TheCryptoCurrencyPost is an independent news media about Bitcoin, Altcoins, blockchain, new projects, price analysis, ICOs, STOs and everything related to this new technology.
The need for impartial and updated information on this sector is absolutely necessary, since we live in a world where much of the news is manipulated and in many cases not informating but misinformating.
If you want to be informed and be able to draw your own conclusions, from TheCryptocurrencyPost we will be happy to give you the necessary tools.
Our mission is only to inform, in no case we encourage investment in Bitcoin, Cryptocurrency or any of the projects treated in our platform.
---
The Cryptocurrencypost Team
ALEXIS VON LOH (Chief Editor)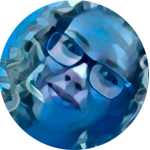 Alexis is the Chief Editor of The CryptoCurrencyPost , is responsible for reviewing articles, training new editors and implementing new strategies to the editorial team. She arrived in the world of cryptocurrencies in January 2017 and since then has not stopped training and studying about the sector, blockchain and the new projects that appear.
---
ALFONSO MARTÍNEZ (SEO & Content Manager)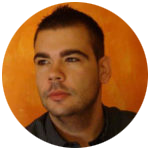 Crypto enthusiast since 2015, lover of blockchain technology, bitcoin, cryptocurrencies and everything that surrounds this incredible sector.
He joined The CryptoCurrencyPost team in 2018 as a content editor specializing in SEO. He is currently the SEO and Content Manager of the team.  He is also responsible for the social networks of the platform.
Contact: Email | Twitter | Linkedin
---
IBRAHIM (Writer)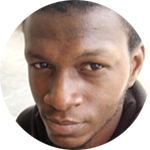 Anifowoshe Ibrahim is a freelance writer and content creator. A crypto-enthuthiast interested in the analysis and politics surrounding the currencies. When he isn't writing about crypto, he writes stories, poems, essays, and travel/culture articles.
Contact:
---
SINEAD (Writer)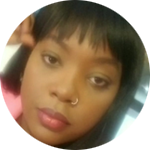 News columnist on everything in the world of crypto currencies and application of blockchain in emerging technologies. I am always first on the scene to break relevant news to our readers. Currently also studying advanced analytics.
Contact:
---
Thanks for following us.
The Crypto Currency Post
Contact us:
info@thecryptocurrencypost.net
The Crypto Currency Post is operated by:
Blackriver Capital, S.L.
Pol.Ind.Empresarium C/Ajedrea 14
50720 Zaragoza (Spain)
Tel: +34 976 583 150