Smart contract platforms are becoming crucial players in the blockchain industry. We saw the enormous opportunities that smart contracts bring to the financial world with DeFi platforms. Financial products that don't rely on centralized organizations are now the new norm.
The ultimate goal of disrupting the financial sector with blockchain technology is to reduce the transaction time. Avalanche is a consensus protocol that provides the opportunity to create DeFi products with a very fast transaction speed.
The resources and opportunities that Avalanche provides for developers make it one of the first choices for developers who are looking for a reliable platform to build on.
What is Avalanche
Avalanche is a consensus protocol that provides the opportunity of developing DeFi products to developers. It has numerous advantages over similar blockchains and hopes to find more users by focusing on these advantages. The platform even lets developers create custom blockchain networks and run their applications in their unique network.
Compared to other similar protocols, Avalanche has specific features that make it a better choice for DeFi developers. The protocol's transactional finality is less than three seconds.
Besides, the protocol is CPU-optimal, which means miners and developers shouldn't necessarily use high-end GPU for their processings.
Avalanche is a Proof-of-Stake protocol. It means the main blockchain and custom blockchains are governed by staking tokens.
It has shown to be e better solution for governing the DeFi blockchains. Scalability, robustness, and low latency are some of the most-mentioned benefits of Avalanche.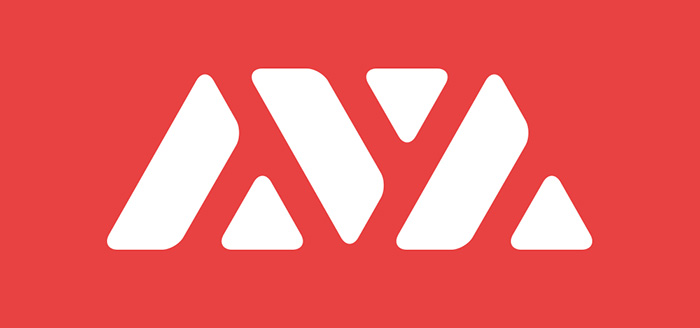 Avalanche Architecture
The fundamental components of Avalanche are designed somehow that the consensus protocol can provide the best experience for developers. There are multiple parts in the Avalanche architecture. The most important ones are:
Consensus Engine
As mentioned before, Avalanche is a consensus platform for smart contracts. It needs engines for running and maintaining smart contracts.
There are two types of consensus engines in Avalanche named Avalanche and Snowman. The first one is optimized based on DAG and focuses on increasing the throughput rate in the protocol. It's a parallelizable protocol and maintains the fundamental layers of Avalanche.
Snowman consensus engine, on the other hand, is a chain-optimized consensus protocol. It's the fundamental layer for developing and running smart contracts on Avalanche.
Virtual Machines (VMs)
There should be a virtual machine in a protocol focusing on smart contracts to produce a database. Avalanche has multiple virtual machines for this use-case that produce databases using the consensus protocol.
Created databases can be in various forms from chains, DAG, logfile, or any other data structure. Avalanche fully supports Ethereum virtual machines, too.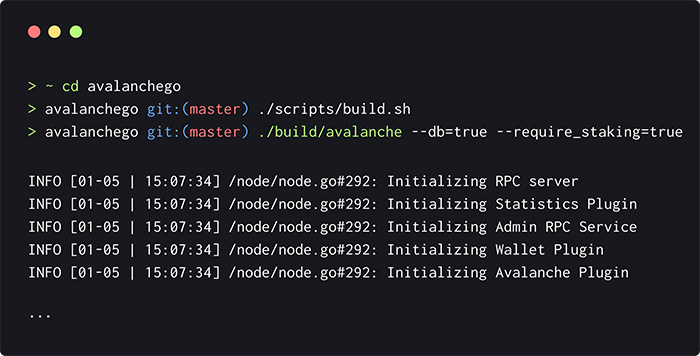 Chains
Chains are considered as one type of databases that virtual machines create in Avalanche protocol. Each one has a ChainID and is a member of one and only one subnet.
But developers can use the same database structure and same virtual machine to create duplicates of a chain in a subnet.
Subnets
Validator nodes are vital players in the Avalanche proof-of-stake platform. A set of these validators create a network (sub-network) that works on the consensus of a group of blockchains.
The subnetwork is called subnet in Avalanche protocol. There are various incentives in subnets to attract and keep validators.
Avalanche Resources
Avalanche protocol provides the essential resources for creating and distributing dApps or custom blockchains. Some of them are:
AvalancheGo
For those developers that choose Go as the programming language of dApps, AvalancheGo can be an excellent choice.
It has a complete suite of JSON RPCs that help developers interact with VMs on Avalanche. A local KeyStore, metrics, IPC, and Admin APIs, are other tools in AvalancheGo that help developers interact with nodes.
AvalancheJS
AvalancheJS is a Javascript library. Javascript developers can use this library to interact with Avalanche through multiple APIs. Developers who had created their dApps on other platforms can use this library to enable Avalanche integration. The modular nature of AvalancheJS makes it possible for developers to write plugins and expand functionalities.
Avash
Local networks are handy tools for testing dApps before launching them. Avash helps developers create their own local network and test their applications. The program is based on the Go programming language and supports Lua scripts. Developers can use those scripts to automate many actions in their local network. 
Avalanche Wallet and Faucet
No DeFi platform is complete without a wallet. Avalanche has a unique wallet and also a faucet server that helps developers interact easier with the protocol.
These products are open-sourced. The wallet can be used when you want to move value in the network, and a faucet is a tool for testing transactions in testing environments for developers.
Avalanche-X
Ava Labs, the team behind Avalanche, has created an accelerator for dApp developers. The team describes the accelerator:
"Avalanche-X is our moonshot accelerator for developers building decentralized applications like lending, derivatives, stablecoins, getting funding for community work, and things not yet imagined."
Avalanche-X accelerator makes it possible for developers to access the resources and grant programs of Aval Labs.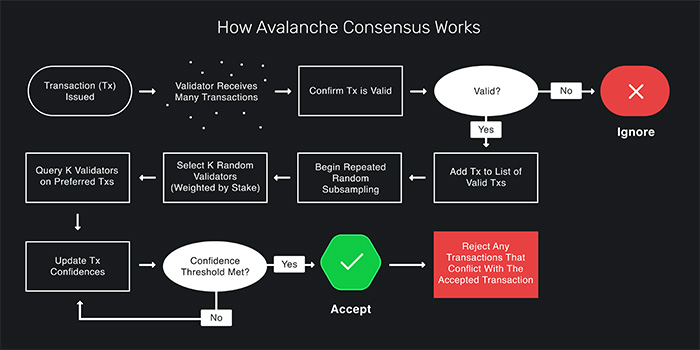 AVAX – The Token of The Project
AVAX is the native token of Avalanche protocol. It has many use-cases, among which paying for operations is the most important one. It has a limited supply of 720M AVAX.
Half of the full supply (360M) will be circulated in the mainnet. Some of the other use-cases for AVAX are providing the base security guarantees in the network and multiple utility services like governing and proposing upgrades.
Is Avalanche (AVAX) a Good Investment?
AVAX token experienced significant growth in January 2021. It can be replayed in other timeframes because the Avalanche protocol has many promises. It tries to provide a practical platform for DeFi developers and help them provide services on a faster blockchain. These promises and the history of moonshot raises at the AVAX price show that Avalanche can be a good investment in buying AVAX or staking tokens in the platform.
About Avalanche Labs
Avalanche Labs, or AVA Labs, is the company that built the first core client of Avalanche. It supports the development and upgrade phases of Avalanche and consists of numerous experts with a background in Google, Microsoft, CISCO, and other tech giants. Emin Gün Sirer is the CEO of AVA Labs. He is the first engineer to implement the first PoW currency. Other members are John Wu, Maofan "Ted" Yin, and Kevin Sekniqi.
Conclusion
Avalanche protocol provides a consensus fundamental layer for developers. Those who need a better alternative for creating and distributing their DeFi products can benefit from this protocol. Faster transactions, scalability, and supporting other DeFi platforms are some of the most essential benefits of Avalanche over competitors.
Links of interest