Decentralization is looking to disrupt as many technology sectors as possible. While many decentralized blockchain-based projects focus on the technology's financial use-case, some others are finding ways to provide more practical solutions in storage and processing use-cases.
They aim to offer new solutions that give back the control of files and processing powers to users. A decentralized network that lets you share and store files with the highest security level is one of these solutions. Filecoin is a blockchain-based p2p network that makes it possible for users to store their files securely. It has economic incentives that assure all files are stores with the highest reliability.
Filecoin provides a system for users who want to store their files on the cloud. Storage miners store the files and receive payment from end-users. They're responsible for storing and proving that the files are stored correctly over time. The ecosystem around files and economic incentives assures a reliable cloud-based decentralized system.
How Does Filecoin Work?
Filecoin is a decentralized service for storing files on the cloud. End users and storage miners are connected directly to each other in this service, and there is no need to trust intermediaries for storing files. The peer-to-peer network in Filecoin is formed by multiple participants that each one has a specific role in the network.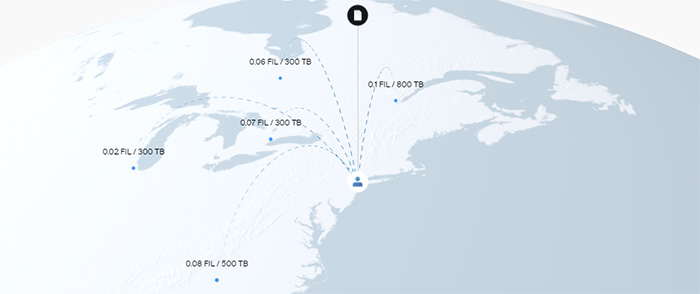 There are secure channels in Filecoin that participants communicate through them. Sending and receiving information (known as gossiping in the Filecoin community), transferring data, and discovering other users is done through these secure channels. These channels result in a connected community that shapes around data and information.
There are many terms and roles that define the Filecoin network and its services. Some of the most popular ones are:
Nodes

Miners

Deals

Proofs

Actors

IPFS
IPFS
Sharing is the fundamental element in the Filecoin community. The blockchain and its ecosystem are based on a charing economy. It needs various components to work seamlessly and provide practical solutions.
Interplanetary File System (IPFS) is a critical element that makes the decentralized file-sharing system possible. Communication protocols and distribution systems are fundamental components in IPFS. Filecoin uses this system to provide a comprehensive decentralized experience to its users.
IPFS focuses on innovations in server-client protocols and distribution systems. Protocol Labs develop the solution. IPFS is open-source, and developers around the world can contribute to improving the protocols inside it. Protocol Labs is the developer of Filecoin and another similar decentralized system called IPLD.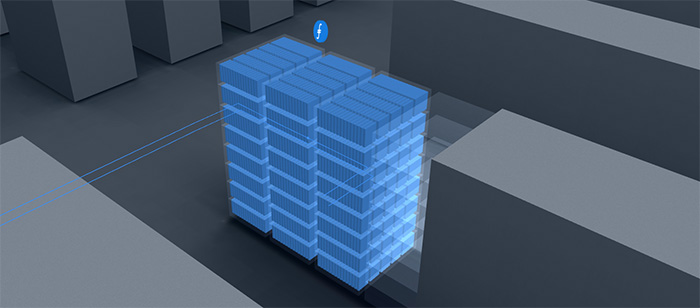 Filecoin Services
Although Filecoin is developed to focus on storing data, it offers multiple services for developers and end-users. It can be considered as a platform for data-centric projects. Some of the most popular services are:
Mining
Miners are the backbone of the Filecoin network. They store data for end-users and mine new blocks to keep the blockchain alive.
There are various kinds of miners in the Filecoin network. Storage, Retrieval, and Repair miners are responsible for different tasks in the network. Each of them receives rewards for the contribution, of course.
Storage miners store files on the network. You can consider them as decentralized data centers that store and keep track of your data.
Retrieval miners provide pipes for retrieving files. In other words, when you want to access a file in the Filecoin network, retrieval miners provide the path to that file.
Repair miners will be added to the network soon to handle the maintenance tasks.
Build on Web3
Filecoin provides the opportunity to develop applications on its platform. Developers can create applications using Filecoin protocol and the decentralized storage network.
There are many opportunities for developers to use Filecoin and build applications for the web3 world. They can use hosted powergate, textile buckets, Glif-nodes, and Lotus to develop their web3 applications.
There are numerous tools and modules in Filecoin that developers can use and integrate their applications. Storage providers like Textile Buckets, Chainsafe, and Pinata are services that let developers provide seamless storage solutions in their applications. Hosted nodes like Glif nodes are other utilities. They run the Filecoin node software, and developers will have ease of mind about that part.
 Filecoin also provides references for developers to learn the basics of the protocol and start creating faster.

Storage
Storing data on Filecoin is the most straightforward service for end-users. The protocol provides the opportunity to store data on a distributed network. 
For User
Multiple software solutions let you store your data in Filecoin. Slate is one of the most comfortable solutions to store data on Filecoin. The software enables you to save data on Filecoin using a web browser.
Lotus is the other solution that uses its daemon and CLI for storing data. It offers more services to users like controlling deals, choosing miners, and paying with preferred wallets. Starling is a more user-friendly service for storing that is based on Lotus but is easier to use.
For Providers
Filecoin provides services for developers to store data or provide storage solutions to users. Powergate is one of the most useful ones that integrate IPFS and Filecoin for storing data. Textile buckets are other solutions that provide storage using IPFS. The archive mechanism in these solutions is based on Filecoin, too. Pinata is another IPFS service for storage providers.
FIL – The Project Token
FIL is the native token in the Filecoin blockchain. It has numerous use-cases, among which paying for storing data on the Filecoin network is the most useful. Storage miners earn FIL tokens for their contribution to the network. They also guarantee their service with FIL. 
Protocol Labs has determined a 2 billion supply for FIL token. 70% of the total supply of FIL is distributed among storage miners. Protocol Labs, investors, and Filecoin Foundation receive the remaining 30%. 
Conclusion
Cloud storage is one of the most popular technological services in the world. People nowadays are looking for the optimum solutions for storing their data. They need access to their files everywhere but are always worried about storage providers' security and privacy.
Filecoin has addressed this issue by providing a decentralized storage solution. A solution with enough financial incentives that attract miners and end-users alike. With more developers joining this network and providing storage, we can expect more end-users to choose Filecoin as their primary cloud-based storage solution.
Project links