Polkadot, one of the leading blockchain platforms for interoperability and scalability, has recently announced the launch of Tether (USDT), the largest stablecoin by market capitalization, on its parachain Statemint. Statemint is a specialized parachain that allows users to create and manage assets on Polkadot, such as tokens, NFTs, and stablecoins.
Statemint Proves a Success 
The integration of USDT on Statemint has resulted in a significant increase in the trading volume of the stablecoin on Polkadot. According to data from Subscan, a Polkadot blockchain explorer, the USDT volume on Statemint has surged by 125% in the past week, reaching over $1.2 billion as of May 26.
1/ On-chain data reveals the total volume of @Tether_to (USDT) on the system parachain Statemint has surged by 125% in a day.

This follows yesterday's news that the @Binance exchange had begun supporting USDT on Polkadot…https://t.co/4pEwwZFZP0 pic.twitter.com/tawXsUu47t

— Polkadot (@Polkadot) May 26, 2023
The growth of Tether on Statemint can be attributed to several factors, such as the low fees, high speed, and security of the Polkadot network, as well as the increasing demand for stablecoins in the crypto market.
One of the main advantages of USDT on Statemint is that it can be easily transferred across different parachains and applications on Polkadot, thanks to the cross-chain communication feature of the platform. For example, users can bridge their token from Statemint to Parallel Finance, a DeFi platform that offers lending, borrowing, and staking services on Polkadot.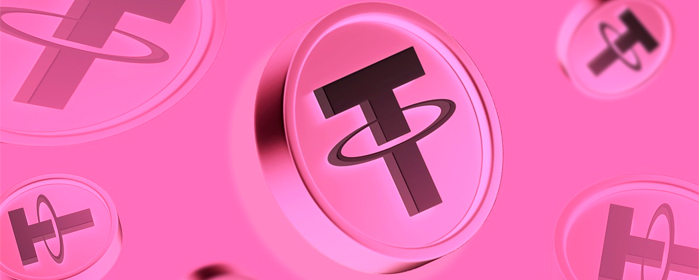 Another benefit of USDT on Statemint is that it can be used to participate in crowd loans and auctions for new parachains on Polkadot. Crowdloans are a way for projects to raise funds from the community in exchange for rewards and governance rights. Auctions are a mechanism for selecting which projects will get a slot on Polkadot's relay chain, which connects all the parachains and provides security and consensus.
Statemint and USDT Offer Multiple Advantages
By using USDT on Statemint, users can diversify their portfolio and reduce their exposure to volatility while supporting their favorite projects on Polkadot. Moreover, they can also earn interest on their USDT by lending it on DeFi platforms or staking it on validators.
The integration of USDT on Statemint is a milestone for both Polkadot and Tether, as it demonstrates the potential of both platforms to provide innovative solutions for the crypto industry. As Polkadot continues to expand its ecosystem and launch more parachains and applications, USDT will play a key role in facilitating liquidity, stability, and interoperability across the network.