During Thursday afternoon trading in Hong Kong, Bitcoin, Ether, and all other top 10 non-stablecoin cryptocurrencies by market capitalization experienced a decline. Despite the successful completion of its third quadrennial halving event yesterday, Litecoin was the biggest loser among the top 10.
Bitcoin remained relatively stable during afternoon trading in Asia, with a value of US$29,027 at 4:30 p.m. in Hong Kong. Despite the possibility of a minor correction, on-chain metrics on higher timeframes continue to indicate a bull market. When Bitcoin's value exceeds its Realized Price following a prolonged period of being below it, this is usually an indication that a new bull market is starting.
Litecoin's Halving Failed to Impress
During afternoon trading in Asia, Ether experienced a 0.76% decline to US$1,828 and has fallen 2.37% over the past week. Litecoin was the biggest loser among the top 10 cryptocurrencies, dropping 4.73% to $86.11 in the past 24 hours, despite successfully completing its third halving event yesterday, which reduced miner rewards from 12.5 to 6.25 Litecoins per block.
Despite the fact that a halving event would typically have a positive effect on the price of Litecoin, the current bearish market conditions and recent unfavorable news in the industry have had a greater influence on trader sentiment.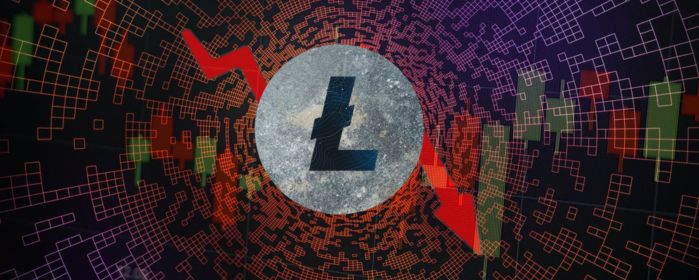 The XRP token was the second biggest loser of the day, falling 4.69% to $0.6603. According to CoinMarketCap data, the total crypto market capitalization fell 1.57% to $1.16 trillion over the past 24 hours, while market volume decreased by 16.22% to $32.85 billion.
Bitcoin's 24-hour non-fungible token (NFT) sales volume decreased by 35.79% to $462,968, making it the eighth-largest blockchain by 24-hour NFT sales volume, according to CryptoSlam. Ethereum's 24-hour NFT sales declined by 8.18% to $12 million, but the largest Ethereum-native NFT collection, the Bored Ape Yacht Club, saw a 73.9% increase in sales to $836,148. 
Ethereum-based CryptoPunks surpassed the Bored Apes in 24-hour sales volume, with a 3.08% increase to $1.29 million, following the announcement by digital artist Beeple that he had purchased a CryptoPunk NFT yesterday.