Decentralized financial services have shown their capabilities in solving real-world problems. These platforms offer everything people need in a new manner that removes intermediaries and regional problems. Acala is a project aiming at combining all of the needs from financial products in Polkadot. It offers cross-chain capabilities with Ethereum compatibility that makes it easy for developers to provide comprehensive solutions. Acala brings together the essential financial needs: staking, stablecoins, and trading.
Finding financial services like loans, stakings, and trading isn't difficult for anyone anymore. Many DeFi platforms are accessible for lots of people nowadays, with each of them serving particular needs. Lots of major blockchains have tried to add support for these kinds of services, and many of them have been successful. Polkadot is one of those successful blockchains that hosts many DeFi products. Acala is the all-in-of DeFi hub on Polkadot blockchain that brings together everything needed for creating and distributing financial products.
What is Acala?
Polkadot is one of the major blockchains that supports DeFi applications. It provides the fundamental needs for development teams to create and distribute decentralized applications. Acala is a project with a focus on bringing together all of the DeFi needs on Polkadot.
With the slogan, "all-in-one DeFi hub of Polkadot," Acala provides many features and tools for developers to offer financial services. The built-in features in Acala are cross-chain compatible, and most importantly, Ethereum compatible. It means developers can create DeFi apps like Ethereum-based apps on Acala, too.
Acala hosts many DeFi applications that answer the needs of users in a comprehensive solution. According to the official website, a trustless staking derivative (liquid DOT), a multi-collateralized stablecoin backed by cross-chain assets (aUSD), and an AMM DEX are ready for Acala users. Borrowing, earning, and trading is the services user can get from Acala applications. aUSD stablecoin is at the heart of all of these services, and ACA is the governance token in the Acala network.
The team behind Acal consists of engineers and cryptocurrency experts that have worked on similar projects. Ruitao Su, Bette Chen, Fuyao Jiang, and Bryan Chen are the co-founders of Acala. They have worked on similar projects like Laminar and Polkawallet. The team has been successful in getting support and investment from big names like Web3 Foundation, PANTERA, CoinFund, and HYPERSPHERE.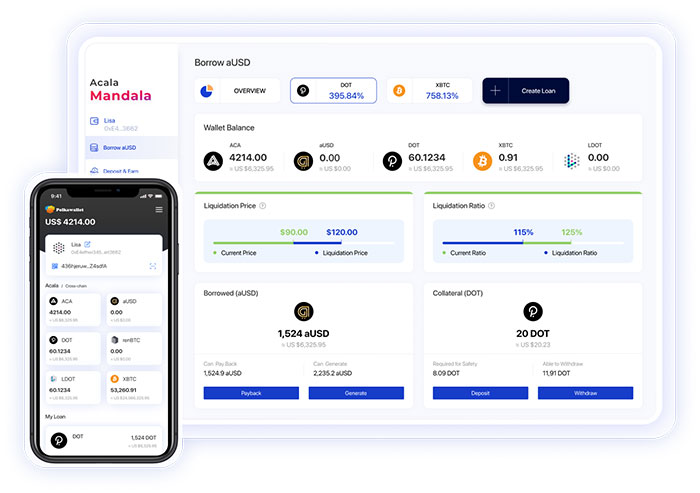 The Honzon Protocol
Honzon is the protocol behind aUSD stablecoin. Acala uses this protocol to keep the price of aUSD pegged 1:1 to USD. It's a dynamic system of collateralized debt positions (CDPs).
In simple terms, aUSD isn't backed by fiat money or valuable metals like gold and silver. Honzon is a protocol that backs aUSD by a crypto asset. This system has been used in the MakerDAO stablecoin project and has shown its capabilities in the past.
Acala combines many metrics and tools to keep the price of aUSD stable. In simple terms, the Honzon protocol is a combination of incentives, supply/demand balancing, and risk management methods that peg the value of aUSD to USD.
ACA the Token
ACA is the native token in the Acala network that has many use-cases for serving the DeFi ecosystem. ACALA Foundation mints ACA token and distributes it between public users, the foundation, seed investment partners, and IPO participants. ACA serves as the main token that helps Acala keep the processes running. There are many use-cases for this token, and the main one is governing the Acala network.
Acala designed ACA as a utility token. Users pay their transaction fees in ACA. in the loan and lending mechanism, ACA is the token for paying interest rates. Besides, in case of liquidation, ACA should be paid as a penalty.
One of the unique features of the Acala network is that users can pay their Stability Fee in aUSD or any other supported asset. In other words, payments, in this case, aren't limited to ACA. A stability fee is a fee you have to pay if you want to close a CDP. The network accepts the fee in many supported assets but eventually exchanges it to ACA in the built-in exchange.
Another important use case for ACA is the contingency solution. According to Acala whitepaper:
"In situations such as a sudden price collapse of a collateral asset resulting in under-collateralized CDPs, ACA tokens will be automatically diluted and sold on the market for system recapitalization."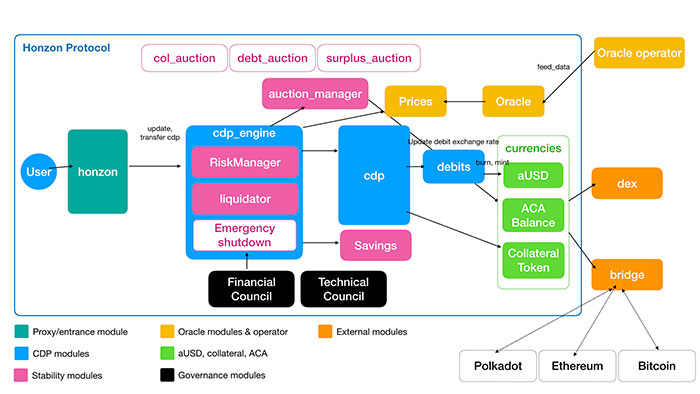 ACA Holders Governance
Acala uses a community protocol for governing the network. ACA holders are governors of the protocol. They can propose upgrades and improvements to the platform. The community elects the council, and the council is responsible for the final approval of the proposals.
Acala – Staking Liquidity
Acala uses the HOMA protocol for managing the staking liquidity. The protocol is designed somehow to solve the c challenges of staking liquidity in Polkadot and Ethereum. The liquidity challenge of staked assets is a very important challenge for DeFi platforms.
HOMA solves it by providing the opportunity to use the staked assets in other applications. In simple terms, your staked assets will have a use case, and you have the incentive to stake more in Acala.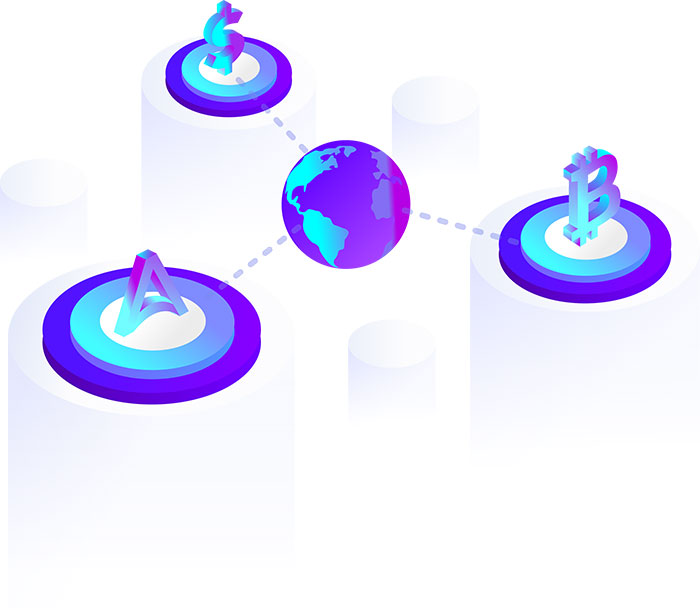 Staking pools in Acala tokenize the staked assets as L-Assets (L-DOT, for example, as locked DOT) that can be used in other applications. You can use L-DOT in lending protocols or collateralize it for receiving aUSD stablecoin. In a nutshell, you stake your assets but receive another token that brings more financial opportunities.
About Polkadot

Polkadot is a project from Web3 Foundation with support and contribution from big names in the blockchain industry. It focuses on creating a decentralized web where every user is in control of their data.
Polkadot's main mission is connecting private and public blockchains that result in more comprehensive solutions for users. Many projects have emerged on Polkadot, all of them focusing on compatibility and interoperability with each other. In simple terms, Polkadot is creating an ecosystem of partnering blockchains.
Conclusion
Acala is a platform where multiple DeFi services are combined and connected to other blockchains. With Ethereum compatibility and using Polkadot features, Acala aims to provide a hub for DeFi applications.
ACA and aUSD are like two wings in this platform. The innovative protocols of stablecoin and staking, Honzon and HOMA, are vital in providing a secure, reliable, trustless mechanism for Acala users.