Decentralized solutions focus on many needs and challenges we face today in the technology world. They leverage the potential of distributed resources to provide secure and reliable systems. Cloud computing and distributed resources are some of the most significant needs of the technology world. Blockchain solutions can solve them by using the distributed power of various nodes. Ankr is a blockchain-based cloud infrastructure that leverages edge systems' resources in networks to provide a decentralized infrastructure. It has many solutions that help businesses, end-users, and developers. Anks is a blockchain-based alternative for systems like AWS, Google Cloud, and Azure.
What is Ankr?
Ankr is a blockchain solution with fundamental concepts based on the sharing economy. In simple terms, everything in Ankr is based on sharing resources and helping each other. The shared resources system in Ankr allows almost everyone to use their idle power resource and become a blockchain node. The system focuses on container-based cloud services. One of the ultimate goals for Ankr is a marketplace for these kinds of cloud services.
Developers and businesses can use Ankr to deploy blockchain nodes at lower prices than traditional cloud service providers. Blockchain networks can use the solutions to engage their communities and let them host nodes with fewer burdens.
As mentioned before, Ankr is based on sharing economy. Idle data centers can use the solution to monetize their spare resources. In other words, they make money from some almost useless things. Ankr cloud platform handles everything else and connects data centers to end-users.
The basic idea of Ankr is based on concepts we see in Web3. The next version of the world wide web is decentralized for sure. Services like Ankr can help businesses and individuals join this movement faster.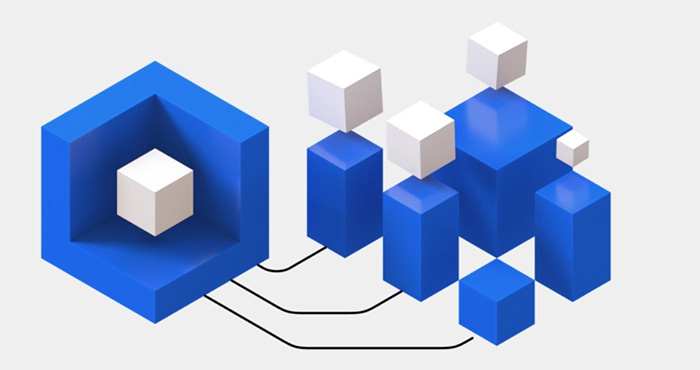 Products
Ankr provides many tools and features for enterprise and individual customers. Their primary focus is on developers and enterprises that need blockchain nodes for their decentralized systems. There are three main categories in Ankr products. Each of them focuses on a specific group of customers.
Staking Nodes
Staking is one of the most popular solutions for earning money on blockchains. You run a staking node on a proof of stake blockchain and earn a reward for participating in the network. But running a staking node isn't easy for everyone. Ankr makes it possible for everyone with the least knowledge to run a staking node on numerous blockchains and earn rewards.
Using Ankr, you can launch a node on your preferred blockchain even without any knowledge of coding and blockchain implementation. Running these nodes is non-custodial, and your coins are kept in your own wallets. In the end, you can earn rewards from holdings. More than 30 networks are supported in Ankr, and installing their staking nodes can be done in minutes. Some of the biggest supported networks are Darwinia, Icon, Nucypher, Atum, and Algorand.
Developer APIs
Developers can use Ankr to build Web3 applications quickly. The APIs in the Ankr platform lets them connect their applications to major blockchain networks. DeFi protocols can connect, too. Instant blockchain development with the ability to connect to other blockchains means developers can create products faster and distribute them easier.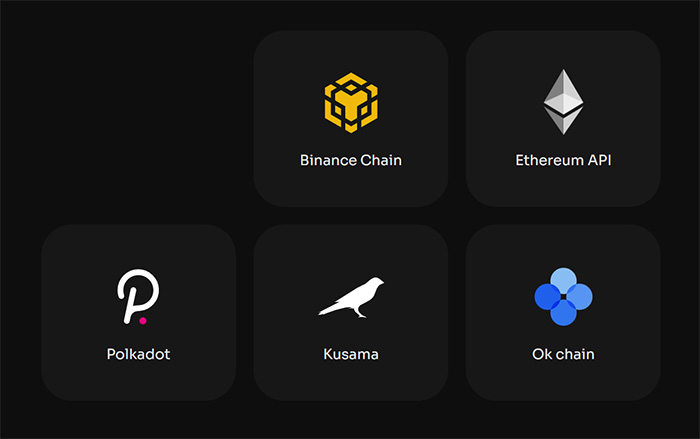 One-click API services from Ankr helps developers create dApps instantly and interact with smart contracts. The ability to connect easily to smart contracts means more accessible access to money markets, too. They can also access on-chain data and analyze it for gathering insight about user behavior.
Ankr provides developer API for many blockchains. Among them are the most popular blockchains like Binance Chain, Ethereum, Polkadot, Kusama, and OKExChain. There are many benefits for developers in using Ankr APIs. They can save time because connecting their applications only needs a single line of code. In simple terms, they don't need to run their own node.
Enterprise Solutions
As mentioned before, enterprises are a very important focus group for Ankr. It provides many solutions for business executives to migrate to the decentralized world. Connecting to Web3 solutions is very easy for enterprises using the node infrastructure from Ankr. They can rely on Ankr nodes for various services like enterprise staking, dApp development, and data analytics.
Ankr provides a comprehensive solution for enterprises in terms of deploying and using blockchain services. They can monitor the performance of their nodes easily. Besides, the alert system in the solution offers a practical tool for instant reactions. Ankr also has a ticketing system for enterprise customers to help them run and manage systems easily.
The enterprise solutions in Ankr are helpful for many businesses. Exchanges, staking platforms, wallets, dApp developers. Data aggregators, investment funds, and many other types of blockchain projects can benefit from these solutions.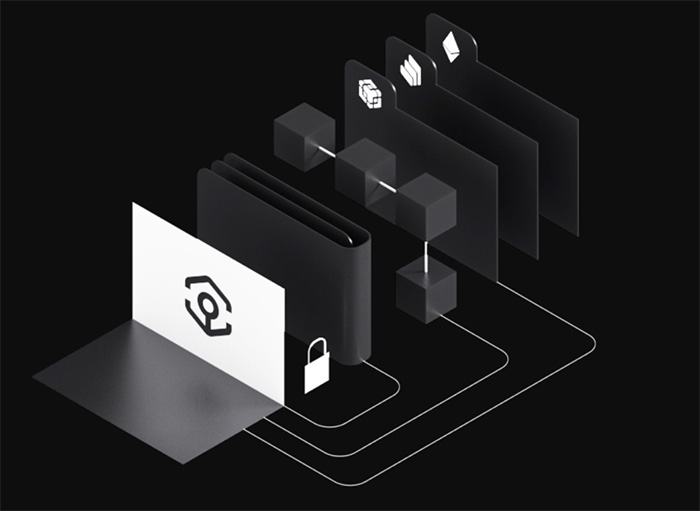 What is the Web3?
Web3 or the decentralized web is the next significant innovation in internet applications. It follows the first two versions but with more focus on decentralization. Tim Berners Lee calls Web3 the Semantic Web. Web3 is going to be a start for open, trustless, and permissionless networks.
The openness in the Web3 concept means the applications on the next version of the internet are open-source. They're developed by groups of accessible developers. In simple terms, the applications are not limited to big tech companies, and the rights for earning money or improving them are accessible for everyone. Web3 is trustless because there is no need for trusted third parties in it. As a result, every participant in the future network can interact publicly or privately with each other. The last but not least feature of Web3 focuses on censorship-resistance. Because of the permissionless nature of Web3, no government or organization can limit the usage of the network for users.
History of Ankr
Ankr launched in 2019 with a strong focus on providing easy access to Web3 to everyone. The team behind Ankr consists of many experts with experience in big tech companies like Amazon, AWS, ORACLE, and EOS. The head executives of Ankr are:
Chandler Song, CEO

Ryan Fang, COO

Stanley Wu, CTO

Marco Robustelli, CMO
ANKR Token
The native token of the Ankr network has many use-cases. Customers can pay for node deployment using this token. However, USDT is available for payment, too. Users can pay for app usages in the Ankr network with ANKR tokens. Besides, staking is available for everyone. ANKR is also the governing token in the Ankr network and can be used for validating the network or voting for/against proposals.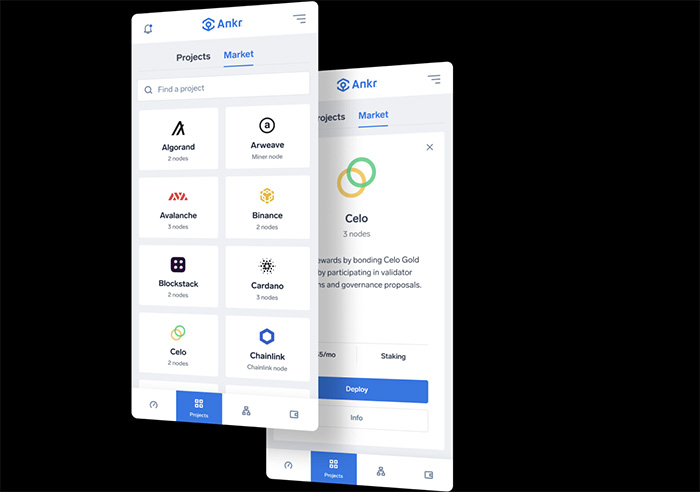 Conclusion
Ankr is an answer to the many needs we see today in app development. Especially, developing apps for the next generation of the internet and networks need something like Ankr. This blockchain-based solution helps everyone develop decentralized applications faster and easier. Features like staking nodes, developer APIs, and enterprise solutions make Ankr a comprehensive product for migrating to Web3 concepts.
Project Links