Developing decentralized applications is becoming a vital need for individuals and enterprises. Blockchain has shown its capacities and is ready to revolutionize many industries. The first thing to do is application development in various sections. These applications need a decentralized foundation to achieve the ultimate goal of the blockchain world. Many blockchain platforms provide the foundation for development teams and individuals.
They have the essential tools and features for developing and distributing a secure, decentralized application. Binance Smart Chain is a blockchain with various features like supporting smart contracts, cross-chain interoperability, and compatibility with Ethereum Virtual Machine, bringing all of the needed components for building dApps. It's a product from Binance, the leading cryptocurrency exchange in the world.
 What is the Binance Smart Chain?
Binance is one of the leading cryptocurrency exchanges in the world. The exchange has a native token called BNB with many use-cases and has seen a considerable rise in price and popularity. Binance developed Binance Chain as the home of BNB token. It provided the essential environment for ultra-fast trading.
Binance Chain didn't have the needed compatibility with other blockchains and didn't provide a programming platform. But Binance Chain was capable enough to provide the decentralized trading opportunity, and Binance DEX was the first dApp to run on it.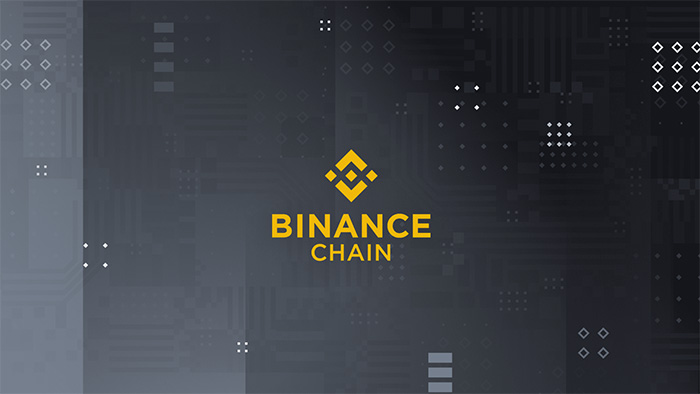 Binance Chain wasn't capable enough to handle smart contracts. Besides, it didn't have the cross-chain interoperability needed to contact other blockchains like Ethereum. Binance decided to answer the needs in the ecosystem and introduced Binance Smart Chain (BSC). It's a blockchain that fully supports smart contracts and is compatible with EVM. Besides, BSC is parallel to Binance Chain and provides cross-chain interoperability as well as ultra-fast transactions.
Cross-chain compatibility and essential tools for developing dApps are great options in Binance Smart Chain. Developers can easily port their dApps from Ethereum to BSC. Besides, DeFi applications and services can smoothly run and distribute on this blockchain.
How Does Binance Smart Chain Work?
Binance Smart Chain is based on the Proof-of-Stake algorithm. The algorithm makes it possible to provide a three-second block time in the blockchain. The government mechanism in BSC is based on Proof of Staked Authority. In simple terms, users can hold BNB tokens and become validators in the blockchain to vote or govern the system. Validators receive transaction feed in the blockchain as an incentive to lock more BNB tokens.
The dual chain system between BSC and Binance Chain is one of the best features in the ecosystem. Binance designed BSC somehow that it works independently but completes the use-cases of the Binance Chain. Users enjoy the fast trading of Binance Chain while having the opportunity to use decentralized applications on BSC.
BEP-20 is the token standard in Binance Smart Chain. BEP-2 and BEP-8 on Binance Chain can be converted to BEP-20 tokens because of the cross-chain interoperability. Binance provides a Binance Chain wallet for these conversions.
BSC and DeFi
You can't find a blockchain with smart contract support that doesn't host decentralized financial applications. DeFi is the new financial system that automates financial services and is here to revolutionize every service.
Binance Smart Chain is an excellent blockchain for DeFi developers. Its connection with Binance Chain and the support for EVM makes it a perfect choice for creating DeFi services. Peggy coins that were introduced in Binance Chain are supported in BSC, too. Because of that, you can see numerous DeFi services with support for renowned tokens on BSC.
Many DeFi platforms are running on Binance Smart Chain. PancakeSwap is one of the most popular ones. It provides the essential services for financial use-cases. Everything from asset swapping and yield farming to decentralized governance is possible on PancakeSwap. BurgerSwap and BakerySwap are similar projects on BSC.
PancakeSwap
PancakeSwap is one of the leading decentralized exchanges on the Binance Smart Chain. It provides the opportunity for swapping BEP-20 tokens. Besides, many financial incentives are available on PancakeSwap. It has an automated market maker that handles the swapping processes.
There are many options available for DeFi lovers in PancakeSwap. Next to farming and staking that let you earn tokens from your holdings, lottery and NFTs are excellent choices for those looking for extra money. PancakeSwap also supports Initial Farm Offerings (IFO) that distributes newly launched tokens to yield farmers.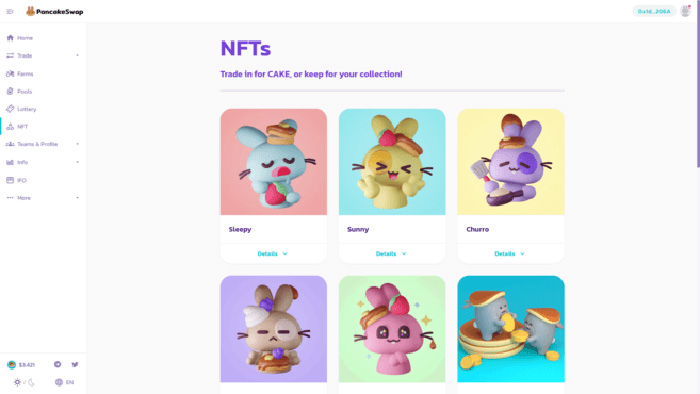 Venus
Venus is another decentralized exchange on Binance Smart Chain. Venus is the fourth project on Binance Launchpad. It's a DEX that supports stablecoin swapping. XVS is the native token in Venus DeFi and can be earned by staking BNB, BUSD, and SXP tokens.
Autofarm
Autofarm is a platform on BSC that mainly focuses on yield optimizing. It provides Vaults and Swap as two main products that optimize the farming process for users. Farming optimizers are popular services in the DeFi world. They help yield farmers find the best options for investing and reduce their risks. Because of the rise in the number of DeFi services on BSC, a farm optimizer like Autofarm can be an excellent option for investors that need a reliable facilitator.
BakerySwap
Another great decentralized exchange on BSC is BakerySwap. It has a decentralized automated market maker for swapping BEP-20 tokens. BAKE is the native token on BakerySwap that is used for governing the platform and proposing upgrades. Liquidity providers that lock their assets in BakerySwap pools receive BAKE tokens. They can provide liquidity for various tokens like BUSD, ETH, BTC, DOT, and LINK.
How to Use the Binance Smart Chain in MetaMask?
MetaMask is one of the most popular platforms for managing Ethereum-based tokens. It offers the opportunity to connect the wallet to various DeFi services. As mentioned before, BSC supports Ethereum applications, too. So, MetaMask can be used for Binance Smart Chain.
You first have to install MetaMask on a supported browser. Chrome, Safari, and Brave support MetaMask. Install the extension by searching the name in the extension store of your preferred browser. After installation, you have to create a MetaMask account or sign-in to your already created wallet. 
After installing and signing-in to MetaMask, go to the Settings page and add a new network. For adding the Binance Smart Chain mainnet, you should enter the following information:
RPC URL (

List of URLs

)

ChainID: 0x38, 56 in decimal (if 56 doesn't work, try 0x38)

Symbol: BNB

Block Explorer: https://bscscan.com
You can claim some tokens to test your connection to BSC. Copy your wallet address and paste it in the required field on https://testnet.binance.org/faucet-smart. It will send some BNB tokens to your address. If you received the tokens in the MetaMask wallet, it means your MetaMask is connected to BSC. Now you can do many things with this wallet. Transferring BNB to other BSC addresses, adding BEP-20 tokens to your wallet, and creating multiple accounts are some of the options that MetaMask provides for BSC users.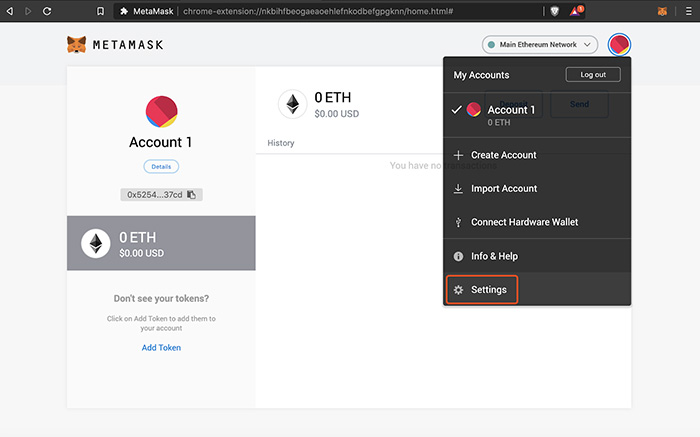 Advantages and Disadvantages of the Binance Smart Chain
Binance Smart Chain is an excellent option for developers and users looking for an alternative blockchain for DeFi services. The support for EVM and interoperability for Binance Chain provide great opportunities. Users can enjoy the ultra-fast tradings as well as the support for dApps that have many practical use-cases.
Although the professional team behind Binance supports BSC, it still needs time to become a mature option. Many excellent services have been launched on the platform, but they still need more users and adoption. We still need more DeFi and DEX platforms like PancakeSwap on BSC to attract more users to the platform and, indeed, BEP-20 tokens.
The Future of BSC
The cross-chain functionality in BSC is a great opportunity for faster growth for the ecosystem. The lack of cross-chain services is still a gap in the blockchain industry, and Binance Smart Chain has started to bridge it. When more platforms and services are launched on BSC, we can expect more users to come to the new blockchain. The support for EVM means many developers may port their BSC applications to enjoy lower transaction fees and faster trading. BSC can become a great competitor for Ethereum if the platform becomes successful in hosting bigger DeFi systems.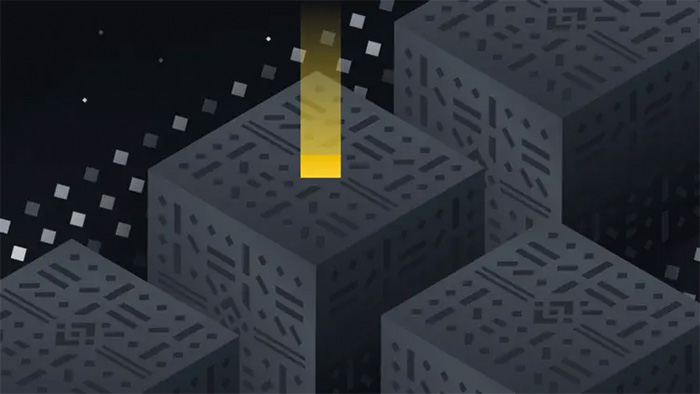 Conclusion
The move toward decentralization isn't going to reduce speed. The DeFi boom showed the capacity of decentralized services to the world. Binance acknowledged the opportunity and decided to provide the opportunity for developers and users. Binance Smart Chain is an excellent option for developing dApps and, therefore, DeFi platforms. It can help Binance show the capabilities of BEP-20 tokens and attract more users for these tokens.