Moonriver is a sister parachain for Moonbeam that is somehow a canary network with unique incentives for developers and users. It offers a platform for developers to launch various smart contract projects and dApps. In simple terms, Everything that's going to be saved on Moonbeam will be deployed on Moonriver first. 
Developers can easily deploy Solidity dApps on this network while benefiting from numerous features of the Polkadot ecosystem.
MOVR is the main token in this network that has many use cases, among which decentralized governance and control are the most important. Although Moonriver is a sidechain for the Moonbeam project, the codes on it are independent, and there will be new projects on it with special use cases.
What is Moonriver?
Moonriver acts as a sidechain for the Moonbeam network. It offers all the features of that network like development tools for smart contracts. Every dApp project that is launched using Solidity can migrate to Moonriver. New projects can easily be deployed on this platform. The projcets can later move on Moonbeam or stay independent on Moonriver.
Launched in June 2021 as a parachain on Kusama, Moonriver now has everything that's going to be on Moonbeam. Moonbeam and Moonriver are specially designed for developers. Both of them offer simplified deployments and tool compatibility to minimize the efforts needed for building dApps. Besides, there are many built-in integrations available on these platforms. DOT and ERC-20 tokens are already available for developers next to infrastrcture services line Chainlink and TheGraph.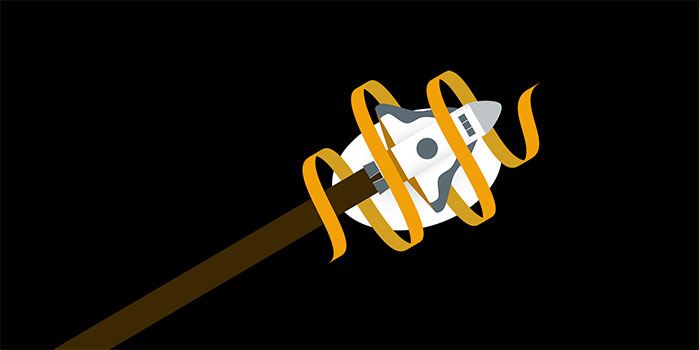 Complete Ethereum Compatibility
Moonriver has a full Ethereum-like development environment which means easy integration and using tools. The industry-standard tools, dApps, and protocols of Ethereum are available on this network, too.
The four-layer system of compatibility on Moonriver helps developers have a comprehensive system of tools and features.
The EVM mechanism makes it possible to use Ethereum tools. The Web RPC layer is here to deploy dApps on the Polkadot ecosystem while unified accounts and DeFi integrations make it a complete set of benefits exactly like Ethereum.
The comprehensive set of features makes it possible for developers to run their existing Solidity smart contracts on Moonriver with the leas changes.
There are many deployment tools available for developers for replicating existing dApps on the Moonriver network (and maybe on Moonbeam later). They can use Hardhat, Truffle, Remix, and other popular deployment tools.
The compatibility feature on this network is unique and beyond what we have seen in simple EVM compatible networks. For example, developers can use their current H160 account and ECDSA signatures and use them on Moonriver. These protocols are commonly used on Ethereum.
Besides, popular tools like MetaMask can be connected easily to dApps that are launched on this network with little to no changes. Those who are currently working on Ethereum and are familiar with programming languages in this blockchain can easily continue using them for deploying smart contracts on Moonriver.
The Moonriver DeFi Ecosystem
The DeFi ecosystem that is shaped under the Moonriver brand is currently one of the most active ones on Kusama. There are many projects and products working on this network and benefiting from its various features. These projects can easily have access to the growing community of Kusama. Besides, DeFi platforms can easily work with numerous native tokens of this blockchain.
The Ethereum compatibility feature is very useful for the DeFi ecosystem, too. Many DeFi projects are working on new versions on Moonriver because of this compatibility and available tools.
There are currently numerous DEXs, landing & borrowing, wallets, stablecoins, and many other DeFi projects on Moonriver that serve users on this network. It can be considered as a comprehensive ecosystem with all the needed tools and services. Big projects like SushiSwap will be available on this network soon. As a result, users can experience all they have had on the Ethereum DeFi ecosystem here.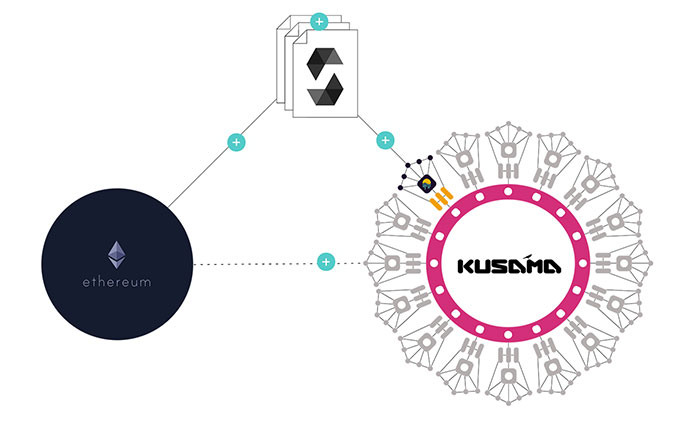 MOVR – The Utility Token of Moonriver
Moonriver needs a native token to support its decentralized smart contract platform. MOVR is the utility token here with numerous use cases. One of the most important use cases is the gas metering of smart contract execution.
In simple terms, the gas fees are paid with MOVR in this network. It also incentivizes users to stake their assets and support the decentralization of the network while earning money.
MOVR is also the governance token on the network. Holders can participate in the governance and improvement of the network with this token. This token has a 5% inflation rate annually. 80% of transaction fees that are paid with the token will be burned, and 20% will go to the treasury.
About Parachains
A parachain is one of the most useful and attractive concepts of the Polkadot ecosystem. In simple terms, every parachain can be considered as an independent blockchain that serves specific use-cases.
These blockchains are integrated within the Polkadot and Kusama networks – called the Relay Chain. Every parachain can be used for various use-cases and benefit from the features of the Relay Chain.
About Moonbeam Foundation
This foundation has a specific goal that is funding and supporting the growth of Moonbeam and Moonriver ecosystems. The funds are used for various reasons. Promoting and supporting projects on this ecosystem are the main goals for them.
The foundation helps projects launch and grow faster on these two networks. There are various grants programs that are designed to find and help teams build on Moonrover and later on Moonbeam.
Conclusion
The battle for offering an alternative for Ethereum is a never-ending one. Many projects try to offer tools and features that serve developers best. Moonbeam is one of them that is focusing on developers with ambitious goals.
Its sidechain network, Moonriver, is now live and ready for developers to launch and test their ideas with full economic concepts. It lets them easily migrate their current projects, too. They can benefit from various features of the Ethereum ecosystem while being sure about scalability on the Polkadot ecosystem.
We can expect Moonriver and Moonbeam to become the first choice in deploying dApps, especially DeFi services on the Polkadot ecosystem.