Airdrops are very common among blockchain projects. They help the new project attract first-adopters and increase the circulation of the tokens faster. In most cases, current holders of a token will receive the new token based on their holdings. There are some similar steps in each airdrop that include opt-in, snapshot, and the final airdrop.
Symbol is a new blockchain by NEM Group focused on enterprises. It tries to solve the business-level challenges with the help of DLT and other similar technologies. Speed, scalability, security, and flexibility are the claimed features of the new blockchain by NEM.
Like all of the other blockchain projects, Symbol has a primary token, too. XYM is the main token in Symbol and will be distributed to XEM holders in an airdrop process. The steps required for receiving the new XYM is similar to other airdrops and mainly includes holding XEM in a supporting wallet or exchange.
What is an Airdrop?
Airdrop is a very famous process of promoting a new cryptocurrency. New blockchain projects often use this technique to introduce themselves and their new tokens by distributing them to some users. Airdrop is usually free, and the new token is distributed to any member that holds a minimum amount of the old token – in supporting wallets or exchanges. Some airdrops require some action from users, like posting about the new blockchain project on social media.
The most important thing about legitimate airdrops is that most of them are free. Fair projects don't require users to send Bitcoin or any cryptocurrency to receive the new token. They just have to hold their current tokens in a wallet or exchange. Nothing will happen to their current holdings.
What is Symbol (XYM)?
Symbol is a new blockchain by NEM Group that tries to use blockchain technology to solve business challenges. It focuses on value exchange in a blockchain platform that smooths business frictions. The main goal of the new blockchain is connecting businesses, developers, and individuals. Symbol makes it easier to develop new blockchain-based business models and connect to other players of the industry.
The team behind Symbol blockchain focuses on its multiple features for developers and businesses. They claim the new platform has increased security. Besides, it will connect very easily to traditional platforms and also other blockchains. XYM is the primary cryptocurrency in Symbol platform. It's the prominent tool to incentivize public nodes of Symbol blockchain.
NEM Airdrop
NEM plans to run an airdrop to distribute some XYM tokens and promote the new blockchain project. The airdrop process covers XEM token holders and rewards them for keeping their digital assets during the process. They only need to hold a minimum amount of XEM in a wallet or exchange account to receive XYM tokens. The snapshot date is scheduled for January 14, 2020.

What is the Opt-in Process, and How Do I Do it?
Every interested user who wants to receive XYM tokens should follow some steps, including holding XEM tokens in a supporting wallet or exchange. They have to confirm their intent to opt-in to receive the new XYM token. Nothing will happen to your XEM holding during the opt-in process, and all new XYM tokens will be distributed in the Symbol blockchain – not affecting the NEM NIS1 network.
There will be a snapshot process during opt-in that includes saving the balances of addresses in a block height. The snapshot shows how many XEM tokens you hold so that the airdrop process will distribute XYM based on that balance. For each 1 XEM token you hold during the snapshot step, you will receive 1 XYM token. The minimum amount of XEM to receive XYM is 100.
You have to keep your XEM in an NEM account and import the account to a Symbol wallet – desktop or mobile. Follow the steps below to opt-in for receiving XYM in your wallet.

Desktop Wallet
You first have to have an NEM wallet and download its .wlt file. The next steps are:
1- Download the opt-in version of NEM wallet  – Download Link
2- Unzip the downloaded file and run the start.html file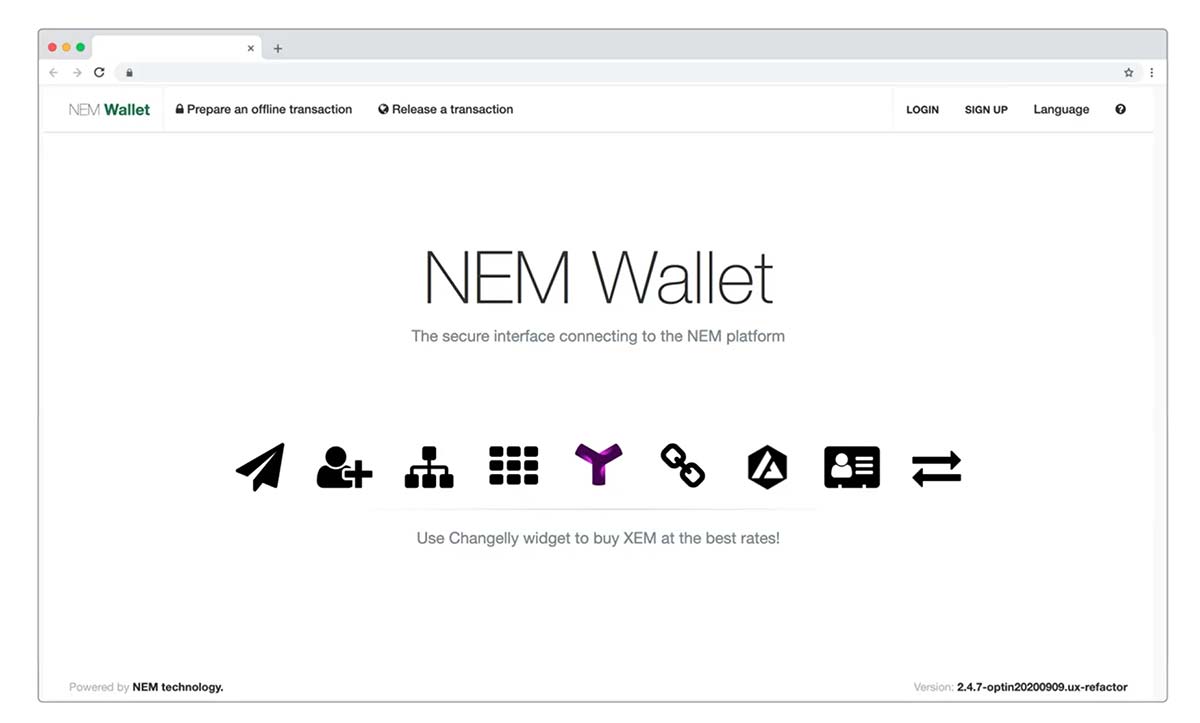 3- Click Login (top menu)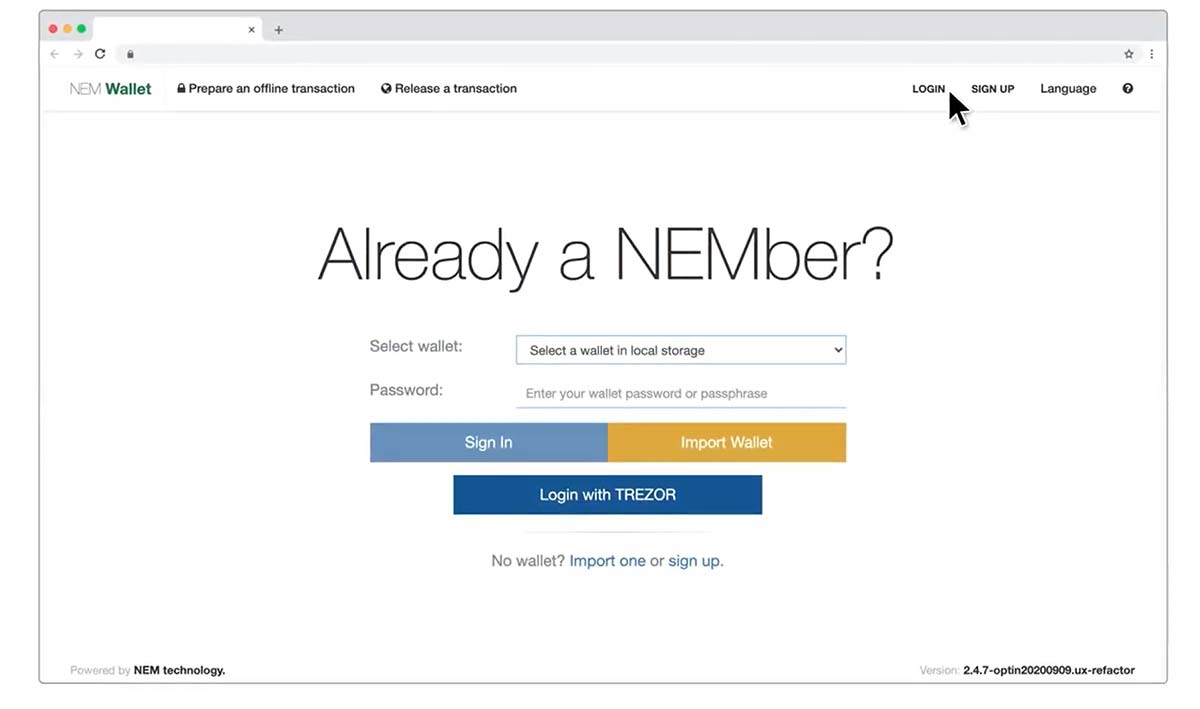 4- Import your .wlt file
5- Sign-in to NEM account
6- Click Services, the under the Symbol Opt-in click on Claim XYM and Namespaces with a Symbol Opt-in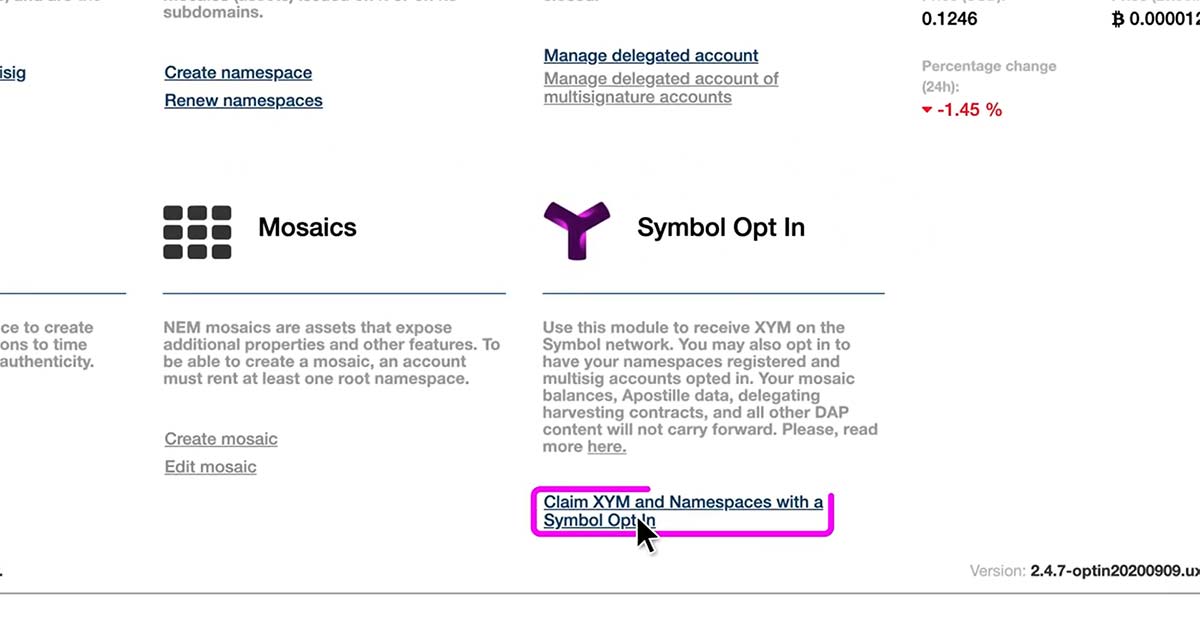 7- Create a Symbol account and download the wallet file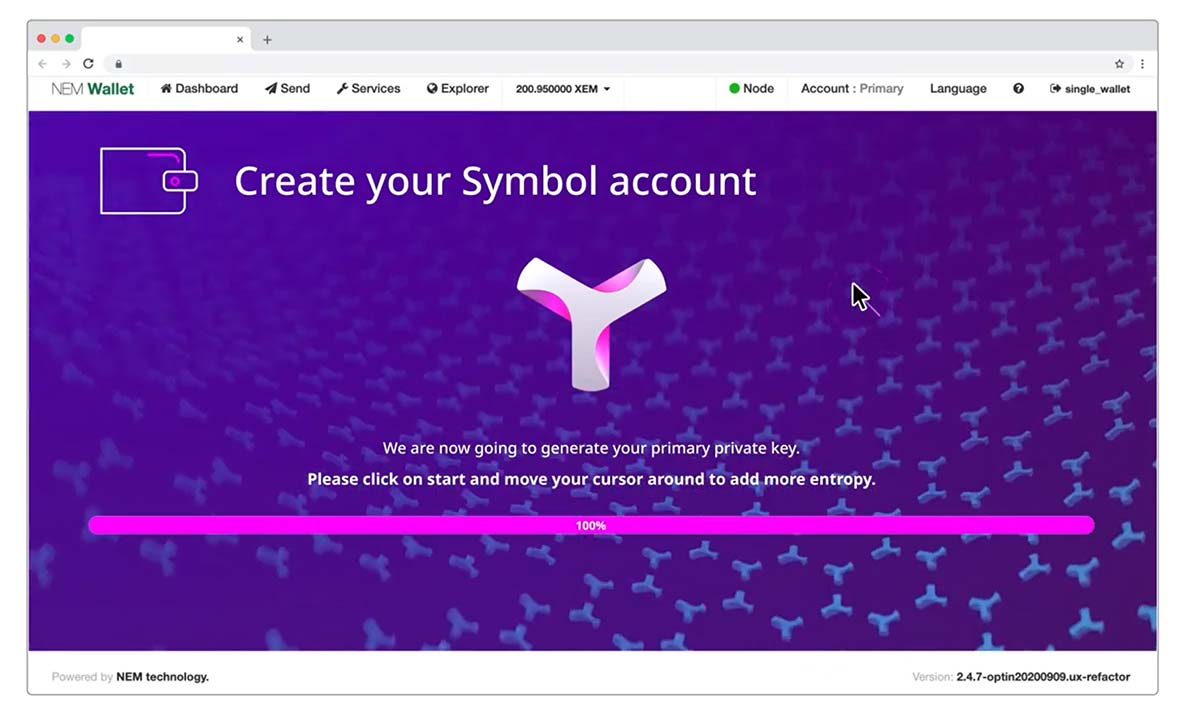 8- Select namespace and then add VRF keys to the account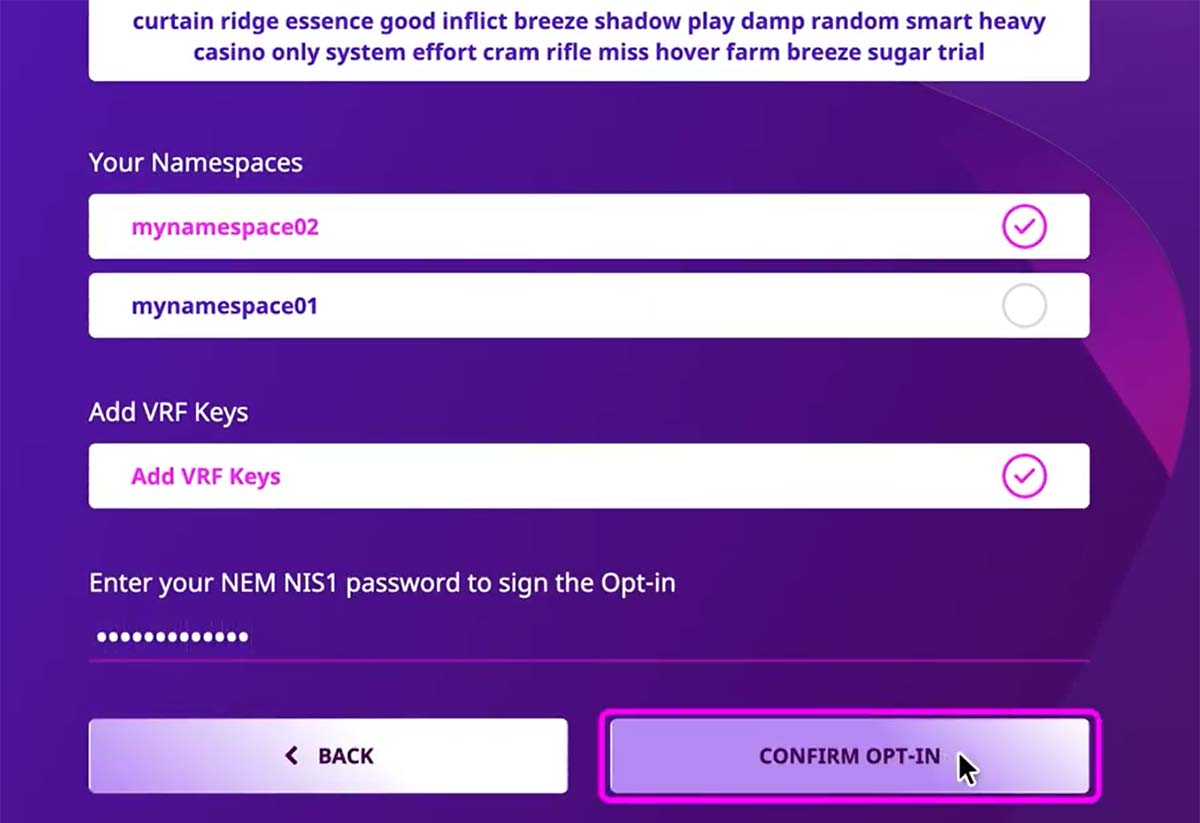 9- Read and accept Terms & conditions. Then review the account details and enter the NEM password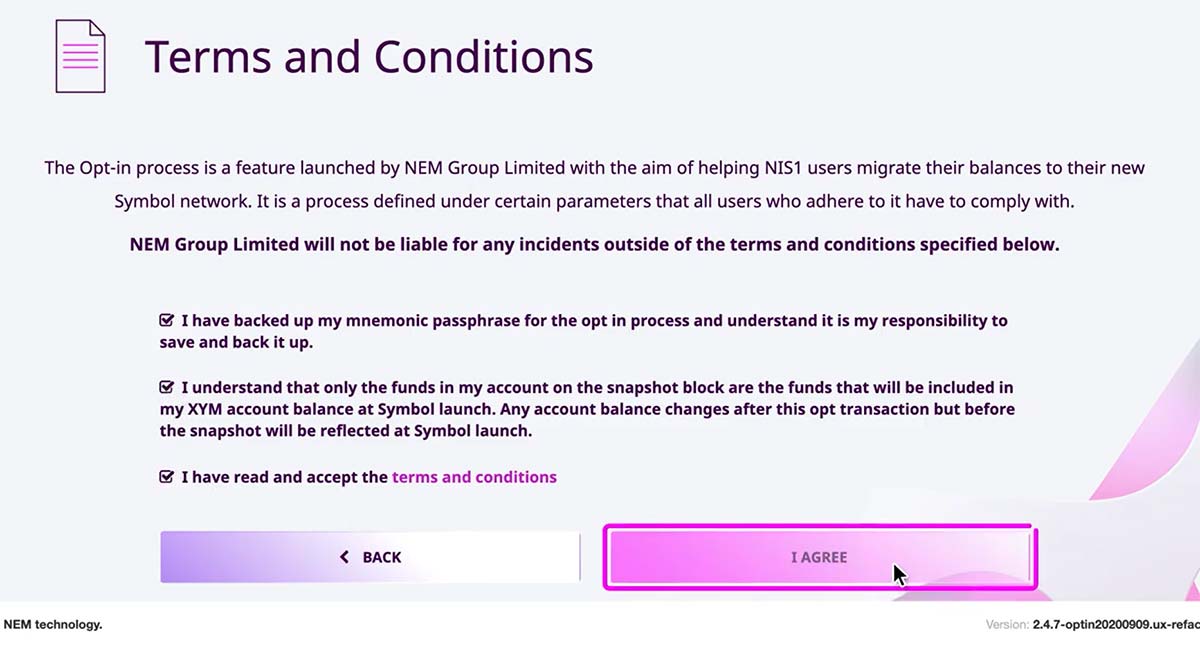 10- Click the Confirm Opt-in button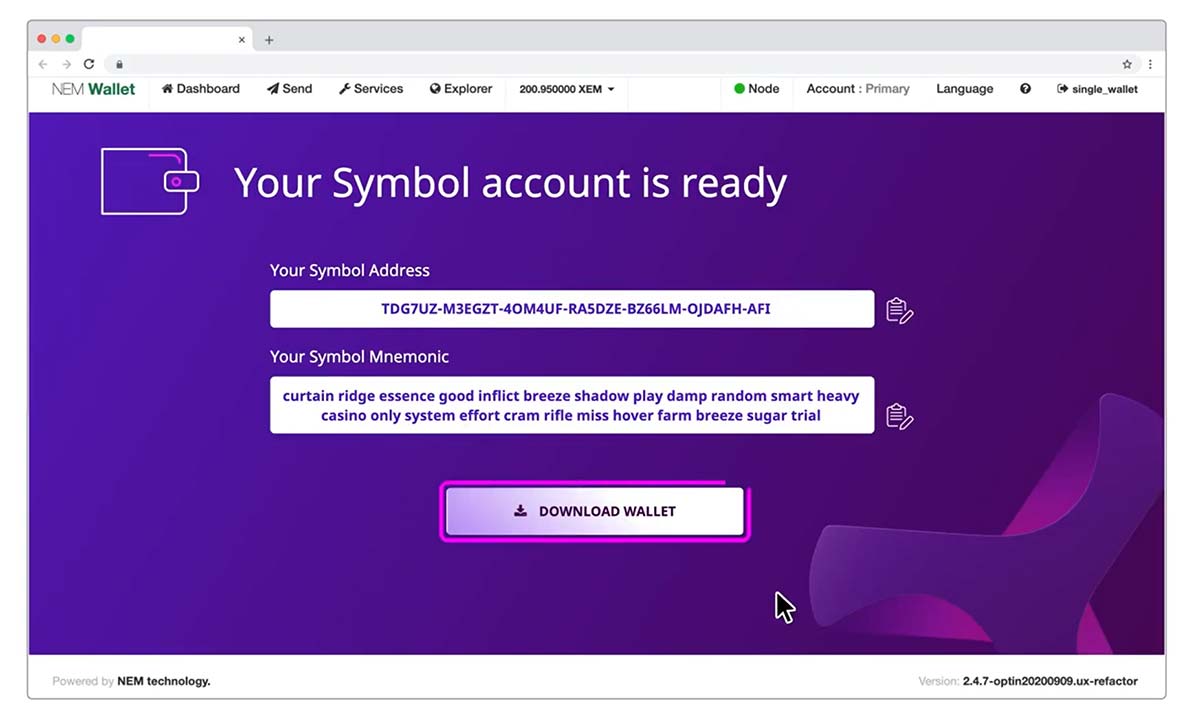 Mobile Wallet
There are Android and iOS wallets for NEM that both support the Opt-in process. Follow the steps below to Opt-in with each of them (Steps are the same for both versions).
1- Download the mobile wallet (Android – iOS). Install it and accept the Terms & Conditions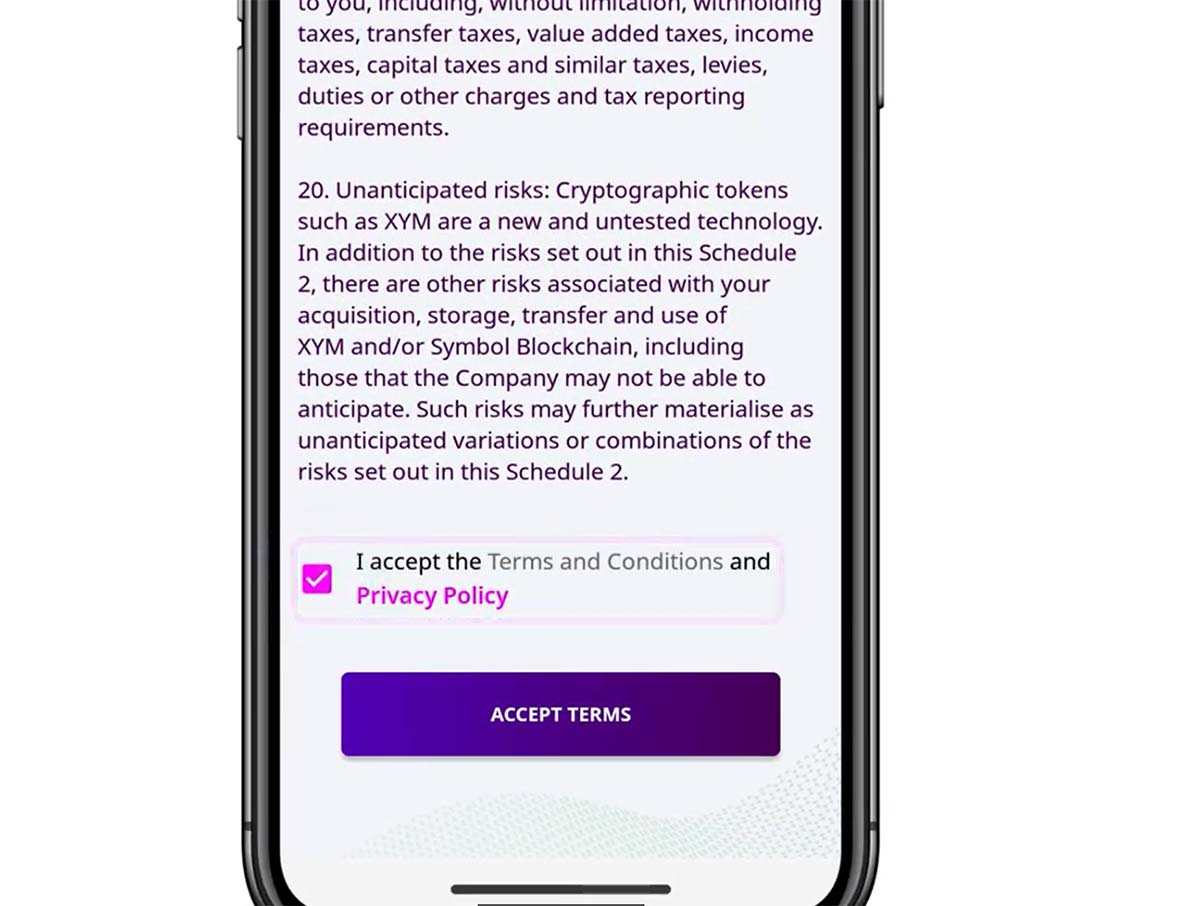 2- Create a new Symbol wallet and backup the wallet via Mnemonics or QR code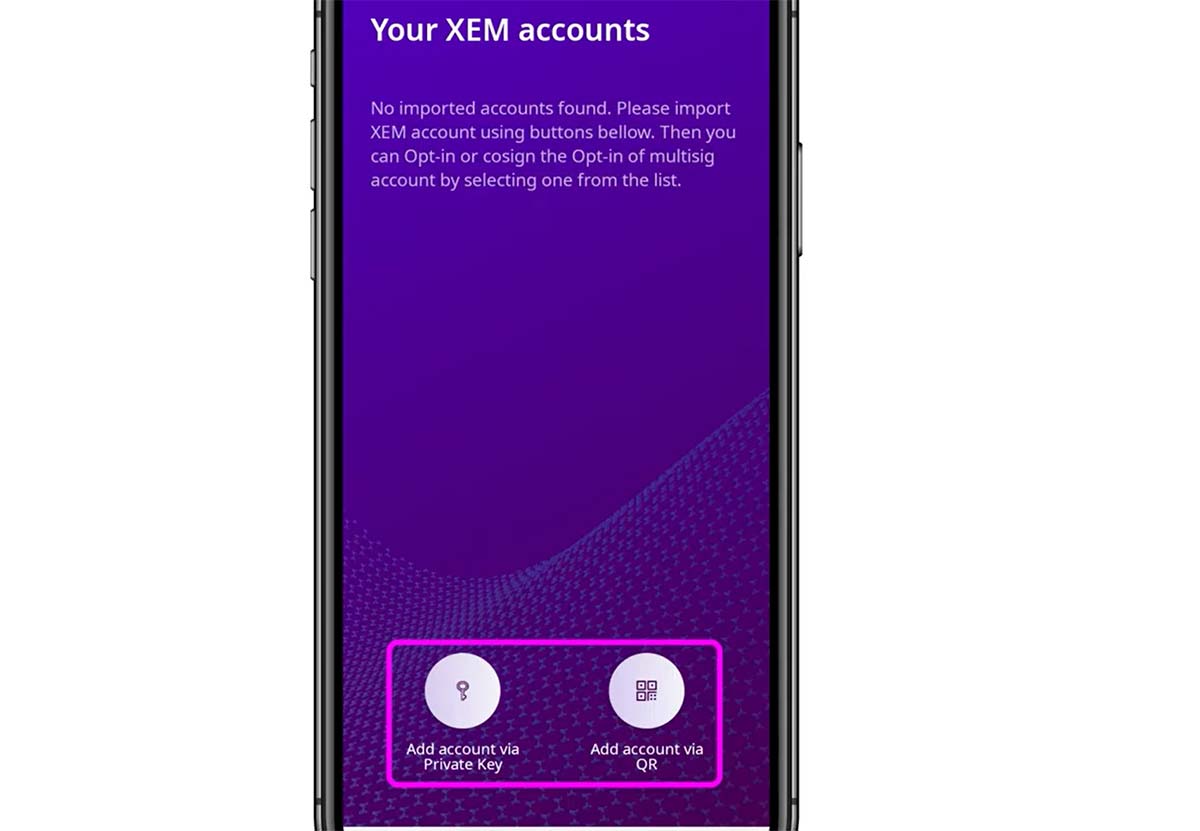 3- Tap on Select XEM account and import NEM account via private key or QR code
4- Click on the imported NEM account. After choosing the namespaces, you want to include, add VRF keys to harvest block rewards.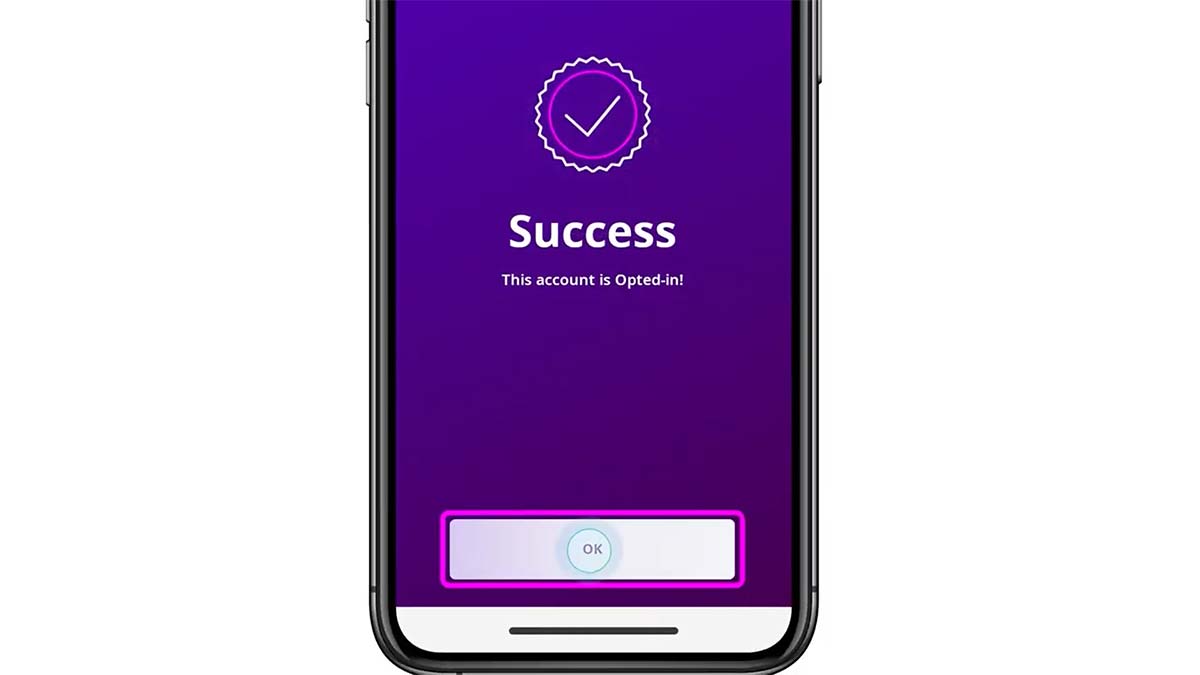 5- Review details and click the complete Opt-in button
Exchanges That Accept the NEM Airdrop
There are two groups of cryptocurrency exchanges that support the XYM airdrop. Some of them support the Opt-in and also will list the XYM token. The list includes:
NEW CAPITAL

LATOKEN

AEX

BTCNEXT

gate.io

copper
Some other exchanges only support the Opt-in and haven't stated their support for the listing yet. They are:
BINANCE

UPbit

Zaif

OKEX

Coincheck

bitFlyer

GMO

DMMBitcoin

Huobi Global

bithumb

CoinSpot
About NEM
NEM stands for New Economy Movement and is a blockchain project focused on efficiency and speed of transactions. NEM, launched in March 2015, is a fork-out version of NXT. After some development from NEM Foundation, the NEM blockchain became utterly different from NXT and is now an entirely separate blockchain. XEM is the native cryptocurrency of NEM. The new Symbol blockchain will be added to multiple projects from NEM Group and the community.
Conclusion
Airdrops are critical in promoting new cryptocurrency. The new Symbol blockchain and its native token XYM can indeed leverage the NEM community's power by airdropping. The Opt-in process is very easy for current users and has resulted in a significant rise in interest in the XEM.
Airdropping XYM helps the Symbol blockchain to find its initial user-base. Besides, they can easily encourage users to participate in the newly launched blockchain.