The unpredictable cryptocurrency market has shocked the investors yet again. At a time when many experts expected a bearish turn, Bitcoin made a major break out to make an entry into the $50K range. The largest cryptocurrency surpassed the highly crucial psychological level of $50,000.
The last time Bitcoin was in this range was almost a month ago on September 7. At the time of writing, Bitcoin is valued just over $50,000.
The upsurge in the value of Bitcoin has triggered a bull rally in several crypto tokens. Cryptocurrencies like Ethereum, BNB, Matic, and Shiba Inu made significant gains in these last 24 hours.
The trading volume and market cap of these coins have also gone up at a significant margin. Many crypto experts believe that a bull run may be on the way citing the recent upsurge of the crypto market.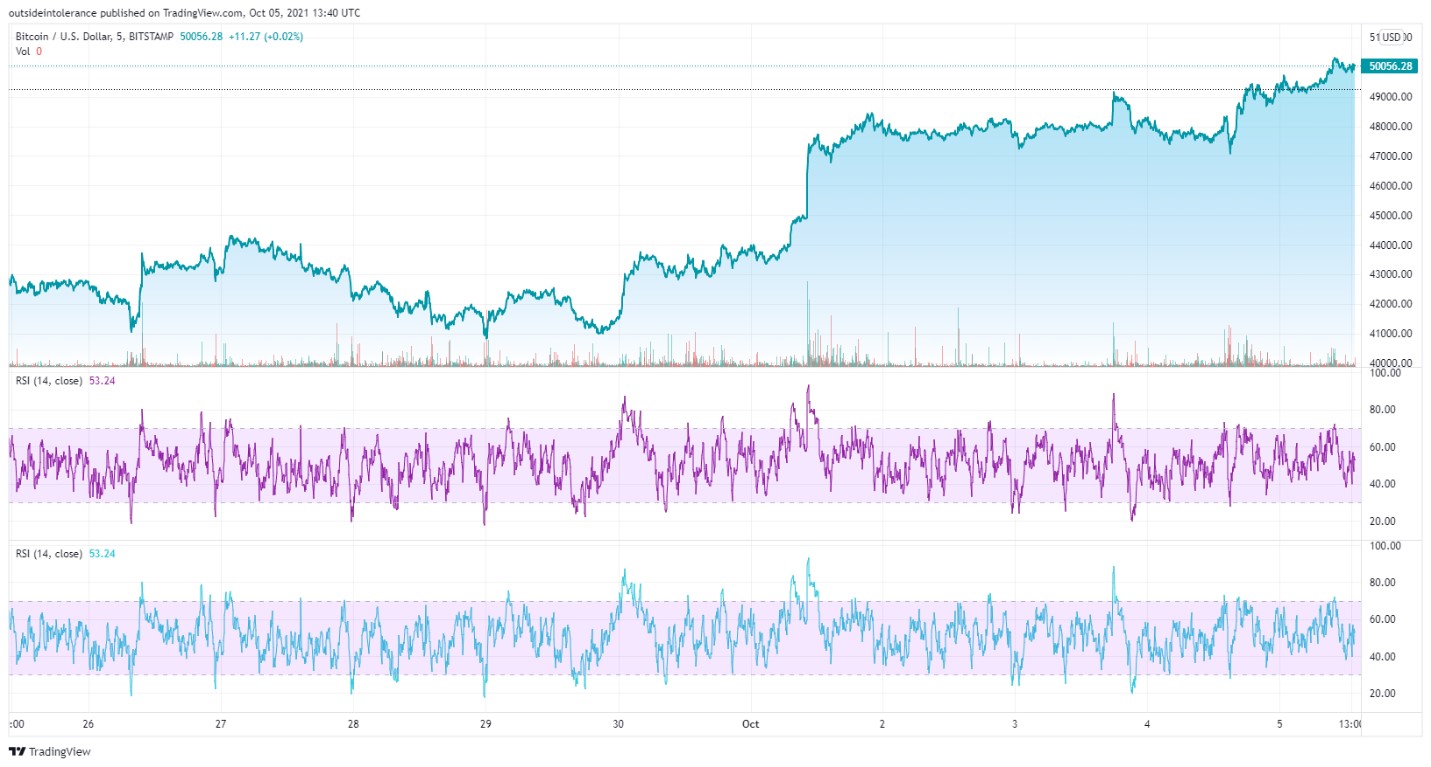 Bitcoin becomes the best performing asset of 2021
In a recent development, Bitcoin has officially been confirmed as the best performing asset of 2021. The leading digital token has gained over 15% in the first five days of October.
Moreover, BTC has outperformed every other major asset in the world by a significant margin. According to the data, it promises almost 50% year-to-date returns.
Bitcoin has had a highly volatile 2021. It made a major progress in May this year, however, the coin shed major gains in the following months. The recent bounce back of Bitcoin indicates that it is still structuring a strong comeback, and the coming months may help it to grow further.
Bitcoin holders have stayed quite optimistic on the performance of the coin, and they are making hefty profits now.
Bitcoin's hash rate has also recovered, indicating that the coin has recovered from the mining ban of China. All of these positive developments have helped Bitcoin to grow recently.
Historically, September has been a bearish month for Bitcoin. However, October proves to be a rather positive one. The similar phenomenon was observed this year. Several tokens and altcoins have enjoyed above average success.
The likes of Solana and Cardano have proven that there is still a lot of room for success in the crypto market. Long-term and short-term investors have stayed quite optimistic for success and therefore, 2022 seems to be quite bullish. However, the next few weeks will be highly crucial for the market to have more clear trends.