The Shanghai Update, which would allow users the opportunity to withdraw staked Ethereum, is gearing up for launch in April. The core developers behind the network confirmed that the Goerli testnet, a rehearsal for the update, was launched on Thursday. Similarly, it was finalized after roughly 90 minutes of the launch. However, a few validators resulted in a brief delay, which was caused as a result of running an older version of clients. These clients were quickly brought on board. The initiative eventually allowed the testnet to resolve the problem.
Goerli has successfully upgraded to Shapella! 🦉

We had some validators running older versions of clients, once that was fixed the attestation rate went back up and we are currently finalizing! #GoerliShapella

Mainnet comes next!

— parithosh | 🐼👉👈🐼 (@parithosh_j) March 15, 2023
However, no additional issues regarding the testnet launch or its functions were identified. This led to the declaration of the mainnet's launch. Keeping in mind how Goerli is up and running, validators can now boost the process of withdrawing staked ETH. In the case ETH becomes worthless, testnet validators would find it hard to build incentive to run a validator and monitor it.
Last year, Ethereum took a step ahead to transition to the proof-of-stake model. Under the model, users have the option of staking their ETH with the network to validate on chain transactions. Moreover, they are then granted rewards as a result of doing so. Approximately $29.22B worth of ETH has been deposited on the Ethereum network since 2020. This means that it accounts for almost 14.67% of the entire ETH circulation.
With Ethereum's Aiming to Allow Staked Withdrawals, The SEC has Other Plans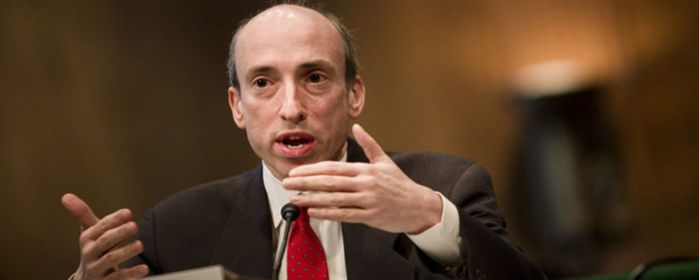 In other news, the chair of the SEC, Gary Gensler, has once again reminded that proof-of-stake coins are securities. The opinion was shared by him when the commission met on cybersecurity issues. Gensler stated that the investors  always hope for a fair return on their investments, even if they are proof-of-stake tokens. He stated that users tend to lock their tokens in a protocol, and urged the token operators to come into compliance.
However, this is not the first time the Chair of the SEC has expressed his stance against crypto staking. In September, soon after the Ethereum merge, Gensler stated that proof-of-stake coin holders were members of the investing public waiting for profits on the efforts of others. Thus, his stance could complicate things for Ethereum in near future.