Dogecoin, the meme-inspired cryptocurrency that started as a joke, has been making headlines recently for its impressive growth in transaction count. According to data from Blockchair, Dogecoin's transaction count has increased by more than 60 times in May 2023, from about 20,000 transactions per day at the beginning of the month to over 2 million transactions per day on May 28.
The DOGE Effect
This surge in activity is partly attributed to the popularity of Dogecoin among celebrities and influencers, such as Elon Musk, Mark Cuban, Snoop Dogg, and others, who have been tweeting and endorsing the coin on social media platforms. Dogecoin also gained exposure from being accepted as a payment method by some online retailers and sports teams, such as Newegg, Dallas Mavericks, and Oakland Athletics.
Another factor that contributed to the rise in Dogecoin's transaction count is the low transaction fee and fast confirmation time of the coin. Compared to Bitcoin and Ethereum, which have average transaction fees of $23 and $10 respectively, Dogecoin has a negligible transaction fee of less than a cent.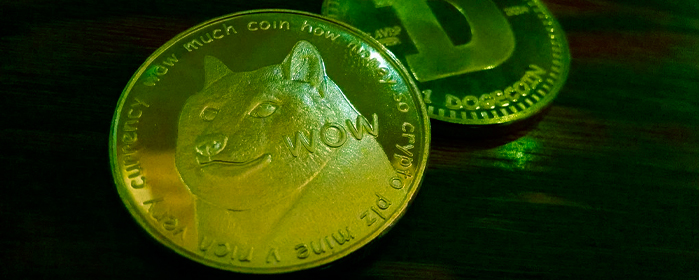 However, despite the impressive increase in transaction count, Dogecoin's price has been declining since its all-time high of $0.74 on May 8. As of May 29, Dogecoin is trading at around $0.07, down by more than 90% from its peak. This suggests that the demand for Dogecoin is not driven by its utility or value proposition, but rather by speculation and hype.
What's In The Future For The Memecoin? 
Dogecoin's future prospects depend largely on whether it can maintain its popularity and relevance among its fans and supporters, as well as whether it can improve its technical features and security. Currently, Dogecoin has no active development team or roadmap and relies on the codebase of Litecoin, which itself is a fork of Bitcoin. Dogecoin also faces competition from other cryptocurrencies that offer similar or better features, such as Shiba Inu, which claims to be a "Dogecoin killer" and has a large community behind it.
Dogecoin's future success will depend on whether it can sustain its popularity and improve its technical aspects.