MicroStrategy, a software company that has become one of the largest corporate holders of Bitcoin, has announced that it has purchased another 5,445 Bitcoins for about $147.3 million in cash.
MicroStrategy has acquired an additional 5,445 BTC for ~$147.3 million at an average price of $27,053 per #bitcoin. As of 9/24/23 @MicroStrategy hodls 158,245 $BTC acquired for ~$4.68 billion at an average price of $29,582 per bitcoin. $MSTR https://t.co/GbJtUoQfXv

— Michael Saylor⚡️ (@saylor) September 25, 2023
The company disclosed its latest bitcoin acquisition in a filing with the U.S. Securities and Exchange Commission (SEC) on Monday. According to the filing, the company bought the bitcoins at an average price of $27,053 per bitcoin, inclusive of fees and expenses.
With this purchase, MicroStrategy now owns a total of 158,245 bitcoins, which it acquired for approximately $4.68 billion at an average price of $29,582 per bitcoin. The company said it funded the purchase by issuing and selling 403,362 shares of its common stock.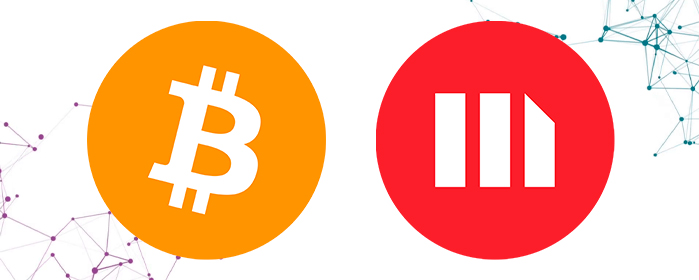 MicroStrategy's Not-So-Micro Strategy to Purchase Bitcoin
MicroStrategy has been aggressively buying Bitcoin since last year when it made its first purchase of 21,454 Bitcoins for $250 million. Since then, the company has been adding more bitcoins to its balance sheet, using various methods such as issuing convertible notes, selling equity, and using its excess cash.
The company's CEO, Michael Saylor, is a vocal advocate of Bitcoin and has said that he believes it is a superior store of value and a hedge against inflation. He has also encouraged other companies and institutions to invest in Bitcoin and adopt it as a treasury reserve asset.
MicroStrategy's bitcoin holdings are now worth over $6.5 billion, based on the current market price of the cryptocurrency. The company's stock price has also surged by more than 400% since it started buying bitcoin in August 2020. However, the company also faces some risks and challenges, such as regulatory uncertainty, volatility, and security issues.
According to Bitcoin Treasuries, a website that tracks the bitcoin holdings of public and private companies, there are currently 43 entities that collectively own over 1.5 million bitcoins, or about 7% of the total supply.