Big institutions like traditional banks have always purported that Bitcoin's price is easily manipulated. The Bank of America has gone a step further to put some numbers to the claim. According to its research, it only takes $93 to move Bitcoin 1%. In contrast, it takes at least $2 billion to move gold.
Bank of America has in the past slammed Bitcoin. Its damning report, therefore, comes as no surprise to many in the crypto community. The Bank reveals that due to Bitcoin's high volatility, it only takes an inflow of $93 million to move the digital asset. On the same note, the bank revealed that it would take $2 billion to move gold. The huge gap is both a result of gold having low volatility as well as a much higher market cap compared to Bitcoin. Now that Bitcoin's market cap has reached $1 trillion, this is about 10% of gold's market cap. In particular, the Bank of America research showed that Bitcoin was highly sensitive to increased dollar demand.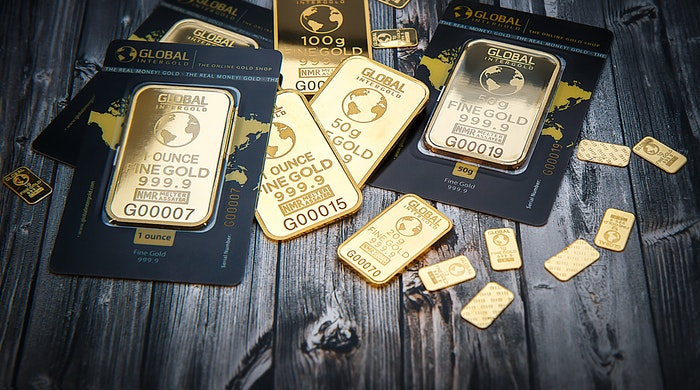 The research easily explained Bitcoin's current bullish case. With whales and institutions buying Bitcoin, this pushes Bitcoin upwards. The paper notes that the modest capital inflow has been pushing Bitcoin since 2020 when the current bull cycle began. Furthermore, since the pandemic began, whales have not been selling which has had significant input on price movement. in fact with the entry of institutions like Tesla which bought Bitcoin worth $1.5 billion, there has been significant demand.
"What has created the enormous upside pressure on Bitcoin prices in recent years and, particularly, in 2020? The simple answer: modest capital inflows."
Bitcoin Stuck Below $60K
As far as this week goes, the big accounts have not been in action as the asset has recorded little price movement. Since topping $60K, the digital asset has been stuck below this level. In a tight range between $57K and $59K, the next move is set to be explosive. in the past, after trading in a tight range for a considerable period, the next move is always a strong one. Will it be higher or lower?
Analysts are adamant that Bitcoin is not done in its rally. In a revised chart, PlanB, a popular analyst who came up with the Stock-to-Flow model, has insisted that Bitcoin won't stop at $100K. Since the analyst created the model, it has not been wrong. It shows that Bitcoin is headed to $288K before the end of the year.