After an eight-year hiatus, an Ethereum (ETH) wallet holding millions in cryptocurrency has resumed operation engaging in transactions worth millions of dollars according to Blockchain analytics service Lookonchain twitt.
An Ethereum ICO participant who has been dormant for 8 years woke up today.

He transferred all 8000 $ETH($14.7M) to a new address.https://t.co/1griKB9Te9 pic.twitter.com/1bvQh3zsqY

— Lookonchain (@lookonchain) May 28, 2023
Lookonchain reported that the wallet's 8,000 ETH worth was acquired at a mere 31 cents each at that time, and has remained untouched since, is to be noted that these ETH were from the initial coin offering (ICO) in 2015 on the Ethereum blockchain launch. 
At present, the tokens are valued at approximately $14.7 million, marking an astounding 590,000% gain for the owner. Ethereum is trading at $1,912 according to CoinMarketCap data. 
The dormant wallet was reactivated on May 27, initially with a cautious transfer of 1 ETH to a new wallet, followed by the transfer of the remaining 7,999 ETH to the same new wallet a minute later. 
However, the sudden activity after years of inactivity sparked intrigue within the crypto community.
Blockchain analytics service Lookonchain first noticed the transaction, sharing the news with its 219,000 Twitter followers. The post subsequently generated speculation among community members.
There were several suggestions as regards the possible reasons for the transfer. It was suggested that the owner was just released from prison and switching funds from an old Ledger wallet.
boi just got outta prison

— Gem Yard | 宝石场 (@GemYardBTC) May 28, 2023
In 2015, the owner's initial investment was approximately $2,500, given that each ETH was valued at $0.31. With the present ETH price at around $1,917, the value of the stash has grown immensely, indicating a substantial return on investment.
Reign of Dorman Wallet Addresses
The recent Ethereum wallet address is not the only ICO-era ETH wallet to stir from its slumber. Two other high-value dormant wallets were activated in the months preceding this latest awakening.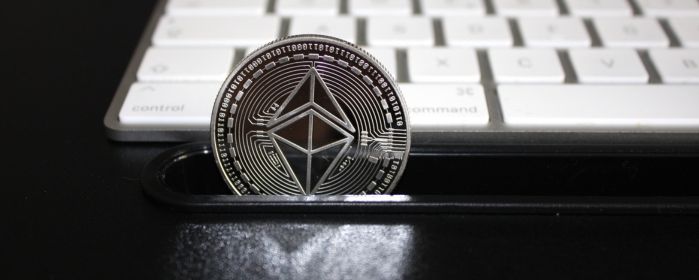 On April 24, a wallet holding 2,365 ETH ($4.5 million) made its first transaction in almost eight years, while on March 5, a wallet that had been dormant for five years transferred 10,226 ETH ($19.6 million) to a new wallet.
The new recipient wallet of the 8,000 ETH has little significant transaction history apart from a preceding 207 ETH (~$380,000) incoming transaction from yet another inactive wallet.
Meanwhile, the reactivation of dormant wallets laden with cryptocurrency can be attributed to various reasons, from hacking to the rediscovery of forgotten assets by the owner.