The crypto community could be days away from getting the first US-approved Bitcoin ETF. This follows the acknowledgement by the SEC they have received the VanEck Bitcoin ETF application. By law, the United States Securities and Exchange Commission (SEC) now has 45 days to respond. Among its options, is approving, rejecting or extending for further review of the application.
Over the last few weeks, there has been a reignited interest in Bitcoin ETFs. This interest has been triggered by Canada's first approved Bitcoin ETF. As such, there has been a lot of speculation that the SEC might now be swayed to also approve one this year.
There has long been a need for a Bitcoin ETF in the US. Much like trust funds, an ETF is among the best investment vehicles that allow investors to invest in Bitcoin without actually holding the digital asset. Its approval would expose a lot of retail and institutional traders to bitcoin, driving in new money and demand for Bitcoin. Its demand is already evident looking at Canada's first Bitcoin ETF.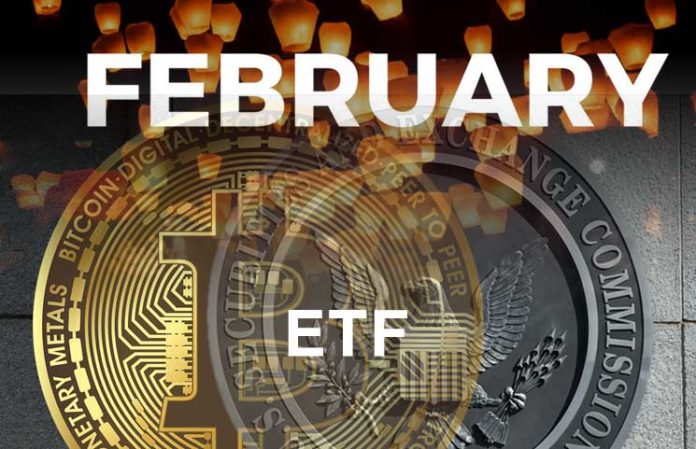 Despite the fact that Canada's Bitcoin interest is much lower than the US, by the second day of its trading the ETF had accrued over $400 million in asset under management. At the time of writing this, it holds 13,783 Bitcoin- a little under $800 million.
Investors Hopeful of VanEck ETF
VanEck's ETF was filed earlier in the year but the SEC had been silent. Now with the acknowledgement, it has 45 days to approve, deny or extend. The watchdog can extend by as much as 240 days for review. This is not the first filing by the investment firm having filed several others over the years. But all including from other firms like Gemini have been rejected. For VanEck's filings and a majority of others, the SEC has cited reasons such as Bitcoin volatility and market manipulations.
The entry of institutions has helped resolve both of these reasons. With a number of institutions holding a considerable volume, there are low chances of catastrophic sell-offs. In regards to volatility, they have also brought confidence that Bitcoin is here to stay. On top of all, the SEC is now fully aware that the demand for Bitcoin is higher than ever. As we reported, up to $40 billion of the stimulus money is destined for Bitcoin and stocks. Even more surprising, those investing in their checks prefer to buy Bitcoin. The SEC will consider allowing one of the best and safest investment vehicles to pass and allow these investors to participate in the most exciting market.