Abu Dhabi, the capital of the United Arab Emirates (UAE), is quietly establishing itself as a bridge between traditional finance and the world of cryptocurrency. While its neighbor Dubai is widely recognized as a crypto hub, Abu Dhabi has remained under the radar, focusing on creating a regulatory framework that is attractive to institutions.
The city's financial services industry is centered in Abu Dhabi Global Markets (ADGM), an offshore economic free zone with a clear agenda and regulatory framework for those looking to bridge the gap between institutions and crypto. ADGM aims to foster four areas of focus within finance, one being fintech, and as a result, blockchain and cryptocurrencies are integrated into the ecosystem's regulation.
This clarity around digital assets has made Abu Dhabi an attractive location for institutional-type financial systems such as prime brokerages, lending, and asset management. The economic sandbox also fosters open dialogue between those in the fintech/crypto industries and the free zone's authorities.
Abu Dhabi Aims to Become the Global Hub for Crypto
In addition to clear regulation and licenses, ADGM's inclusion of digital assets in its growth ambitions has led to a substantial investment, making it a hotspot for entrepreneurs seeking to raise capital in the region. ADGM supports Hub 71, a center located on Al Maryah Island in Abu Dhabi that provides a space for tech startups, investors, and programs designed to encourage innovation.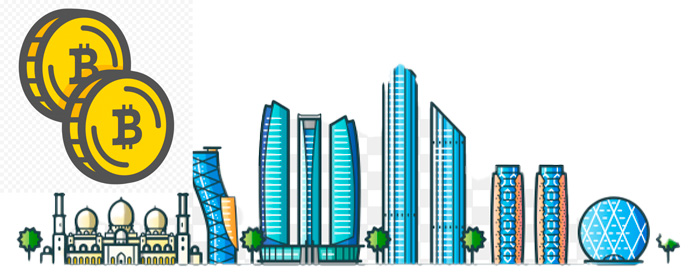 Abu Dhabi is also home to Mubadala Investment Company, the country's sovereign wealth fund. Earlier this year, the Hub 71+ Digital Assets initiative was announced, where a $2 billion fund will be dedicated to supporting Web3 projects.
Despite some setbacks, such as crypto exchange Kraken pulling out of Abu Dhabi less than a year after receiving a license to open there, new entrants like Canadian digital asset manager 3iQ are finding community alongside familiar brands. 
Some of the industry's biggest players like Coinbase are reportedly engaging with the ADGM to make a regional base in the capital city.
Abu Dhabi is positioning itself as a bridge between traditional finance and cryptocurrency, with a clear regulatory framework and substantial investment in digital assets. The next five years are expected to be explosive for crypto in Abu Dhabi.