The market has been considerably silent over the past weeks, with Bitcoin (BTC) predominantly settling below the $17k level. However, some analysts and investors have something to say about what we may expect in the market this year and beyond.
The leading two cryptocurrencies, Bitcoin (BTC) and Ethereum (ETH) haven't changed much since last weekend, marking the end of 2022, a year that was pretty terrible for coin values.
The first 24 hours of the new year saw little movement in the price of the two most popular cryptocurrencies. ETH grew by 1.73% to $1,215 over the same period, while BTC increased by 1.36% to trade at $16,753 as of press time, according to Coinmarketcap data.
Analysts Share Some Bitcoin (BTC) Predictions
Cryptocurrency analyst Dave the Wave, who predicted a price crash for Bitcoin (BTC) in 2022, is now forecasting a big climb for the leading coin.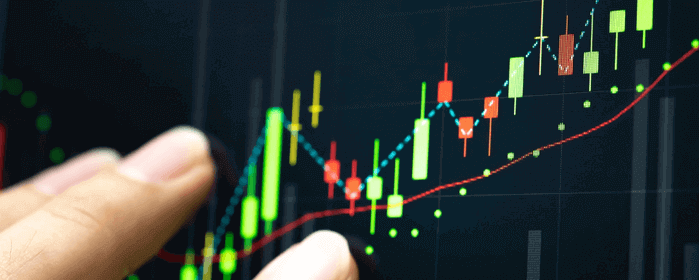 By December 2024, the analyst projects that Bitcoin might reach $160,000 based on his logarithmic growth curve (LGC). He shared his thoughts about Bitcoin and said it would easily do a 10-times rally over the next few years.
However, cryptocurrency trader and analyst Rekt predicted that Bitcoin might bottom this year using the four-year cycle concept. The expert claims that throughout each of its four-year cycles, BTC's price movement typically bottoms out in the third year.
The #BTC Bear Market is coming to an end, according to Four Year Cycle principles

But a new Bottoming Out Candle 3 is set to form next

So what should we pay attention to in 2023?

A thread…$BTC #Crypto #Bitcoin pic.twitter.com/Z9xYGmKf1H

— Rekt Capital (@rektcapital) December 29, 2022
While BTC's price might yet fall to new lows, the value of the flagship digital asset could more than double, according to Rekt. He proceeded, citing the 234% and 316% rallies experienced by previous BTC candle threes.
Bitcoin Could Reach 250k Before 2023 Ends
The key forecast that attracted the community's attention was one made by tech tycoon Tim Draper, who recently addressed his frequently repeated forecast that Bitcoin will reach $250,000 by 2023.
See t-shirt. $250k by 2022. My prediction was off by a bit. Hasn't made it there…yet. Certainly before the halvening. #truebelievers #bitcoin #worldoftrust #freedom #hodl pic.twitter.com/jMLi8rraj8

— Tim Draper (@TimDraper) December 31, 2022
Although Bitcoin (BTC) hasn't yet reached that level, the long-time supporter is still hopeful that this forecast will come true before the future halving event, which might take place by 2024.
The affluent venture investor even went one step further by designing a T-shirt with the words "250K by 2022" to show his belief in virtual currency.