Due to a disagreement with Apple on the latter's in-app purchase policy, the cryptocurrency exchange known as Coinbase has stopped non-fungible token (NFT) transfers on the iOS wallet software it offers to its customers.
Coinbase has removed the ability to transact NFTs in its IOS mobile wallet in response to Apple's demand for a share of transaction fees, even though the crypto platform was also not receiving a share of the fees.
Coinbase claims that it is not feasible to make that happen for a number of different reasons, one of the most crucial of which is the fact that Apple's system does not enable payment in cryptocurrencies.
The firm said that Apple wanted Coinbase Wallet to block NFT transactions, which would establish new restrictions to safeguard Apple's profits at the cost of customer investment in NFTs and developer innovation throughout the cryptocurrency ecosystem.
"Apple's proprietary In-App Purchase system does not support crypto so we couldn't comply even if we tried. This is akin to Apple trying to take a cut of fees for every email that gets sent over open Internet protocols."
Coinbase is discussing an altogether separate topic when it comes to the fees, despite the fact that certain exchanges for NFTs allow customers to buy digital tokens using regular fiat currencies like the US dollar.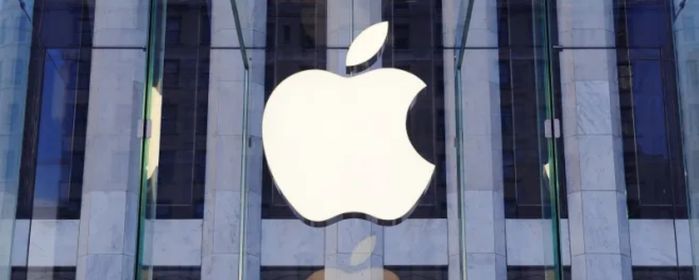 Any transaction that takes place on a blockchain, such as Ethereum, which is used by many NFT initiatives, will incur a cost.
This fee is used to compensate the individuals who verify the transaction. The payments for the fees are made in cryptocurrencies such as Ether.
Apple's Issue With NFT
The argument is the most recent chapter in a battle that has been going on between Apple and the NFT community for some months.
Good example of the kinds of discussions we have with Apple on a monthly basis, to deal with their app store monopoly. It's gotten pretty absurd at times. https://t.co/g43JPDoYZX

— Brian Armstrong (@brian_armstrong) December 1, 2022
Because of this restriction, markets such as OpenSea are unable to provide NFT trading inside their mobile applications.
This decision by Apple to publicly reject to exclude NFT trading from its 30% App Store charge was made in October.
Musk, the new owner of Twitter, alleges that Apple has threatened to remove Twitter from its app store because of Musk's concerns about Twitter's 30% in-app charge policy.
The cost varies in real-time as a result of a number of variables, including the market price of the cryptocurrency and the number of users attempting to have their transactions confirmed at any one time.