Solana DeFi TVL decreased by 70 percent in November, whereas Solana NFT data is still expanding, with an average transaction volume that climbed by 67.7 percent; the blue-chip index increased by 28.9 percent to 82.109.
There are still a significant number of NFT projects, participants, and communities on the Solana blockchain. The NFT ecosystem that Solana supports has continued to demonstrate its resiliency notwithstanding the weak market.
According to data from Messari, the number of daily new NFTs users increased by more than 8 million, representing an increase of more than 19% on a quarter-over-quarter basis.
Solana's position in the NFT sector remained the second biggest by secondary sales volume, behind only Ethereum, although the distance between the two became narrower.
Work is now being done to develop strategies to improve GameFi, and the Solana network will soon support novel use cases such as Helium.
Continued efforts are being made to increase decentralization by increasing geographic spread, hosting distribution, and ownership distribution.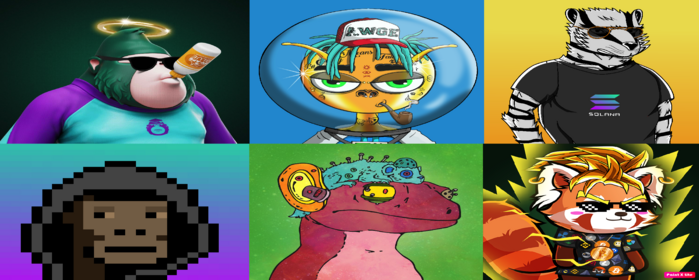 How Solana Has Done This Year
Solana kept putting solutions in place to extend its ecosystem and increase network dependability. Core developers used QUIC and an innovative charge prioritizing method to increase network resilience and decrease downtime during moments of congestion.
By the end of Q2, the remedies were obviously working, as the reduced network performance had stabilized. Furthermore, the team adopted ecosystem-expanding initiatives such as the launch of NFT markets, work toward EVM compatibility, and the growth of Solana Pay and Solana Mobile.
The network's basic user base and capacity to execute its development plan were emphasized by the bear market in Q3. At the same time, new obstacles emerged.
In early Q3, the Solana ecosystem was hit by the Slope mobile wallet attack, as well as a network outage near the conclusion of the quarter.
The crypto DeFi market remained unchanged in Q3, with aggregate TVL commencing and finishing at $54 billion in USD terms. Among the top L1s, Solana's TVL dropped at the third-fastest pace (-16%).
Because TVL reductions are often assessed in USD, the asset's value drop indicates the price shift in TVL vs real DeFi use. While TVL in USD fell, the amount locked in SOL remained pretty steady.