The native cryptocurrency of Avalanche, AVAX, has experienced an incredible surge of 20% in the last 24 hours, reaching a value exceeding $23.
According to the latest data from CoinMarketCap, Avalanche (AVAX) is trading at around $23.3, reflecting a 19.5% increase in its value over the last 24 hours.
Simultaneously, its market capitalization has similarly grown, reaching $8.35 billion after a 19.8% increase. The 24-hour trading volume is approximately $1.96 billion.
This remarkable upswing aligns with concrete advancements within the Avalanche ecosystem, particularly the collaboration between JPMorgan's Onyx and Apollo Global under the Guardian project.
This partnership, utilizing LayerZero Labs' expertise, aims to connect Onyx with an authorized Avalanche Evergreen Subnet, facilitating seamless subscriptions and redemptions for funds offered by WisdomTree Prime.
The launch of the pilot concept in this collaboration highlights the potential of blockchain technology and tokenization to automate portfolio management.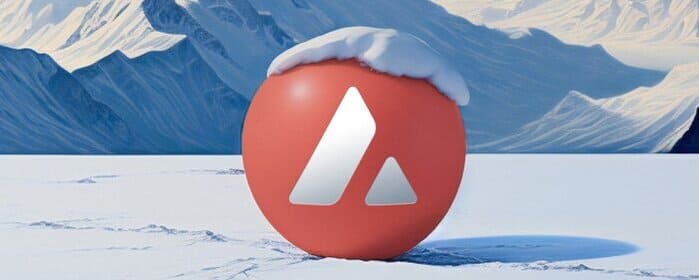 Avalanche Empowered by Strategic Alliances
Avalanche Evergreen Subnets stand out as individual blockchains designed to meet institutional needs, incorporating features such as EVM compatibility, network privacy, custom gas functions, and permissions at various levels: validation, smart contract deployment, and transaction levels.
The financial services sector increasingly recognizes blockchain as a transformative force capable of improving capital markets infrastructure and institutional workflows.
Onyx by @jpmorgan and @apolloglobal have announced a collaboration under Project Guardian, leveraging @LayerZero_Labs to connect Onyx with a permissioned Avalanche Evergreen Subnet, which facilitated subscriptions and redemptions for funds offered by @WisdomTreePrime. pic.twitter.com/AjQtLNKCKG

— Avalanche 🔺 (@avax) November 15, 2023
WisdomTree, among others, actively engages with Spruce, another Evergreen Subnet, providing institutions the opportunity to assess the benefits of on-chain finance.
This collaboration aligns with Ava Labs' mission to provide tools and technology for the digitization and tokenization of global assets, leveraging the speed, scalability, and customizability inherent in the Avalanche network.
In a parallel development under the Guardian project, global bank Citi has selected Ava Labs' AvaCloud, a managed blockchain service, to build an application for pricing and executing bilateral spot foreign-exchange (FX) trades.
Developed in collaboration with the Monetary Authority of Singapore (MAS), the application underwent testing for Spot FX on the USD/SGD pair. The adaptable nature of the application allows customization for any fiat currency pair.
The completed phase of the application utilized a private authorized blockchain instance from the Avalanche protocol.
This instance was also instrumental in recording price quotes and trade confirmations for all parties involved in the process.