Do Kwon, the founder of Terraform Labs, faces an unfavorable confirmation from the Podgorica High Court, which upheld the sentence for the use of a fake passport in Montenegro.
This verdict, previously issued by a lower court in June, is now considered final, adding more legal pressure to the businessman's situation.
The story dates back to March, when Kwon, 31, attempted to leave Montenegro using forged passports from Costa Rica along with his partner, Han Chang-Joon.
Do Kwon Claimed The Passports Were Legitimate, The Court Dismissed His Argument
This episode occurred while Kwon was wanted by South Korean authorities in connection with Terra's 2022 financial collapse, where he was accused of fraud and conspiracy in relation to Terra's blockchain network, including the LUNA cryptocurrency and loans offered.
For months, Kwon remained hidden in a luxury apartment in Serbia, despite being subject to an Interpol red notice. During his stay in Serbia, surprisingly, he established a company under his name.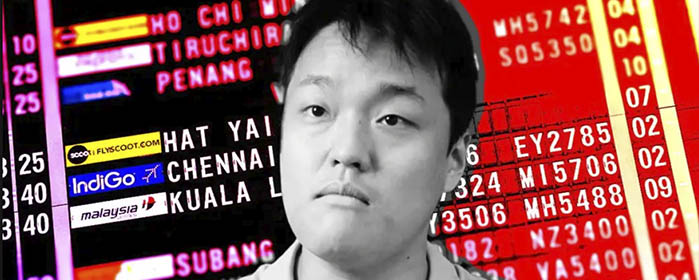 Kwon's legal situation is further complicated, since in addition to the conviction for using a false passport, in March, a grand jury in the United States indicted him on eight counts of fraud and conspiracy, while the Securities and Exchange Commission of The US filed similar lawsuits against him and Terraform Labs.
Kwon currently remains detained in Montenegro, awaiting the results of extradition proceedings requested by both South Korean authorities and the US Department of Justice.
Despite denying the accusations from both countries, his lawyer, Goran Rodić, has not commented on this latest legal development.
The Podgorica High Court's ratification of the verdict is a significant blow for Kwon, cementing his conviction for using a false passport in Montenegro.
As authorities continue extradition proceedings and pending indictments, Do Kwon's legal uncertainty persists.