Transactions on the Binance blockchain, also known as the BNB Chain or the Binance Smart Chain, were suspended a few hours ago after a possible exploit in the network, estimated to be worth $600 million, was discovered through an increase in "irregular activity."
Twitterer and Defi programmer "foobar" tweeted that a hacker had taken away 2 million BNB, or about $600 million, from "somebody" on the chain.
somebody on BNB just got hacked for ~2 million BNB ($600 million USD)

the attacker is spewing funds across liquidity pools and utilizing every bridge they can to get to safer chains

complete chaos on the chain

— foobar (@0xfoobar) October 6, 2022
It was discovered that the exploit involved a cross-chain bridge on the BSC Token Hub. 
Around $7 million of that total has already been frozen, but the attacker is starting to transfer the remaining funds away from BSC and onto the blockchains of Ethereum, Fantom, and Arbitrum.
Binance Smart Chain Network Hacked But Funds are Safe
According to the Binance Smart chain on Twitter, the network was temporarily suspended after a potential exploit was discovered.
According to them;
"All systems are now contained, and we are immediately investigating the potential vulnerability. We know the Community will assist and help freeze any transfers. All funds are safe."
Due to irregular activity we're temporarily pausing BSC. We apologize for the inconvenience and will provide further updates here.

Thank you for your patience and understanding.

— BNB Chain (@BNBCHAIN) October 6, 2022
Since then, BNB Chain has confirmed that assets valued at between $70 million and $80 million were taken directly from the chain before it was paused. 
But because of "the community" and Binance's "internal and external security partners," another $7 million of those escaped funds have already been frozen.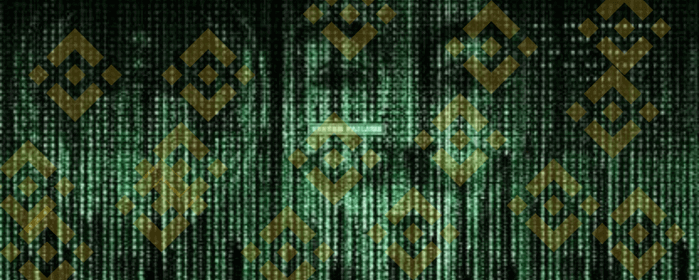 The CEO of the blockchain network, CZ, argued that the current impact estimate is roughly USD 100 million equivalent, or about 25% of the most recent BNB burn.
An official Reddit post claims that a cross-chain bridge called BSC Token Hub was exploited, resulting in extra BNB and that all validators have been asked to temporarily suspend BSC. Therefore, CZ affirmed that the problem is now under control.
"Your funds are safe," according to the CEO. "We apologize for the inconvenience and will provide further updates accordingly."
"[De] Centralized Finance"
The community is now debating the issue of centralization in light of Binance's decision to temporarily suspend the public blockchain network.
Some Twitter users are concerned about the safety of funds if they can pause and reverse transactions at will.
$600 million hack of BNB, and Binance has decided to halt BSC (Binance Smart Chain).

[De]Centralized finance.

— Dylan LeClair 🟠 (@DylanLeClair_) October 6, 2022
That's a lame blockchain, seriously," a user contends on Twitter. "Blockchain is supposed to be high tech and secure which is a reason why people should adopt cryptocurrencies… I really have my doubts now and keep my fiat money."
BNB Price Tumbled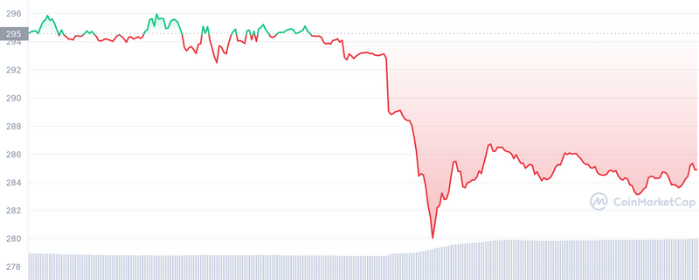 The price of BNB has fallen 3.7% as the news of the exploit broke today. The token is currently changing hands at $283 at press time–according to Coinmarketcap data.