In the recent cryptocurrency market update, Bitcoin experienced an upswing during Thursday's trading operations session in Asia. This positive trend was not exclusive to Bitcoin, as Ether and the rest of the top 10 non-stablecoin cryptocurrencies also saw an increase, with Solana recording the highest gains. 
However, Toncoin was the outlier in this upward trend, being the only token to register a loss in the last 24 hours. Despite the release of the U.S. Consumer Price Index (CPI) on Wednesday indicating a rise in U.S. inflation for August, the overall market sentiment remained optimistic.
Bitcoin and Ether Continue Their Recovery Path
As per the data from CoinMarketCap, Bitcoin, the world's largest cryptocurrency, saw a rise of 1.78%, reaching a value of $26,364 in the last 24 hours in Hong Kong. This marks a weekly gain of 2.37%. Meanwhile, Ether also experienced growth, increasing by 2.3% to reach $1,623. However, it recorded a slight weekly decline of 0.73%.
This optimistic outlook is unfolding against the backdrop of ongoing regulatory confrontations in the United States, involving authorities and entities engaged in the cryptocurrency sector and its diverse applications.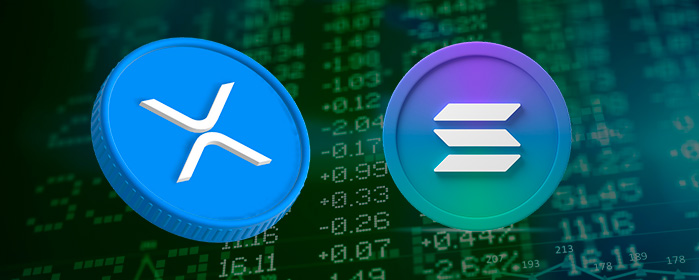 Ripple's XRP token saw a modest increase of 1.23%, reaching a value of $0.4816, despite experiencing a 3.72% decrease over the past week. Solana emerged as the top performer of the day, with a significant 5.02% increase to $18.81. However, it recorded a weekly loss of 3.86%. 
In a research report released on Tuesday, global payments behemoth Visa highlighted Solana's blockchain for its high transaction throughput and scalability at a low cost, making it an ideal candidate for payments and Visa's stablecoin settlement pilot. 
This comes on the heels of Visa's announcement on September 5th about its partnership with Solana to extend its USDC stablecoin settlement pilot to Solana's blockchain.
In terms of overall market trends, the total cryptocurrency market capitalization experienced a 1.56% increase, reaching 1.05 trillion, while market volume saw a decrease of 12.87%, falling to $27.96 billion.