Polygon, a scaling technology firm, has announced the release of three Polygon Improvement Proposals (PIPs) that will kick off the implementation of Polygon 2.0, a vision of an interconnected layer 2 Ethereum ecosystem powered by zero-knowledge cryptography.
1/ The wait is over. Polygon 2.0 implementation kicks off now with the release of 3 Polygon Improvement Proposals (PIPs), and a roadmap for Phase 0.https://t.co/gk7FW0zCpc pic.twitter.com/YJo3BtQy4y

— Polygon (Labs) (@0xPolygonLabs) September 14, 2023
The PIPs outline the technical details for the first phase of the transition to Polygon 2.0, which will consist of four protocol layers: staking, interop, execution, and proving. These layers will enable fast and secure value transfer and information sharing among different ZK-powered layer 2 chains that scale Ethereum.
Polygon Sets its Sights on the Future with POL
One of the main features of Polygon 2.0 is the conversion of MATIC tokens to POL tokens, which will become the native token of the Polygon PoS protocol. POL tokens will be used for gas fees and staking rewards on the Polygon network, as well as for governance and community treasury.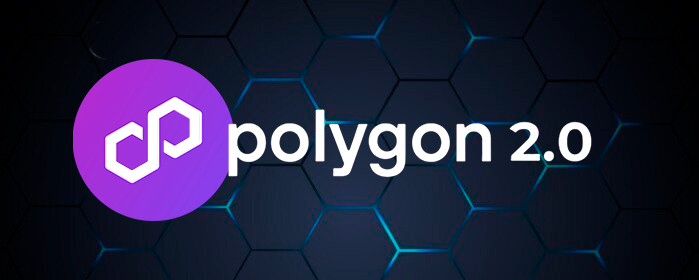 The PIPs propose a one-to-one ratio for migrating MATIC to POL, an initial supply of 10 billion POL, and a yearly emission of 2% distributed between validators and the treasury. They also describe how to update the native gas token on Polygon PoS from MATIC to POL while ensuring backward compatibility.
The PIPs are open for community discussion and voting, which are expected to take place in the last quarter of 2023. Polygon hopes that Polygon 2.0 will become the value layer of the internet by using zero-knowledge technology to provide low fee, high throughput performance to the wider Ethereum ecosystem.
In the past day, the price of MATIC has seen a slight increase of over 1%, currently sitting at $0.521. Despite the announcement of Polygon 2.0 and the migration to the POL token, there hasn't been a significant reaction from traders. 
Over the last 24 hours, the price of the asset fluctuated between a low of $0.509 and a high of $0.524. Interestingly, trading volumes have seen a reduction of 12% during the same period, indicating a possible decrease in trader engagement.