As long-term investors continue to accumulate more BTC, the prices of Bitcoin and Ethereum have experienced a dip. During afternoon trading in Asia, Bitcoin remained relatively unchanged, trading at US$29,161 as of 4:30 p.m. in Hong Kong.
This comes after it slipped below the US$30,000 support level on July 24. Despite its struggle to rally higher in recent weeks, industry experts maintain that Bitcoin's accumulation among long-term holders remains strong.
The Crypto market Continues to Remain Mostly Unchanged 
Today's situation closely resembles previous cycles, characterized by a lack of speculative activity and intense accumulation. Coins are being moved to high conviction, sticky hands, with more being stored in cold storage than ever before.
The indicators we monitor that reflect asset accumulation behavior have never been stronger. Almost 75% of the total supply is held in wallets where the coins have remained untouched for over six months. Additionally, for the first time, there are now more than 1 million individuals who own at least 1 full BTC, known as 'whole Bitcoiners'.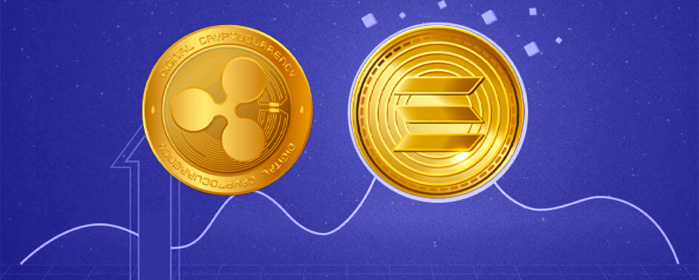 In the cryptocurrency market, Ether experienced a 0.21% increase during afternoon trading in Asia, reaching US$1,828, despite a 0.36% decline over the past week. Dogecoin was the biggest loser among the top 10 cryptocurrencies, falling 1.54% in the past 24 hours to US$0.07352. This was followed by Polkadot's DOT token, which declined by 0.57% to US$4.96. 
On the other hand, XRP led the winners with a 1.05% increase to US$0.6203, followed by Solana's SOL token, which gained 0.68% to reach US$23.24. According to data from CoinMarketCap, total cryptocurrency market capitalization rose by 0.21% to US$1.16 trillion over the past 24 hours, while market volume increased by 42.48% to US$32.32 billion.
The NFT market has been energized by the announcement of Paypal's launch of a stablecoin, as it provides an easy way for the masses to enter the world of cryptocurrency. On Monday, Paypal introduced the PayPal USD (PYUSD) stablecoin, an Ethereum-based token issued by Paxos Trust Company. 
This is the same U.S.-based company that issues Binance's BUSD stablecoin. The PYUSD stablecoin is fully backed by deposits in U.S. dollars, short-term U.S. treasuries, and other similar cash equivalents.