The crypto market, especially Bitcoin price, is highly sensitive to the US inflation and jobs data. The US Federal Reserve plans to increase interest rates in July after keeping them steady last month due to the tightness of the US labor market. However, the inflation indicators that the US Fed uses to monitor inflation, such as the CPI and the Core PCE inflation, are still declining.
According to the market forecast, the annual CPI inflation for June dropped to 3.1%, which is the lowest level since March 2021 and the 12th month of decline in a row. The core CPI inflation also fell to 5% from 5.3% in May. On the other hand, the monthly CPI for June increased 0.3%, compared to 0.1% in May.
CPI Predictions Are Boosting Bitcoin and Ether Prices
The market forecast is in line with the expectations of Wall Street analysts, who predicted a sharp decrease in CPI inflation. Bloomberg, Citi, HSBC, UBS, and Nomura projected CPI at 3%, while Goldman Sachs, BMO, Barclays, Morgan Stanley, TD Securities, and CIBC anticipated inflation to drop to 3.1%. JPMorgan, RBC, and Visa estimated annual CPI at 3.2%.
According to JPMorgan's analysts, the headline inflation is expected to drop to 3-3.2%, which will boost the stocks and crypto markets. They predicted that inflation will be lower than the market consensus and make the Fed adopt a more accommodative stance.
JPMorgan's sales and trading desk says the June inflation print is twice as likely to come in well below the consensus estimate than well above https://t.co/pbKbRWgAe4

— Bloomberg Markets (@markets) July 11, 2023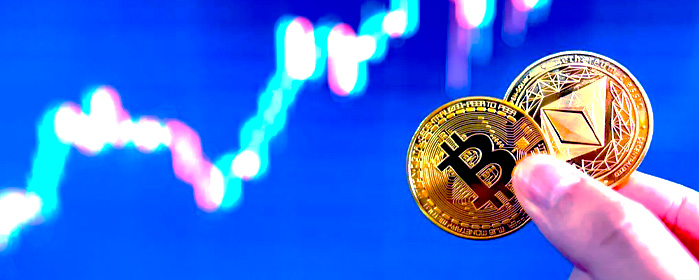 The CME FedWatch Tool indicates a high likelihood of a 25 bps increase in the federal funds rate at the FOMC meeting on July 26. However, the US dollar index (DXY) has declined to its lowest level in two months at 102 and may slide further below 101. This will favor a rise in Bitcoin price above $31,000.
Bitcoin and Ethereum are likely to increase in value as the CPI inflation and the US dollar decline. This is based on the bullish market sentiment for BTC reaching $100k, which was supported by Standard Chartered's higher Bitcoin forecast. Crypto experts also anticipate Bitcoin to surpass $35000 and Ethereum to go beyond $2000.
According to Michael van de Poppe, a well-known analyst, Bitcoin could finally break above $31,500. However, he advises caution on the CPI day. BTC is currently trading at $30700, which is 1% higher than its 24-hour low of $30358.