Despite the market volatility experienced by coins in the past weekend, analysts still maintain that Bitcoin is behaving exactly as predicted and there should be no reasons to worry. Bitcoin dipped below the $8000 mark and this caused jitters across the market. However, one price analyst PlanB tweeted recently that
"#bitcoin S2F chart adjusted for today's "crash" … nothing really happened, btc still spot on S2F track"
These sentiments followed hours of market volatility with several other experts and analysts stating that these price corrections are normal and necessary given a large amount of Bitcoins that were expected to be released.
The stock- to-flow indicators are still quite good, and given the fact that Bitcoin's value is pegged on its existing supply, such price correction are good for the market. Normally, such large upswings are caused by massive whales offloading their coins. The average of the stock-flow values is around $7600, which is currently around $200 below the price.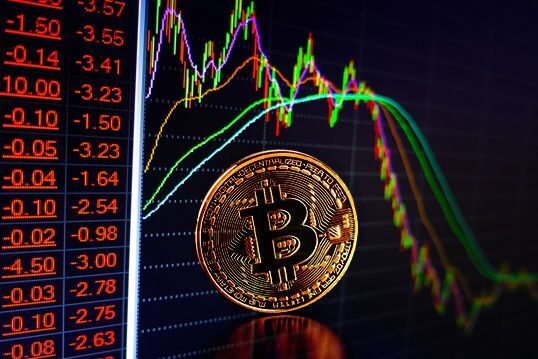 PlanB's model suggests a figure way below $10000, and the current price should at best encourage enthusiasts to buy more coins rather than offload the batches they have.
Difficulties Due to Miner Activities
The weekend volatilities will undoubtedly occasion a coin run, whereby many lay by coin holders will rush to offload their coins leaving many enthusiasts to shoulder the losses. The increased activity will definitely increase the number of efforts necessary to validate the transaction. Last week, Bitcoin's Hashrate was at its all-time highest meaning there was more computing power used by miners to get the last remaining coins.
What Does This Mean for Altcoins?
Whenever Bitcoin sneezes other coins (altcoins) get a cold and currently all other coins are experiencing the same value losses. However, it is only Bitcoin whose value is based on a stock-to-flow ratio, meaning the, Though experts are silent on which coins to purchase, all indications show that Bitcoin will weather the storm and emerge stronger, more valuable and resilient once it surpasses the $10000 mark  on its way towards a 2021, $100000 prediction