Bitcoin's (BTC) capacity to hold sway to the $30,000 milestone is being questioned by a number of market participants, warning that a lack of strength may lead to short-term correction to at least $25 and subsequently $22k. 
#Bitcoin daily bearish divergence persists.

Key resistance at $30k #BTC, will be a tough climb.

Looking for a short term correction down to at least $25k sometimes soon, potentially down to $22k. pic.twitter.com/oKZCzBsckT

— venturefoundΞr ⏩ NFT NYC (@venturefounder) April 10, 2023
One of the advocates, Venturefounder, a contributor to on-chain analytics firm CryptoQuant, stated that Bitcoin is battling bearish divergence given the status of the spot price and relative strength index (RSI). 
It is noteworthy that Bitcoin blasted $30,000 on April 11 after several months of fluctuation and uncertainty. At the time of writing, BTC holds $30,082 as support according to CoinMarketCap data.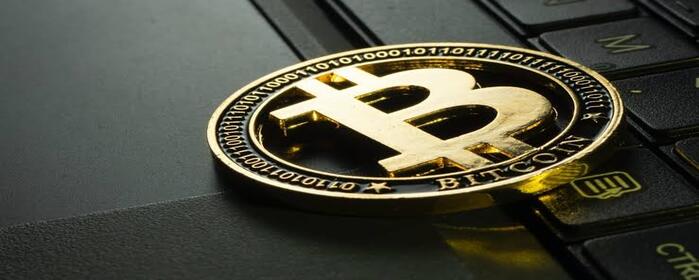 However, data from TradingView, as regards BTC/USD pairs, revealed that BTC hit 10-month highs of $30,438. 
Amidst the bearish warning, Daan Crypto Trades asserted that more attention should be given to altcoins because BTC/USD may now consolidate, thereby giving Altcoins the room to make gains.
$BTC.D Arrived at my initial target.

It will be interesting to see what happens around here. I suspect we might see it cooling off a little which means ALT/BTC pairs should gain some ground.

This only happens when $BTC goes slow. More up only by BTC and BTC.D will keep going. https://t.co/BpgvgXuPQI pic.twitter.com/FzwYMrNXGs

— Daan Crypto Trades (@DaanCrypto) April 11, 2023
Meanwhile, talks continue to mount on the bearish divergence considering the Relative Strength Index (RSI) and Moving Average Convergence Divergence (MACD).
Some experts projected that the bullish trend may be losing steam and that a price correction may be on the horizon.
According to Trader Cheds, a triple bearish divergence with on–balance volume (OBV) is in the offing in consideration of a short position. He maintained that, it may not happen overnight. 
TLDR now watching close for short but not in one

— Cheds (Trading Quotes) (@BigCheds) April 10, 2023
In the same vein, famous crypto trader, II Capo of Crypto, expressed congratulations to the bulls calling for a $30K Bitcoin price but stressed further that his bearish projection is not yet over.
Congratulations to the bulls that were respectful and were calling for 30k.

My bearish scenario is NOT invalidated yet.

— il Capo Of Crypto (@CryptoCapo_) April 11, 2023
He further asserted that the nature of the move is still quite similar to a bear market rally or squeeze, stressing that new lows are still feasible, and a capitulation may likely take place. 
No, not invalidated yet. Nature of the move is still the same (bear market rally/short squeeze) and still seeing signs of clear manipulation. New lows are still likely according to my system, and a capitulation event could still be yet to come.

I stick to my plan.

— il Capo Of Crypto (@CryptoCapo_) April 11, 2023
Is the $3Ok Bitcoin Price the End of the Bear Market?
There is still a lack of consensus on the next direction of Bitcoin price. While some analysts believed that short-term correction is inevitable, Bitcoin advocate, Crypto Rover, pronounced that the bear market is officially over. 
#BITCOIN BEAR MARKET OFFICIALLY ENDED! 🚀 pic.twitter.com/sjE4HVtO2Y

— Crypto Rover (@rovercrc) April 10, 2023
Meanwhile, some traders like Crypto ED have dismissed the bearish divergence thesis, stating that they couldn't see a clear break from the bearish trend. 
Saw some perma bears claiming bearish divergence on 3D chart…..

Don't know what they were looking at, but I see a clear break of that trend. pic.twitter.com/09KpN0DJ7K

— Ed_NL (@Crypto_Ed_NL) April 11, 2023
At this juncture, time will tell if Bitcoin will show resilience and consolidate its gains.