Bitcoin, the world's largest cryptocurrency by market cap, finally crossed the $30,000 milestone on April 11 after months of fluctuation and uncertainty, thereby setting a new price high for 2023. 
BREAKING: $30,000 #Bitcoin 🐂 pic.twitter.com/GkhOQvCder

— Bitcoin Magazine (@BitcoinMagazine) April 11, 2023
This new milestone comes as the greed index, a measure of investor sentiment has risen significantly, signaling a surge in demand for digital assets. The index hit a score of 68 on March 21, marking its highest level since it recorded 66 in Nov. 2021. 
Bitcoin has been on a wild ride since the beginning of 2023. In the last 30 days, BTC recorded gains of approximately 46%, hitting the highest level in ten months on April 11. 
At the time of writing, Bitcoin is exchanging hands at $30,154 according to CoinMarketCap data. 
However, it is believed that the surge in value has been driven by a combination of factors, including increased institutional adoption, the emergence of cryptocurrency as an alternative asset class, and a growing interest in decentralized finance (DeFi).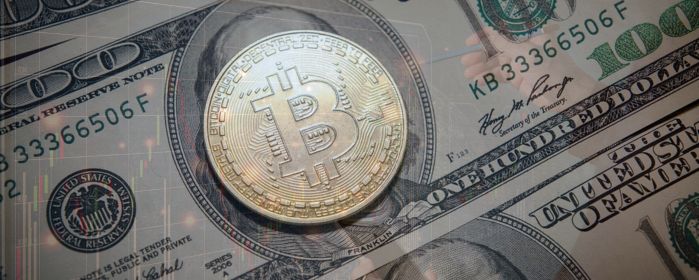 Recall that MicroStrategy, an institutional investor, has continued to accumulate Bitcoin despite its earlier drop in price. It acquired an additional 1,045 Bitcoin for $29.3 Million on April 5, thereby bringing its total holdings to 140,000 Bitcoin. 
MicroStrategy has acquired an additional 1,045 #bitcoin for ~ $29.3M at an average price of $28,016 per bitcoin. As of 4/4/2023 @MicroStrategy holds 140,000 bitcoin acquired for ~$4.17 billion at an average price of $29,803 per bitcoin. $MSTR https://t.co/IBufTxalnv

— Michael Saylor⚡️ (@saylor) April 5, 2023
Despite the drastic drop in 2022 to $17,000 due to the collapse of the FTX exchange among other factors, Bitcoin has shown remarkable resilience, with buyers quickly stepping in to support the price. 
Crypto Users React to Bitcoin Price 
In light of the development, a number of traders have shown enthusiasm for the return of Bitcoin's price to $30,000. A Famous Bitcoin archive remarked that waking up in the middle of the night feels different when BTC is pumping. 
Waking up in the middle of the night hits diff when #Bitcoin is pumping! 🙌 pic.twitter.com/8EEcTn5uyB

— Bitcoin Archive (@BTC_Archive) April 11, 2023
In the same vein, a Bitcoin advocate, Crypto Rover, pronounced that the bear market is officially over. 
#BITCOIN BEAR MARKET OFFICIALLY ENDED! 🚀 pic.twitter.com/sjE4HVtO2Y

— Crypto Rover (@rovercrc) April 10, 2023
Equally, Dennis Porter remarked that the U.S. Presidential hopeful Robert Kennedy believed that Bitcoin is an escape route.
HUGE: Presidential hopeful Robert Kennedy trashes on CBDCs then says #Bitcoin is an "escape route". pic.twitter.com/YK0YxReQdZ

— Dennis Porter (@Dennis_Porter_) April 10, 2023
Amidst the bullish positions, it remains to be seen if Bitcoin will hold sway to the recent gains or faces rejection and retreat to its initial position. One thing remains certain, Blockchain technology is here to stay.