Barely less than one percent of staked Ethereum (ETH) would be sold after the Shanghai upgrade taking place on April 11, according to blockchain analytics firm Gassnode report.
Glassnode anchored its claim on the premise that "only 253 validators have signed up to fully exit their staked Ether position".
The highly anticipated Shanghai/Capella hard fork is scheduled to take place on 12-April-2023, enabling the withdrawal of staked #Ethereum.

In this extended edition of the Week On-Chain, we shall evaluate the overall Ethereum staking landscape, develop a framework to establish… pic.twitter.com/EVgsz3s6GG

— glassnode (@glassnode) April 11, 2023
It is noteworthy that only 170,000 ETH out of the overall 18.1 million ETH staked on the Beacon Chain will be rolled out within the first week of the Shanghai hard fork.
The Ethereum network is currently undergoing a major upgrade, known as the Shanghai Upgrade, which is expected to have a significant impact on the cryptocurrency's price.
One of the major goals of the upgrade is to reduce the amount of staked Ethereum that is sold off during times of market volatility, which is great news for Ethereum investors who have been concerned about the potential for large sell-offs.
Glassnode believed that a number of mechanisms have been put in place in order to prevent a flood of Ether supply from hitting the market at once.
However, it was revealed that the intended 253 exiting depositors only own a total of 1229 validators. Meanwhile, another 214 slashed validators will be released once Shanghai is activated on Ethereum.
Possible Impact of Shanghai Upgrade on Ethereum
Given the report that less than 1% of staked ETH will be sold, it is projected that the immediate impact on ETH price will be next to nothing. At the time of writing, ETH is down by 2.68% and trading at $1,871 as per CoinMarketCap data.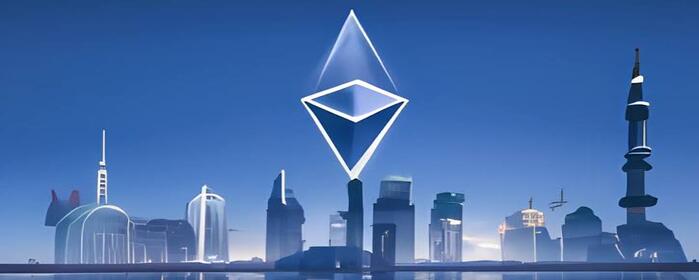 More often than not, staked Ethereum sell-offs have been a concern for Ethereum investors because they can have a significant impact on the price of the cryptocurrency, yet, as this update will finally change how ETH is stacked on the Beacon chain, the price of Ethereum are expected to take a hit.
Most especially, when a large amount of staked Ethereum is sold off at once, it can create a market imbalance, which can lead to a sharp drop in price.
There is no mincing word that the Shanghai Upgrade's implementation of a new mechanism called EIP-1559 to reduce the impact of staked Ethereum sell-offs is a step in the right direction.