The cryptocurrency market erased the gains it had made in the previous week, and Bitcoin (BTC) fell below the $30,000 level. The lowest price of Bitcoin was $29,683, a level not seen since late June. At the time of writing, BTC was trading at $29,797, a 1.24% decrease in the last 24 hours.
The decline of Bitcoin and the rest of the market may be largely attributed to the loss of liquidity in the cryptocurrency market. Wu Blockchain provides a fascinating analysis of the price movement of both Bitcoin and the overall market. It was noted that cryptocurrencies met a V-shaped market today, with BTC plunging below $29,700 and ETH below $1,875, before recovering in a V-shaped manner during Asian trading hours.
Cryptocurrencies encountered a V-shaped market today, with BTC falling below $29,700 and ETH below $1,875, before rebounding in a V-shaped during Asian trading hours to regain the round number of points.

The crypto market is currently losing liquidity, in which case it is…

— Wu Blockchain (@WuBlockchain) July 18, 2023
The analysis suggests that the crypto market is currently losing liquidity, which makes it vulnerable to spikes and V-shaped moves because it only takes a small amount of momentum to cause price movements on a large scale.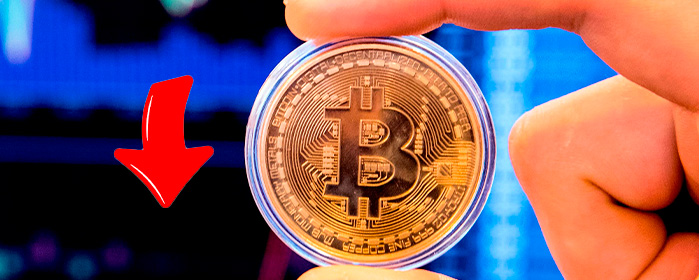 Market depth is a measure of how much a market can handle large orders to buy or sell digital currencies without affecting the prices significantly. When market depth is low, prices can change dramatically up or down, even if the orders are not very big, because of the influence of large players in the market.
Why Isn't Bitcoin Price Moving
According to Cryptoquant, an on-chain analytics firm, the Bitcoin price has been stagnant lately due to three main factors. One of them is the high-selling activity of short-term holders (STHs), who have been reducing their Bitcoin holdings since April, creating downward pressure on the market.
Miners are also actively selling their Bitcoin reserves ahead of the Bitcoin halving event, which is about 282 days away. One of the indicators we use to measure how active the market is is the volatility index. This index takes into account how much the prices change, how much money moves in and out of the market, and how many buyers and sellers there are. 
When this index is low, it means the market is quiet, and not much is happening. We can see from the data that the volatility index started to drop in April this year, which means the market activity has slowed down since then.