Bitcoin and Ether, the two largest cryptocurrencies by market capitalization, have recovered above key levels after a brief dip on Wednesday morning. XRP, the native token of Ripple Labs, was the best performer among the top 10 non-stablecoin cryptos, surging over 5% in the past 24 hours.
The crypto market showed signs of resilience despite the lackluster sentiment and the ongoing regulatory uncertainty in the U.S. The SEC has accepted two applications for spot Bitcoin ETFs from BlackRock and Valkyrie but has not yet approved any of them. 
The approval of a Bitcoin ETF could boost the institutional adoption and demand for the leading cryptocurrency, which has been struggling to break out of the US$30,000-US$40,000 range for weeks.
Bitcoin, Ether, and XRP Were the Big Winners Today
Bitcoin rose 0.75% during afternoon trading in the Asian markets to US$30,008 as of 4:30 p.m. in Hong Kong, after it sank to a daily low of US$29,693 in the early morning. The coin has been trading above US$30,000 since July 13, when BlackRock's ETF application was accepted by the SEC.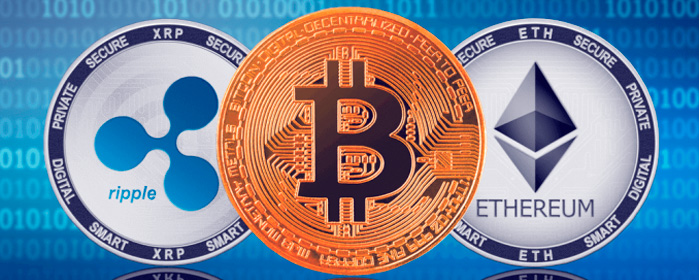 Bitcoin's dominance, or its share of the total crypto market cap, was at 46.2%, slightly lower than yesterday.
Ether rose 0.57% during afternoon trading in the Asian markets to US$1,909, struggling to stay above the key level of US$1,900. The coin has been under pressure from the rising gas fees on the Ethereum network, which have increased by 50% in the past week. The high transaction costs could deter some users and developers from using the platform, especially for decentralized applications and non-fungible tokens (NFTs).
XRP was the day's biggest gainer, rising 5.52% to US$0.7849. The coin is up 65.3% on the weekly chart, as traders remain upbeat after a favorable ruling in the lawsuit between Ripple Labs and the SEC. The judge ruled that XRP did not constitute a security when it was sold by Ripple Labs, which could set a precedent for other crypto cases brought by the SEC.
The total crypto market capitalization over the past 24 hours rose 0.46% to US$1.2 trillion while market volume decreased 11% to US$32.28 billion, according to CoinMarketCap data.