Market expectations soar as a crucial window opens for the potential approval of the 12 Bitcoin Exchange-Traded Funds (ETFs).
The SEC has an eight-day window, from November 8th to November 17th, to approve the first Bitcoin ETF.
James Seyffart, an ETF analyst at Bloomberg Intelligence, shares his perspective, stating that there is a 90% probability of approval by January 10th. He also highlights that this is the first available window since Grayscale's legal victory.
What Scott said: There are TWO paths that need to be completed for an ETF launch. Even if 19b-4 is approved, S-1s still need sign off from division of Corp Fin. No sign that's done yet. Possible and even likely that there could be weeks or even months between approval & launch https://t.co/LZSdutmlT8 pic.twitter.com/7OLj5HjSDy

— James Seyffart (@JSeyff) November 8, 2023
This key phase in the ETF approval process follows deliberately issued delay orders by the Securities and Exchange Commission (SEC) for several renowned firms, including BlackRock, Bitwise, VanEck, WisdomTree, Invesco, Fidelity, and Valkyrie.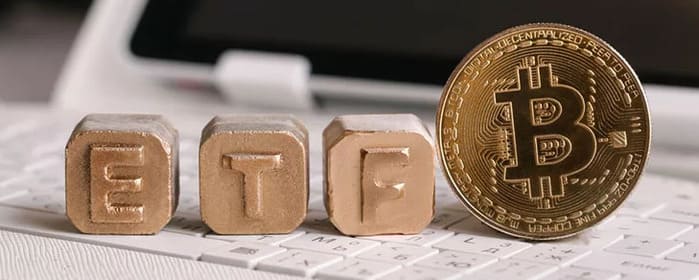 Expectations and Obstacles for the Bitcoin ETF
While speculations are optimistic and expectations are high, there are obstacles on the path to ETF approval.
Scott Johnsson, a financial lawyer at Davis Polk, clarifies that 19b-4 approvals do not need to happen simultaneously to launch on the same date.
Moreover, Seyffart indicates that the process adds a layer of complexity by requiring two different approvals within the SEC for an ETF launch.
Even if the 19b-4 is approved, the S-1s still need approval from the Division of Corporate Finance. Johnsson agrees that, although 19b-4 approval could happen soon, the S-1 process could take at least a month.
For an issuer to start a Bitcoin ETF, it must get SEC approval from the Trading and Markets division on its 19b-4 filing and the Corporate Finance division on the S-1 filing or prospectus.
To date, of the 12 Bitcoin ETF applications, nine issuers have submitted revised prospectuses showing they have communicated with Corporate Finance, which focuses on fund operations details and risk disclosures.
Analysts believe the SEC's approval of the 19b-4 applications before signing off on prospectus documents could delay the launch of the Bitcoin ETF.
At the time of writing this article, BTC is trading at around $36,740, according to the latest data from CoinMarketCap. This represents an increase in its value by 3.7% in the last 24 hours.
On the other hand, its market capitalization had a similar growth, reaching $718 billion. This signifies a 3.8% increase in 24 hours.