On Tuesday afternoon, Bitcoin's value decreased, falling below the $29,000 support level during trading in Asia. Both Bitcoin and Ether experienced further losses due to worries about a possible DeFi contagion. Investor tensions were heightened by news of a hack on the well-known DeFi platform Curve Finance and an attack on the LeetSwap exchange, which operates on Coinbase.
Crypto Market Continues to Slip Down
Among the top 10 non-stablecoin cryptocurrencies, Solana and Litecoin experienced the greatest losses. In the 24-hour period leading up to 4 p.m. in Hong Kong, Bitcoin's value decreased by 1.54%, reaching $28,931, according to CoinMarketCap data. This brought its total losses for the week to 0.72%. Ether also experienced a decline, falling by 1.68% to US$1,834 in the same time period and posting a weekly loss of 0.89%.
Following the attack on LeetSwap, which resulted in a loss of around 340 Ether, and the exploit of Curve Finance that led to the theft of nearly $41 million in cryptocurrencies, the values of both Bitcoin and Ether have decreased. Investors are currently observing the market's reaction to these events.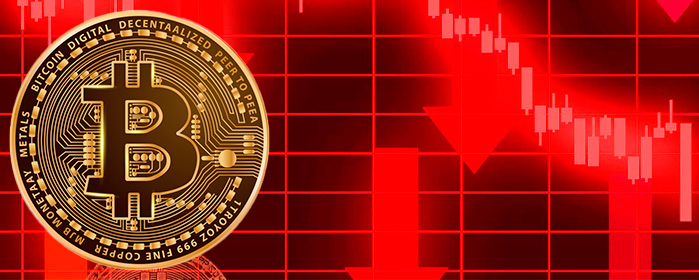 It was reported that LeetSwap is collaborating with on-chain security experts to recover the lost Ether after PeckShield, an exchange operating on Coinbase's Layer 2 blockchain, announced that it had been attacked. This news contributed to the decline in Bitcoin and Ether prices.
We are working with on-chain security experts to try and find a way to recover the locked liquidity.

If you did not lock your liquidity you are free to remove it from the pools.

— LeetSwap (@LeetSwap) August 1, 2023
On Tuesday afternoon in Asia, all top 10 non-stablecoin cryptocurrencies experienced declines, with the exception of BNB. Solana saw the greatest losses, falling by 4.15% to $23.49, despite a weekly gain of 1.82%.
Litecoin was the second-largest loser in the past 24 hours, decreasing by 3.15% to $90.37, while still rising by 1.37% over the last seven days. Litecoin's upcoming halving event on Wednesday is expected to reduce the mining reward for each successfully minted block from 12.50 LTC to 6.25 LTC, increasing its scarcity and potentially driving up its price.
The total market capitalization of cryptocurrencies decreased by 1.64% to $1.17 trillion, while market volume increased by 19.93% to $32.26 billion in the past 24 hours.