The LeetSwap team, which operates the top decentralized exchange on Base, an Ethereum layer-2 solution created by Coinbase, has halted trading on their platform. This action was taken as a precautionary measure due to concerns that the exchange's liquidity pools may have been compromised.
LeetSwap Sprung into Action as Soon as the Attack was Detected
In a tweet earlier today, the team behind the decentralized exchange announced that trading on their platform would be temporarily suspended. They stated that there were concerns that some of the DEX's liquidity pools may have been compromised and that they were investigating the issue.
As our DEX is forked from Solidly, our factory had a security pause function.

We noticed that some pool liquidity might have been compromised and we temporarily stopped the trading to investigate.

— LeetSwap (@LeetSwap) August 1, 2023
In a subsequent tweet, the team stated that they were working to find a solution to recover the liquidity that had been locked. They also mentioned that their DEX was a fork of Solidly and that their factory had a built-in security pause function.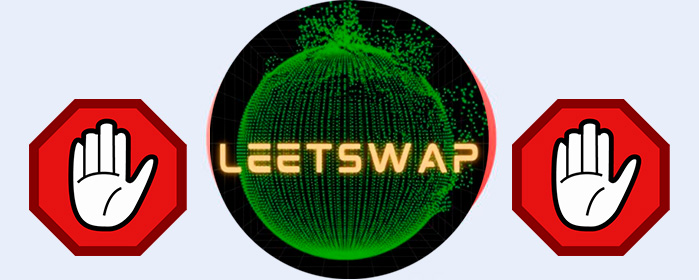 LeetSwap allows users to lock their liquidity-provider tokens, which serve as proof of their contribution of liquidity to the DEX, in exchange for rewards in the form of LEET tokens. However, one user reported in the LeetSwap Discord that their locked liquidity in the Axelar Wrapped USDC (axlUSDC) and Ethereum (ETH) pool had vanished overnight.
The LeetSwap team stated that while trading was paused, users were still able to withdraw assets that were not locked in the pools. According to data from DeFiLlama, LeetSwap had $41.2 million in deposits on Monday, as Base experienced a surge in memecoin hype.
Memecoins are a type of cryptocurrency token that gains value and popularity primarily due to its association with internet memes, jokes, or viral content, rather than any specific utility.
LeetSwap's liquidity has taken a significant hit following a large-scale rug pull scam involving BALD tokens and the subsequent trading pause. The DEX currently holds deposits worth $7.17 million. A rug pull is a type of scam in which the developers of a decentralized application or token suddenly shut down or disappear, taking investor assets with them.