In an unexpected move, Bitcoin crashed to a multi-month low over the weekend. In a confusing day of trading trends, Bitcoin fell more than 9 percent. It hit the lowest point of $42,185, which is the lowest since Feb 8th. The largest cryptocurrency in the world has continuously been influenced by the comments of Elon Musk.
The CEO of Tesla hurled a flurry of tweets against Bitcoin which immediately crashed the entire market. The billionaire showed his resentment towards Bitcoin and implied that Tesla should offload its Bitcoin reserves. Elon Musk has always been a major influence in the crypto market. Hence, his tweets meant that a major development was due in the market.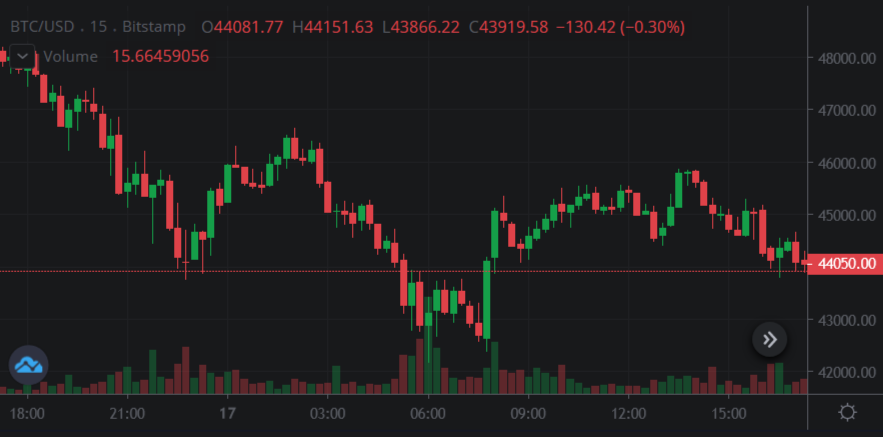 As BTC crashed in the market, the other leading cryptocurrencies also followed. The value of Ethereum saw a major decline, as it stooped below $3,200. Ripple, Cardano, and Stellar also suffer losses of over 10%. Dogecoin fell 7% to the lowest of 0.48. However, the market slightly recovered in the last few hours but it is yet to be seen how it performs in the longer run.
Elon Musk and his influential Tweets
Through the last week, the market has observed some major fluctuations. Again, Musk stole the limelight with his comments. Elon Musk previously mocked Dogecoin during his SNL appearance. He called it a 'hustle', which forced its crash in the market. He held a Twitter poll on whether Tesla should accept Doge as a payment system or not? On the next day, he also announced that Tesla is no longer accepting Bitcoin as a mode of payment for its electric vehicles.
He cited that the sustainability issues hovering over Bitcoin mining are the primary reason for this initiative. However, these comments resulted in a war over Twitter. Many crypto geeks criticized Musk, but he was persistent throughout the heated arguments. He also implied that Bitcoin is 'far from being decentralized'.
However, on Monday, he said that he does not plan to dump his Bitcoins which again boosted the value of Bitcoin from its lowest point. Musk tweeted that 'Tesla has not sold any bitcoin', which came as a clarification for the events of the past week. The enthusiasm of Musk for cryptocurrencies has always issued a significant amount of uncertainty in the market. The next few days hold immense importance, as no one knows what has Elon planned out. Nonetheless, whatever it is, it will truly impact the market.