After last week's sell-off, Bitcoin has managed to stabilize above the $26,000 mark. However, top cryptocurrencies are struggling to gain momentum as Bitcoin ETF applications continue to face delays. During Monday afternoon trading in Hong Kong, both Bitcoin and Ether experienced a decline, along with most other top 10 non-stablecoin cryptocurrencies by market capitalization. 
Bitcoin Managed to Recover Some of the Losses from Friday
After falling to a low of $25,409 last Friday, Bitcoin has managed to stabilize and was trading at $26,044 in Hong Kong. On the other hand, Ether experienced a decline of 0.65% during afternoon trading in Asia, dropping to $1,672. This follows a 9.55% decrease over the past week.
The two largest cryptocurrencies in the world have had difficulty rallying due to a lack of positive market catalysts. The cryptocurrency market has been boosted by the potential approval of ETFs, but without any progress in that area or any other significant developments, investor sentiment remains subdued.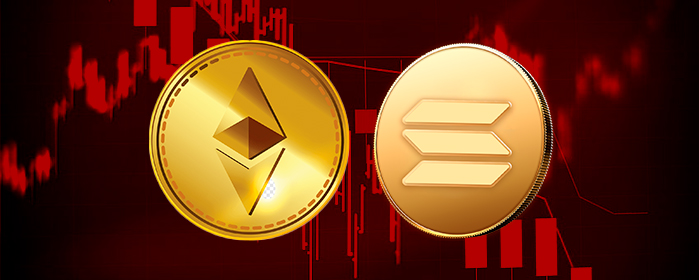 Additionally, uncertainty surrounding regulations, particularly the SEC's position on inflation, is causing investors to exercise caution. On August 11, the SEC postponed its decision to approve Ark Investment Management's application for a spot Bitcoin ETF, following a 21-day public consultation period.
In the top 10, Tron's TRX token saw the most significant gain of the day, increasing by 1.59% over the past 24 hours to $0.07564, while Solana's SOL token experienced the most significant loss with a 1.88% decrease to $21.29. According to data from CoinMarketCap, total crypto market capitalization fell by 0.06% to $1.05 trillion over the past 24 hours, while market volume decreased by 1.40% to $22.91 billion.
On Thursday, OpenSea, one of the largest NFT marketplaces in the world, announced that it would no longer enforce creator royalty fees and would instead make them optional. This change will take effect on August 31. The platform will still charge a 2.5% fee for each transaction.
However, this decision has been met with widespread criticism. Yuga Labs, the company behind BAYC, has stated that it will gradually reduce its support for the platform.