Vitalik Buterin transferred 600 ETH to Coinbase on August 21st, the transfer was valued at $1 million. This transfer has sparked speculation on social media, as transfers of ETH by Buterin or the Ethereum Foundation have historically been followed by a drop in the price of ETH. 
vitalik.eth repaid 251K $RAI on #Maker and withdrew 1,000 $ETH($1.67M) yesterday.

Then deposited 600 $ETH($1M) to #Coinbase 5 hrs ago.https://t.co/pw8ekIYSs1 pic.twitter.com/rkJo42OSlq

— Lookonchain (@lookonchain) August 21, 2023
Crypto Community Is Intrigued By Buterin's Latest Movement
Some are speculating that Buterin may be planning a large selloff. This transfer comes just one day after Buterin repaid 251,000 RAI and withdrew $1.6 million in ETH on August 20th. RAI is a stablecoin that is backed by ETH and is not pegged to any other currency. 
It remains to be seen what the implications of this transfer will be for the price of ETH and the cryptocurrency market as a whole. This recent transfer of 600 ETH by Vitalik Buterin to Coinbase has come as a surprise to many, especially given the current state of the cryptocurrency market.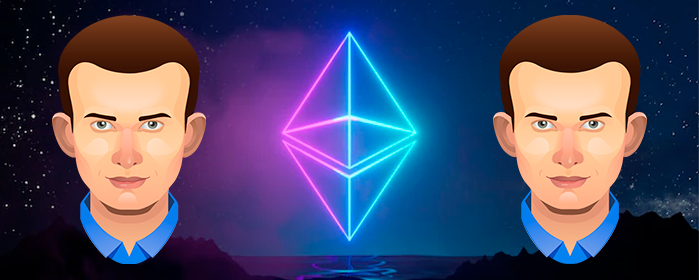 Over the past week, both Bitcoin and Ethereum have experienced significant declines in value, with their prices dropping by more than 10%. At the time of writing, Bitcoin is trading at just over $25,900, while Ethereum is trading at just over $1,650.
It is unclear what impact this transfer will have on the market, but it has certainly caught the attention of many in the cryptocurrency community. With the market already experiencing a slowdown, all eyes will be on Buterin and his actions in the coming days.
It is common for the price of ETH to decrease after Vitalik Buterin or the Ethereum Foundation transfers ETH tokens. The reason for the recent transfer is unknown, but it could be part of a larger selloff or just a one-time sale. There are many speculations on social media about this.
If Ethereum's value drops below the critical support level of $1,550-$1,600, market experts and analysts anticipate a significant decline. Over the past week, the crypto industry's total market cap has decreased by over 10%. The total crypto market cap was $1.05 trillion at the time of writing.