Following the emerging fears in the crypto community over the weekend on Bitcoin (BTC), a number of crypto experts like Foobar have reacted, dismissing a possible denial of service (DoS) attack on the Bitcoin network.
cracking up. bitcoin mempool finally gets some usage and the maxis are framing it as a DoS attack on the network. they really have not considered even the most basic scenarios, like "bitcoin becomes popular and people are willing to pay to use it" https://t.co/7AJCBitLLa

— foobar (@0xfoobar) May 7, 2023
It should be noted that a surge in transaction fees and unconfirmed transactions were recorded over the weekend, which experts have attributed to increased demand rather than a deliberate attack.
According to BitInfoCharts, Bitcoin average transaction fees reached $19.20, or 0..00068 BTC, and there were 459,341 backlogged transactions as per Mempool Space data.
In light of the development, famous crypto trader Trevor remarked that Bitcoin transaction fees exceeded the block subsidy coinbase reward at some point.
BITCOIN TRANSACTION FEES HAVE SURPASSED THE BLOCK SUBSIDY COINBASE REWARD

6.76 BTC vs 6.25 BTC

FIRST TIME SINCE 2017 pic.twitter.com/F0PKrlFYmQ

— trevor.btc @ NYC (@TO) May 7, 2023
The ordeal was quite similar to what occurred on May 8 when Binance, the world's largest crypto exchange, suspended Bitcoin transactions twice in a 12-hour period due to the high volume of pending transactions.
Meanwhile, the latest congestion is thought to be the result of a surge in BRC-20 transactions in recent days, fueled by the trading hype around memecoins like Pepe (PEPE). 
Memecoin trading drove Bitcoin transaction fees to their highest point in two years, with the total amount of fees paid on the Bitcoin blockchain reaching $3.5 million on May 3, a nearly 400% increase from late April.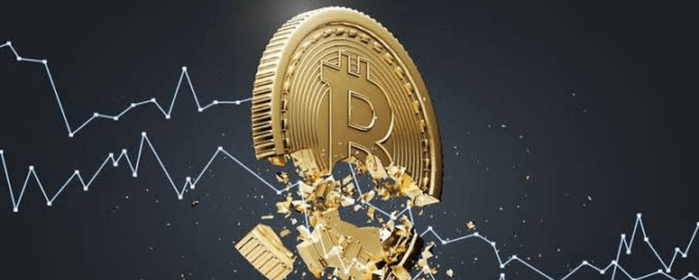 BRC-20 is an experimental token standard, modelled after Ethereum's ERC-20 standard, which allows users to create and transfer fungible tokens on the Bitcoin blockchain. 
More than any other time, memecoins are becoming increasingly popular. CoinMarketCap data shows that PEPE's price increased by over 263% in the past week.
Binance Resumes Bitcoin (BTC) Withdrawal 
Binance, a leading cryptocurrency exchange, temporarily suspended Bitcoin (BTC) withdrawals for the second time as a result of a significant backlog of unprocessed withdrawal requests via a tweet.
We've temporarily closed $BTC withdrawals as the #Bitcoin network is experiencing a congestion issue.

Our team is currently working on a fix until the network is stabilized and will reopen $BTC withdrawals as soon as possible.

Rest assured, funds are SAFU.

— Binance (@binance) May 7, 2023
However, BTC withdrawal was subsequently resumed on Binance exchange after three hours.  
$BTC withdrawals are now resumed on #Binance.

Thank you for your patience and we apologize for any inconvenience.

— Binance (@binance) May 7, 2023
The exchange further pointed out that it was working on enabling withdrawals via the Lightning Network to help prevent such withdrawal suspensions in the future.
Meanwhile, it appears that Bitcoin momentum aided by memecoin is gradually weakening following its current price. According to CoinMarketCap data, BTC is trading at $28,156 at the time of writing.