An anonymous memecoin investor who had bought approximately $3 million worth of Pepe tokens is currently grappling with an impermanent loss of around $600,000 according to a post by Blockchain analytics service, Lookonchain.
A whale bought 962.3B $PEPE($2.46M currently) with 70 $WBTC ($2.07M) and 470 $ETH ($937K) in the past 2 days, with an average buying price of $0.000003122.

He has lost ~$541K at the current price!https://t.co/GDBdXcVyGt pic.twitter.com/7s1Ns90OOc

— Lookonchain (@lookonchain) May 7, 2023
Pepe (PEPE), a new memecoin, experienced a significant price drop of more than 42% just days after it reached its all-time high on May 6, causing substantial losses for at least one investor.
Lookonchain reported that a cryptocurrency whale bought 962.3 billion Pepe tokens on May 5, using 70 Wrapped Bitcoin (WBTC) and 470 Ether (ETH) at an average price of $0.000003122 per token.
Since then, PEPE's value has dropped by 42% from its all-time high, according to CoinMarketCap data. Consequently, the crypto investor's PEPE holdings are now estimated to be worth only $2.4 million, signifying an unrealized loss exceeding $600,000.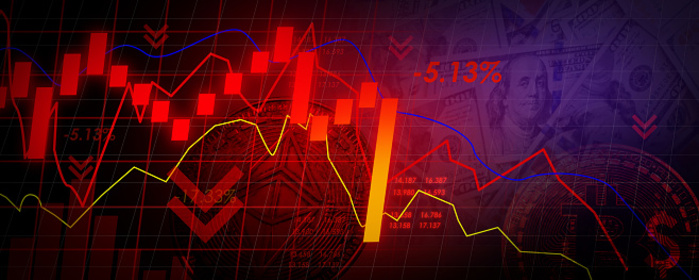 Despite the recent downturn in its price, Pepe maintains a market capitalization of just over $1 billion, ranking it as the 45th largest cryptocurrency in terms of overall valuation. 
While Pepe was recently launched on April 14, it has garnered significant attention, with its trading volume surpassing $636 million within the last 24 hours. 
More importantly, the memecoin has single-handedly burned more than 5,000 ETH in related gas fees through Uniswap trading as of May 5.
Although Pepe's price has been highly volatile, the number of individual token holders has consistently increased over the past three weeks. 
At the time of writing, Data from Dune Analytics puts the number of individual Pepe token holders at 144,534.
Master Ventures Sold all Pepe tokens
While the memecoin has been on a steady free fall in the past 24 hours, renowned investor Master Ventures sold all its $PEPE worth $770,000 and realized $470,000 profit on May 8, according to Lookonchain. 
Master Ventures sold all $PEPE, $WOJAK, and $SPONGE 30 mins ago.

– Sold 352B $PEPE for 770K $USDT at $0.000002185, made ~$470K.

– Sold 423M $WOJAK for 194K $USDT at $0.0004597, made ~$34K.

– Sold 15M $SPONGE for 15,663 $USDT at $0.001048, made ~$10K.https://t.co/pUoAATjr29 pic.twitter.com/mAb35dxYJ9

— Lookonchain (@lookonchain) May 8, 2023
Meanwhile, there are still four whales (perhaps the same person) that bought $PEPE within three minutes after it was listed and have not sold up-till-now.
4 whales (probably the same person) bought $PEPE within 3 minutes after $PEPE was listed and have not sold until now.

He bought a total of 8.77T $PEPE ($22.15M currently) with 0.08 $ETH ($166), 133,095x in gains.

Follow to see when he sells.👇 pic.twitter.com/sbVuaEcIBc

— Lookonchain (@lookonchain) May 8, 2023
It is noteworthy that memecoin PEPE is one of the major drivers that has aided the rise in Bitcoin (BTC) transaction fees, pushing it to $3.5 million on May 3, up 400% from late April.