There are thousands of different digital currencies and tokens on the cryptocurrency market. There are many big names in the trillion-dollar market, including BTC, ETH, SOL, and ADA. This market, however, continues to fluctuate from day to day. Different coins gain or lose value within seconds. With its long history and high value, Bitcoin is a major trendsetter in the market. The cryptocurrency leader fell 5.30% on Tuesday.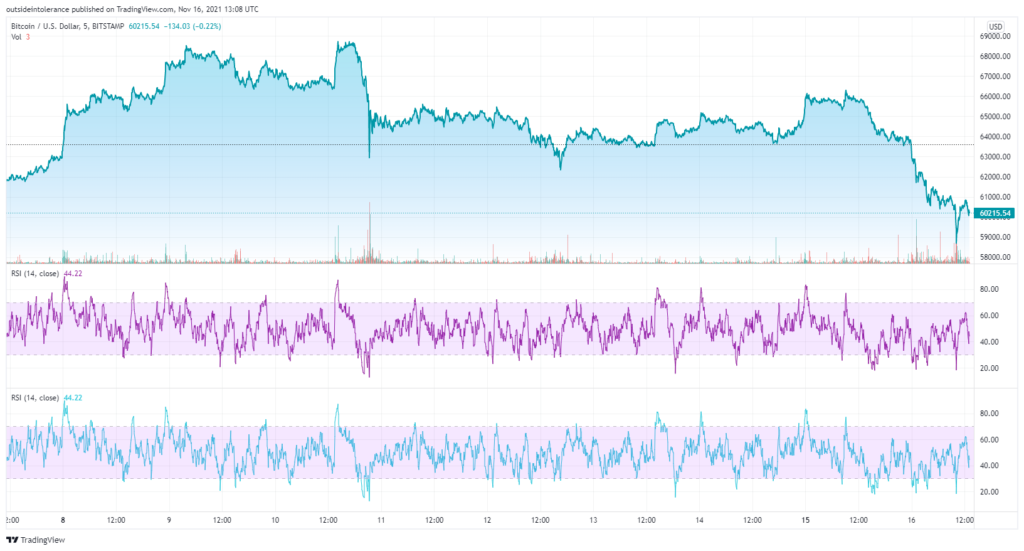 Several tokens tested their support levels, resulting in the rest of the market also turning red. The price of Ethereum, on the other hand, fell by approximately 7.10%, and it is now worth around $4,200.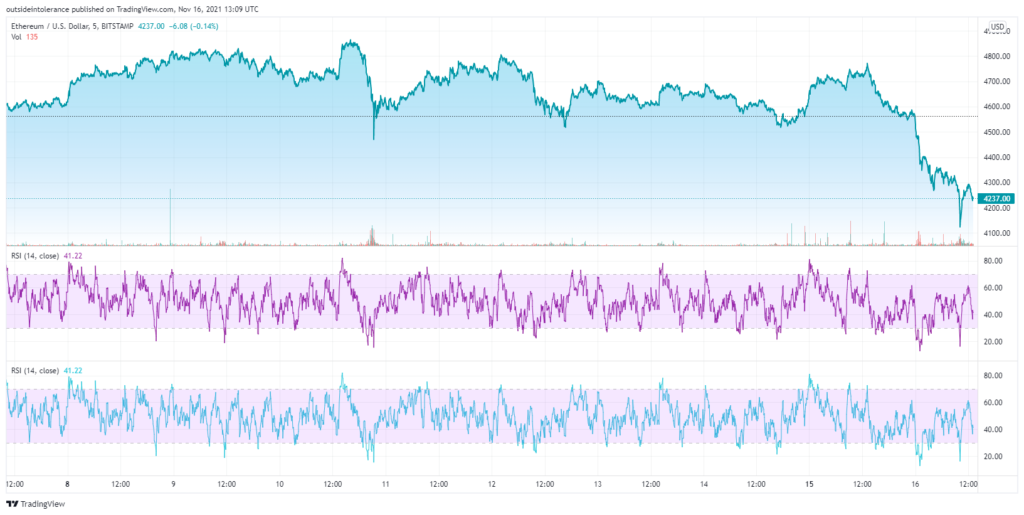 With Bitcoin's trading volume at $39 billion, Ethereum's is just over $22 billion. Over the last 24 hours, Cardano, Polkadot, VeChain, and Dogecoin also experienced major dents to their trading volumes. Nevertheless, experts believe that Bitcoin must stay above the $60,000 support level. If the coin crashes below $60K, there will likely be a bearish pattern for longer and it could plunge to $57,000. Ethereum might recover from its recent dip to reach new all-time highs from the $4K mark.
GALA and POLY eye ATH, cryptocurrency token KP3R continues dream run
Some coins enjoyed bull runs despite a bleeding market. The price of GALA surged to reach $0.144 which was just below its all-time high of $0.146. A significant amount has also been added to GALA's 24h trading volume, bringing its market capitalization to $860 million. The price of POLY crossed the $0.80 mark. If it is able to rebound from a local correction, the token can also reach a new all-time high.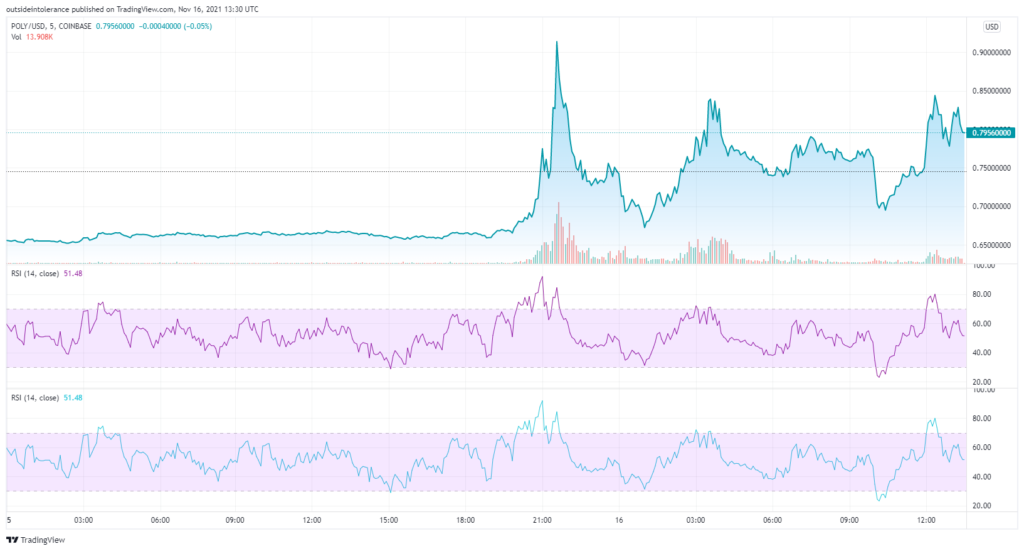 SXP has also experienced a breakout of its own. SXP touched $3 and is currently valued at a little over $2.90. It appears that SXP is all set to continue to grow with its increased market cap and huge 24-hour trading volume. Likewise, the Keep3rV1 (KP3R) token performed exceptionally well. The newly introduced coin went by around 10% to touch $1,800, and it is currently valued at about $1,600. Since its release, KP3R has received its fair share of attention. The market cap, trading volume, and valuation of the company have skyrocketed.
Due to the prevalent bearish trend, the global cryptocurrency market cap is down by 11.15%. The current market cap value is $2.56 trillion. Market capitalization has decreased due to the bearish trend recently. It is likely that these figures will rise in the coming days.