The largest cryptocurrency of the world, Bitcoin was seen recovering in the past few days. It had shown glimpses of a potential growth by crossing the $35,000 mark. This was seen as a major relief for the digital coin as it had previously suffered from major dips.
The $30K support level has kept Bitcoin in the game. However, at one point it went below $29,000 which issued warnings in the entire crypto realm. Nonetheless, it soon staged a recovery to stay highly relevant in the market.
Chinese crackdown against Bitcoin
This time around Bitcoin was again unable to hold the upside momentum. After making respectable gains, Bitcoin soon fell back again. One of the most significant reason for this was the step taken by the Chinese regulators. In a bid to suspend crypto related services in the country, China's central bank and a regulator from Beijing took a severe action against a company that provided cryptocurrency services to the users.
This action came in accordance with the previous announcements of the Chinese Government and official regulatory authorities. They had not only suspended the mining operations in different facilities throughout the country, but had also instructed banks and financial institutions to immediately stop providing crypt related services. It was also announced that anyone found guilty of the offence would be treated against the criminal law of the country. Power was cut off for several mining facilities in the provinces of Sichuan and Xinjian. As a result, many miners moved out from the country.
In a recent statement, the Public Bank of China (PBOC) and the Beijing regulator stated that no financial institutions should provide locations, marketing, promotion and display services to virtual currency related businesses, directly or indirectly. The PBOC and the Beijing regulator ordered to cancel the business registration of a company because it was providing crypto related services.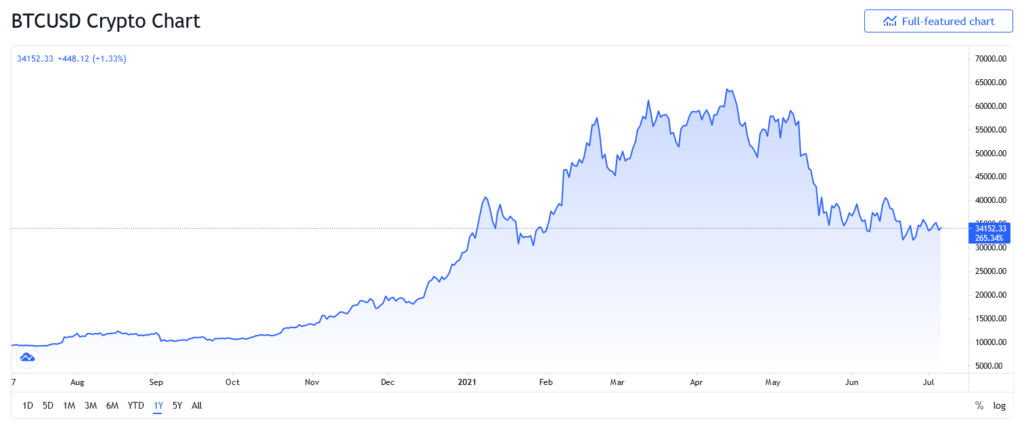 The restrictions of China over Bitcoin and other cryptocurrencies are increasing with every passing day. Therefore, it also has a significant impact on the crypto market as a whole. Bitcoin is already stuck in the range of $30,000-$40,000. As market experts eyed a breakout for the digital coin, the Chinese regulator kicked in. Their actions were enough to pull the crypto coin back which is now being traded at around the $34,000 mark. The next few days might prove critical on how the market fares amid the attacks of Chinese regulators.