The one thing that is advocated every single day in the crypto market is its volatility. We have seen digital tokens turn green all of a sudden, making considerable gains overnight. Also, we have observed how several coins have crashed in a matter of hours.
All of this is what makes crypto special in the current global financial structure. Over the course of past few months, the crypto market has been struggling. Bitcoin, Ether, and BNB topped off in the first quarter of the year. However, they have all shed more than 50% off from their actual all-time highs.
All of these digital coins are searching for a breakout from the lower resistance levels to stage an upward trend again. However, it is not as simple as it may sound. There are several external factors, like the pressure of different countries, the role of crypto whales, the influence of billionaires and bloggers, the regulatory actions of several governments, and so on. All of these factors lay an impact on the performance of the crypto market.
The Binance Coin (BNB) is a project by Binance, which is one of the most recognized and reputable cryptocurrency exchange in the world. BNB seemed to be the next big thing when it broke all records and staged an upward trend towards $680 at the start of May.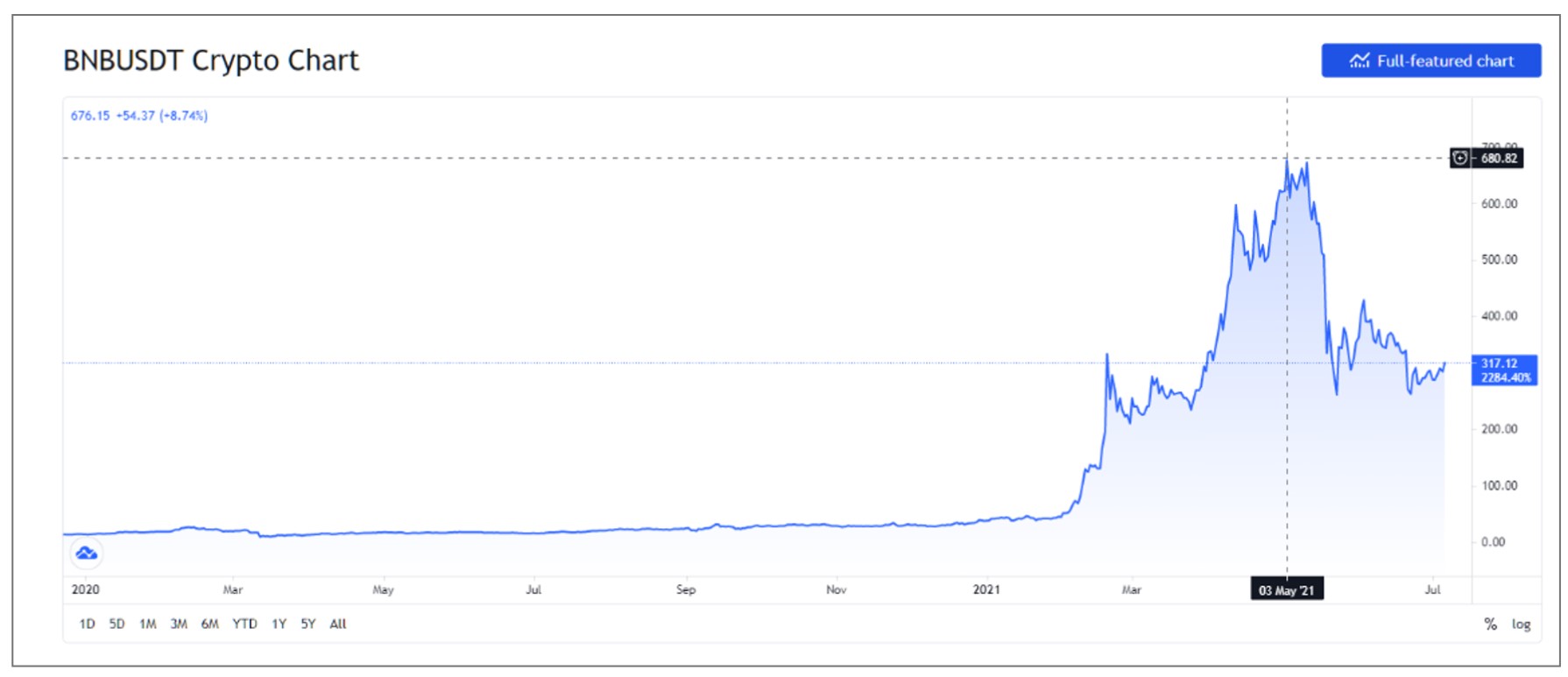 However, since then, it has fallen sharply as the graph suggests, and has lingered around $300. Currently, it is being traded at around $316, which is even less than half of its all-time high value. Even though, the graphs and price charts of BNB had suggested an upward momentum, a pullback is still expected from the digital coin.
How does the UK ban affect BNB?
During the last week of June, the Financial Conduct Authority (FCA) of the UK stated that Binance Marker is not authorized to conduct any crypto related activity in the country, as it does not hold any legal registration or license. In a recent development, Barclays, one of the most distinguished bank in Britain released another statement. It said that Barclays is contacting users who transferred funds to Binance, and it will now be stopping any credit or debit car payment to Binance. Barclays further added that this move is initiated in a bid to keep the customer's money safe.
This decision is set to disturb the expected momentum of the BNB coin, and can pull the price of the coin back before it pushes for a bullish rally. However, it is yet to be seen how BNB maintains a position in the crypto market for the coming days.