The Chief Executive Officer of Binance, Changpeng "CZ" Zhao, has issued a warning that the search results provided by Google continue to promote websites that are involved in crypto scamming and phishing.
In a tweet published on October 27th, CZ issued a warning to users that while looking for CoinMarketCap on Google, he noticed that the phony websites that had the ad tag appeared at the top of his search results, even higher than the genuine website for CoinMarketCap.
Google displays phishing sites when users search CMC. This affects users adding smart contract addresses to MetaMask using these phishing sites. We are trying to contact Google for this, and in the meantime alerting users about this through social channels. pic.twitter.com/3q4860Jl4H

— CZ 🔶 Binance (@cz_binance) October 27, 2022
CZ claims that customers adding smart contract addresses to their MetaMask wallets while using these phishing sites are affected.
They are attempting to get in touch with Google in order to find a solution to this issue. However, as of the time of this writing, the issue is still present.
CZ said that the Binance team is trying to get in contact with Google over these phishing websites and is warning consumers via various social channels.
Users should exercise extreme caution when clicking on links, since doing so may put their personal information and valuables at risk, especially as the frequency of crypto phishing attempts continues to rise.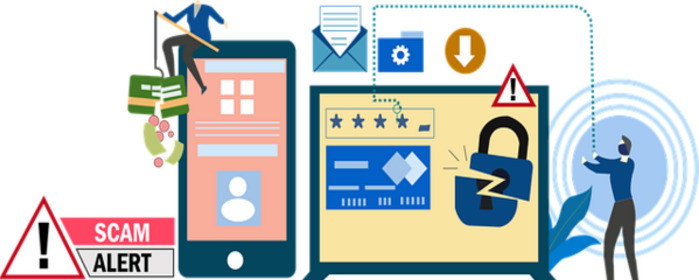 Users who unwittingly link their wallets to these fraudulent websites are one of the groups who stand to suffer significant financial loss.
Phishing Scams Are Getting Quite Prevalent in the Industry
CoinMarketCap is one of the most prominent cryptocurrency aggregators in the world. It offers a wealth of information about almost all the digital assets currently available on the market.
The bulk of market traders depends on the aggregator, which ranks scam websites higher in search results where their adverts are more likely to influence people to click on them rather than the actual ones.
Phishing scams often target those who utilize cryptocurrencies. The cryptocurrency exchange Gate.io was attacked and hacked a week ago.
Phishing schemes were being promoted by the con artists. The attackers modified the Twitter account such that the official website URL now points to gate.com rather than gate.io. The prize of $500,000 USDT was advertised on the landing page.