Binance CEO Changpeng "CZ" Zhao said that the business fulfilled its pledge to provide funding in the amount of $500 million to support Elon Musk's purchase of Twitter.
Our intern says we wired the $500 million 2 days ago, probably just as I was being asked about Elon/Twitter. https://t.co/gM65GHUnZC

— CZ 🔶 Binance (@cz_binance) October 28, 2022
CZ saw the investment as a step toward bridging the gap between social media and web3 and fostering a more widespread acceptance of cryptocurrencies and blockchain technology.
Late on Thursday, Zhao sent a message on Twitter in which he revealed that Binance has already transferred the agreed-upon sum as part of the transaction.
In addition to that, he said that the investment was only a modest investment to assist Musk in realizing his new vision for Twitter.
According to Forbes, the key bankers that assisted the chief executive of Tesla and SpaceX in funding the purchase are Morgan Stanley, Bank of America, and Barclays.
Each of these financial institutions committed at least $2.5 billion in debt financing for the transaction.
According to a statement made by a Binance spokesman, the original promise made by both parties has not changed, and they are excited about the prospect of investigating new avenues via which the collaboration might be expanded in the future.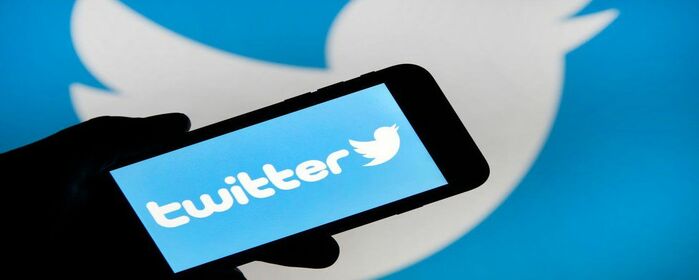 A large number of additional equity investors, including Sequoia Capital, Qatar Investment Authority, and Fidelity Management & Research, are also taking part in the transaction.
With its 500 million dollar investment in Twitter, Binance is the fourth largest donor to the acquisition of the company.
The Lawrence J. Ellison Revocable Trust contributed one billion dollars to the purchase of the social media platform that was run by Musk. This made it the largest donation in the entire acquisition.
Twitter Has A New CEO
On October 27th, Musk completed his purchase of Twitter. Based on early reports, it seems that the new owner has already fired several firm executives, including CEO Parag Agrawal and CFO Ned Segal. Musk himself will take over as CEO of the company.
Dear Twitter Advertisers pic.twitter.com/GMwHmInPAS

— Elon Musk (@elonmusk) October 27, 2022
The CEO of Tesla tweeted a day before the transaction closed that he had purchased Twitter because he believed it to be critical to the survival of civilization.
His purchasing was motivated by his desire to encourage conversation as a means of moving beyond political division, and he voiced his worries about the control of social media.