For the first time in the company's history, XRP holdings of Ripple have dropped below 50% of the total circulating supply. Ripple previously faced great criticism as a result of the firm's considerably large ownership of XRP. This further serves as an argument that such large ownership enables Ripple to have centralized control over its XRP ledger.
In the latest XRP Markets report, we discuss Ripple's XRP holdings (now <50% of total supply), the state of global crypto regulation 🌎, macroeconomic moves and On-Demand Liquidity continued domination. 👇 https://t.co/sKSN5g9I5C

— Ripple (@Ripple) October 27, 2022
Based on the recently published Q3 report, Ripple rejected the criticism and also highlighted how holdings continue to decline by under 50%. It is worth mentioning that critics have been pointing out Ripple's XRP ownership. However, such bold statements are not exactly true. Recently, Ripple stated that the XRP ledger makes use of the federated Byzantine Consensus in an effort to add new features, validate transactions, as well as secure the network. This inevitably suggests that each validator node gets the right to one vote irrespective of how much XRP they own.
Future Prospects of Ripple and the SEC Case
Ripple also stated in the report how its total sales of XRP in Q3 experienced a decline to $310.68 million from $408.9 million in Q2. Ripple offers a considerable number of business offerings. One of them includes the cross-border payments service ODL. The company highlighted that it aims to expand the product in Q3 via a partnership with Travelex. The main goal is to facilitate transactions between Mexico and Brazil.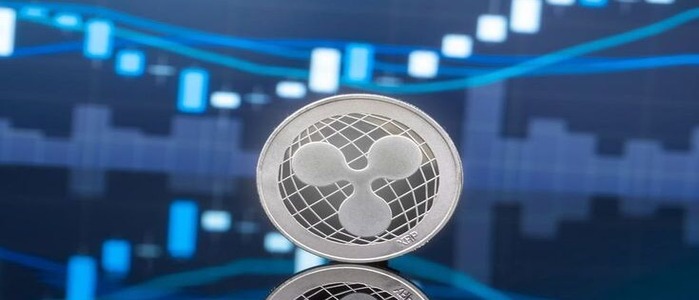 However, Ripple also had a few things to say about its lengthy dispute with the SEC. This follows after achieving a boost through the William Hinman documents. The documents mentioned clearly relate to the speech of SEC division director Hinman. He described the regulation of multiple cryptocurrencies in such a manner that would help Ripple's case. On the other hand, it even contradicts SEC's arguments.
Since Hinman's speech, the SEC has been continuing to deliberately create a sense of ambiguity instead of providing clear guidance. Ripple's report further suggests that the SEC even uses this ambiguity in hopes of choking crypto innovation in the US. In November, both SEC and Ripple will file replies to briefs and then wait for the judge's decision. At the time of writing, XRP is trading at $0.46 and has managed to gain a considerable 3.7% over the course of 7 days.