Coinbase, one of the largest cryptocurrency exchanges in the world, has announced that it is acquiring a minority stake in Circle Internet Financial, the company behind the USD Coin (USDC) stablecoin. The deal will also end the Centre Consortium, a joint venture between Coinbase and Circle that was formed in 2018 to govern USDC.
Coinbase and Circle Strengthen Their Alliance
According to a blog post by Coinbase and Circle, the dissolution of the Centre Consortium will allow Circle to take full control of USDC issuance and governance, while Coinbase will continue to support USDC on its platform and share in the interest income generated from USDC reserves.
The blog post also revealed that USDC will be integrated with six more blockchains, bringing the total number of supported blockchains to 15. The names of the new blockchains were not disclosed, but Circle has previously announced plans to add Polkadot, Near, Optimism, and Cosmos in 2023.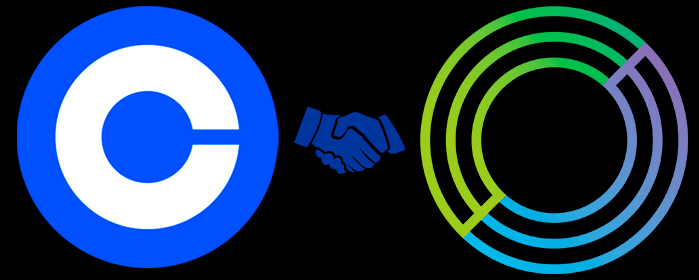 Coinbase also launched its own blockchain called Base earlier this year. The move by the exchange and Circle comes amid increasing competition and regulation in the stablecoin market. PayPal, the online payments giant, recently introduced its own stablecoin called PYUSD, in partnership with Paxos. 
Meanwhile, lawmakers and regulators in the U.S. and other countries have expressed concerns about the potential risks and impacts of stablecoins on the financial system and consumer protection.
Circle's Chief Strategy Officer and Head of Global Policy Dante Disparte said that the decision to end the Centre Consortium was driven by the clarity and maturity of the stablecoin market, as well as the growing interest from major companies like PayPal. 
Coinbase and Circle are both leading players in the crypto industry, with valuations of over $50 billion and $4 billion respectively. They have also raised funds from prominent investors such as BlackRock, Fidelity Investments, Digital Currency Group, and others.