The prices of Bitcoin and Ether declined on Wednesday in Asia, along with most other major cryptocurrencies. Bitcoin traded below $26,000, while Ether approached the $1,600 support level. Solana's SOL was the biggest loser among the top 10 non-stablecoin tokens. 
In other news, a former OpenSea product manager was sentenced to three months in prison for insider trading of NFTs. Meanwhile, U.S. stock futures rose slightly after a mixed close on Wall Street on Tuesday. S&P Global Ratings followed Moody's in lowering the credit ratings of several U.S. banks due to tough operating conditions.
The Crypto Market Continues its Downtrend
In Hong Kong, Bitcoin was trading at $25,946.61, down 0.71% from the previous day and 11.05% from a week ago, according to CoinMarketCap data. The top cryptocurrency has been hovering around $26,000 this week after a sharp drop of nearly 10% last Friday. However, it hit a 24-hour low of $25,520.73 on Wednesday.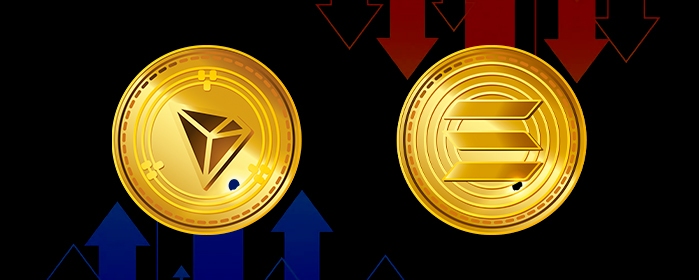 Ether also suffered losses along with Bitcoin. It dropped to $1,631.18, down 2.20% in 24 hours and 10.75% in a week. Most of the top 10 non-stablecoin cryptocurrencies also declined. Only Tron's TRX rose slightly by 0.20%. Solana's SOL was the worst performer, losing 3.35% to $20.54 and 13.78% in a week.
BNB, the native token of the leading crypto exchange Binance, also suffered losses. It reached a 14-month low of $204.40 early Wednesday evening after a report by the Wall Street Journal accused Binance of helping Russian entities evade international sanctions by transferring money abroad after Russia's invasion of Ukraine. 
Binance denied the allegation, saying it complies with global sanction rules on Russia. The company faces more regulatory troubles after the report. The SEC accused the company of breaking securities laws in June.
The crypto market value was close to $1 trillion, losing 1.46% in 24 hours to $1.04 trillion. The trading volume increased 8.88% to $31.95 billion.